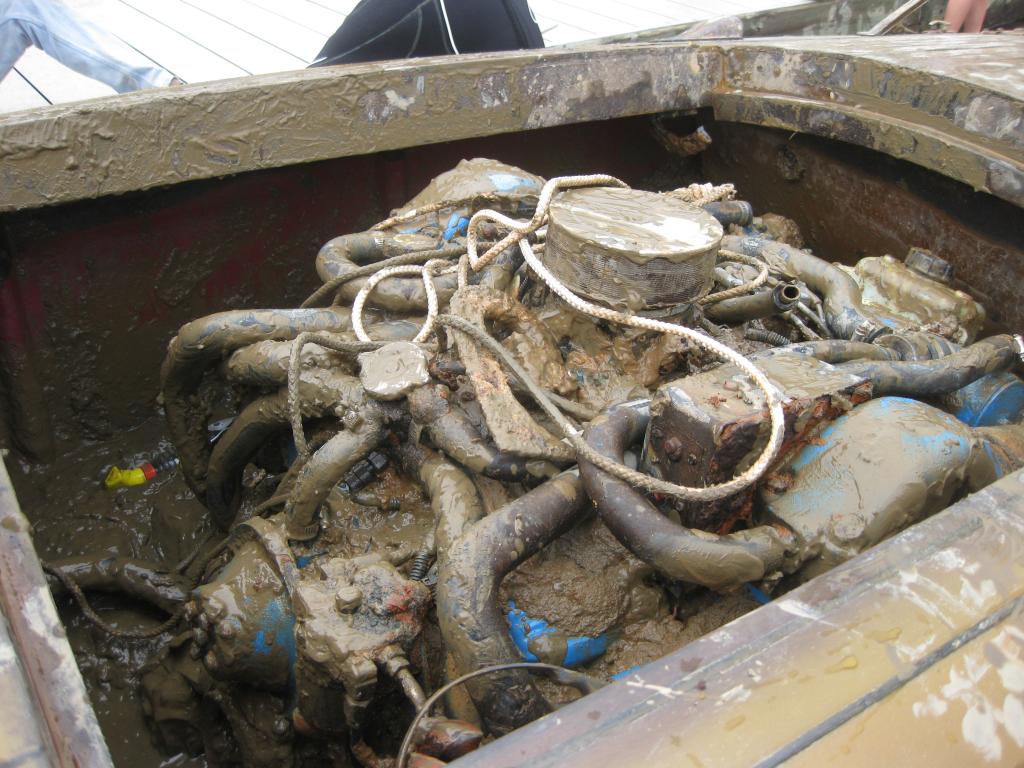 Play the photobucket link…play it in reverse, if possible.
Look what I found (after six years of searching for it)….
1934 Garwood Speedster Replica.
83′ of water/56 degrees/1′ visibility.
Built by Tom Lang and Mark Weinberger
Sunk: September 2003 at the antique boat show in Charlotte, NC.
Recovered: July 9, 2014, high noon by Jeff Buckley
Location: Lake Norman, NC.