HANK'S PRANK
My Dad, Henry (Hank) J. Evans Jr. was a graduate of The Albany Academy and Colgate University. He was a Navy pilot in WWII flying transports in the Pacific Theater. He did a stint as Captain on TWA Connies then spent his last 25 working years as Chief Pilot and Aeronautical Engineer for New York State heading their aviation department and personally flying governors Harriman and Rockefeller. He lived in Voorheesville, N.Y. (outside Albany) and had a string of polo ponies. When his back started giving him trouble he sold the horses and went into hydro racing in the late 1950's. My parents were divorced and I lived with my Mother, but I did get to go to a number of races with him as a pre teen and young teen.

---
He built his first hydro himself from aluminum thinking it would be lighter than wood.
It was a 136 and called Hank's Prank.
It was heavier, not lighter, slow and he never raced it.
Unfortunately, we have found no pictures of that hull.

---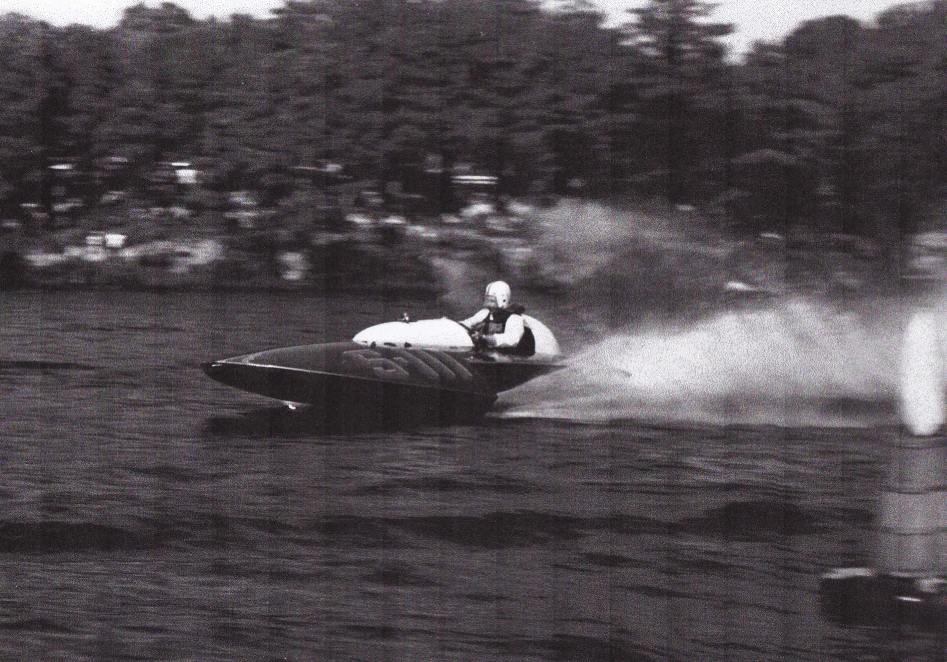 Hank's Prank II was a Dick Sooy hull that he raced as a 136 under S-111.

---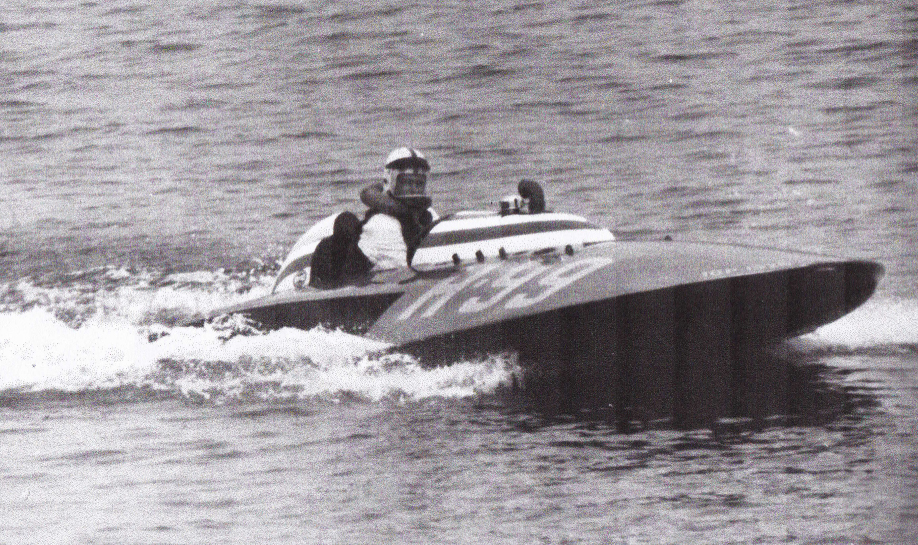 Hank's Prank III was also built for him by Dick Sooy.
It raced first as a 135 under A-99.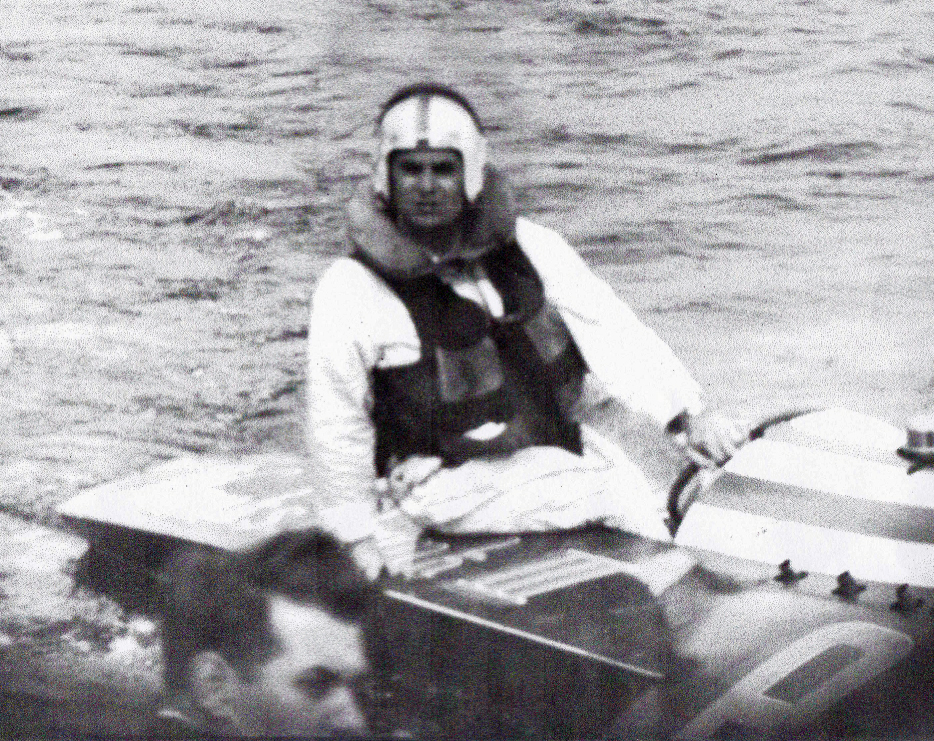 ---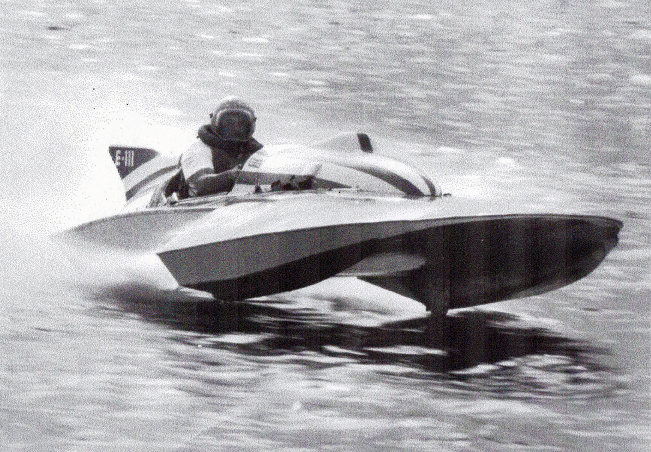 Dad extended the hull by about 2' and turned it into a 280.
It was became Hank's Prank IV and raced as both E- 111 and E- 1111.
The picture above was the day he broke 100 MPH and joined the Gulf 100 MPH Club in 1961.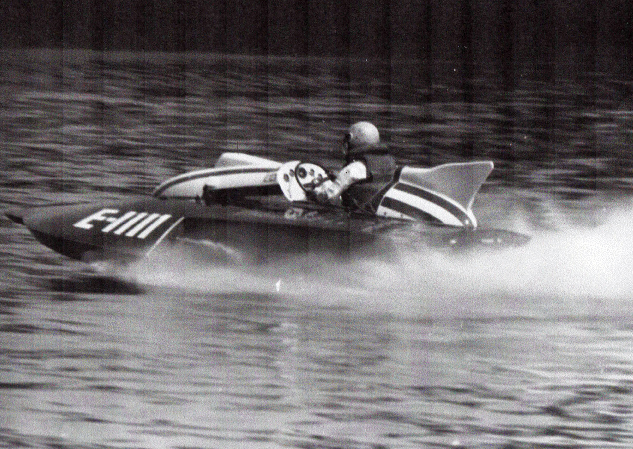 He also set the world's record for 280's at 107 MPH.
The record only stood for about 6 weeks before Walt Struzinski broke it.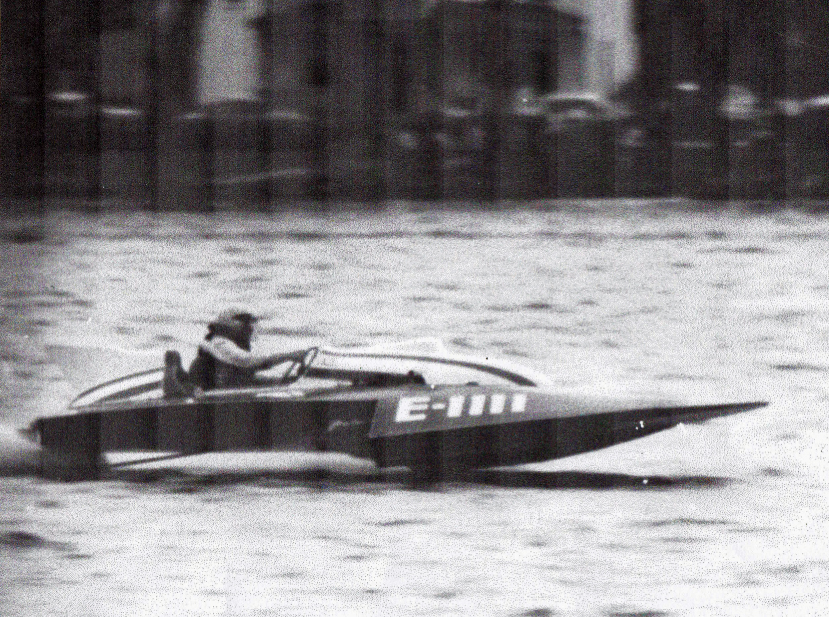 Hank's Prank IV was very competitive and won it's share of races. He raced extensively throughout the eastern US.
One time he trailed it all the way to Mission Bay in San Diego and won the 280 class in that regatta.

His racing career spanned about a dozen years before his back problems got worse and he had to give it up.
He sold both boats but his widow does not remember where they went.
Dad passed away about 18 years ago after heart surgery due to a car accident.

---
Please drop me an email if you have any memories of other photos of my Dad.
Best Regards, Henry J. Evans III CDR. USN (Ret.)

Back to the boats