Mom's Worry A-55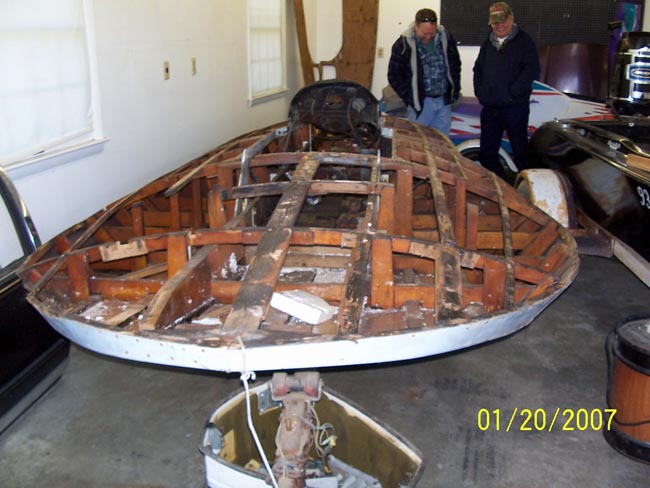 150 cu. in class (A) - Built in 1965 by Harold 'Pops' Weber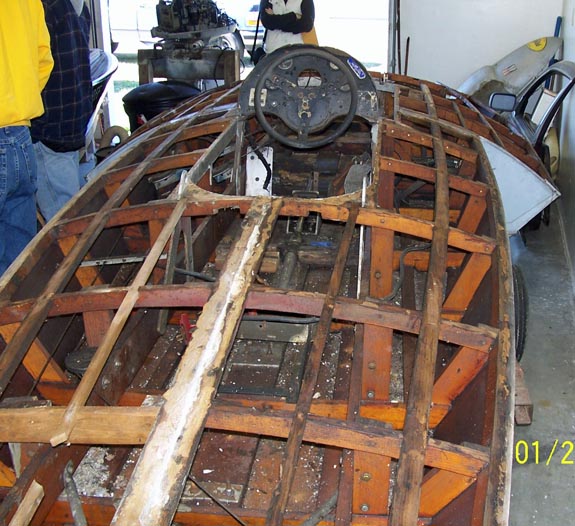 These first 4 photos are what the boat looked like when purchased on January 20, 2007 from Emmett Staples in Virginia.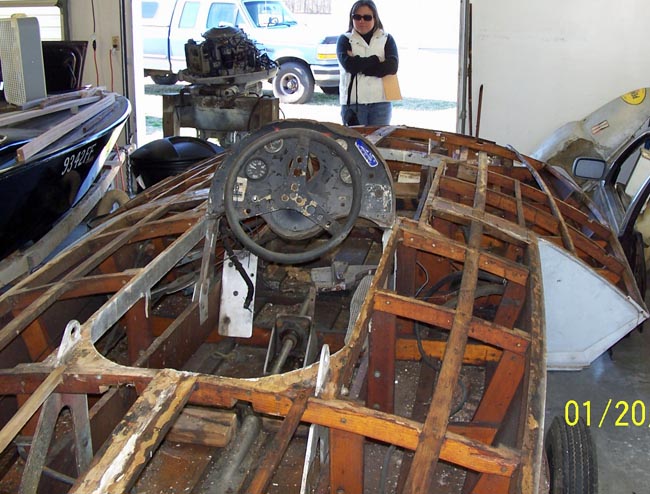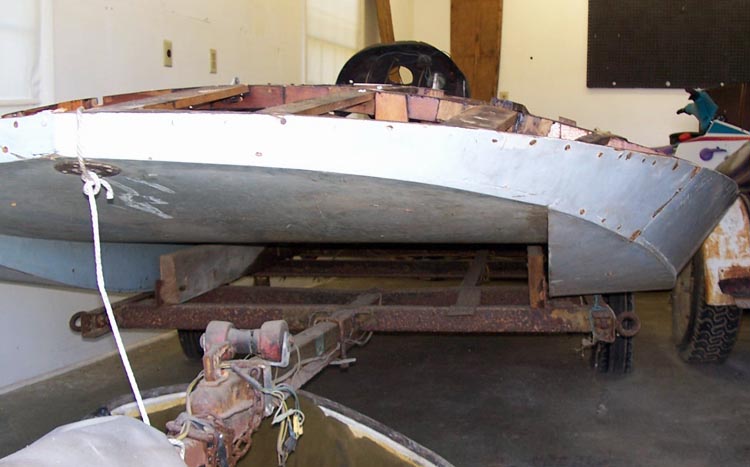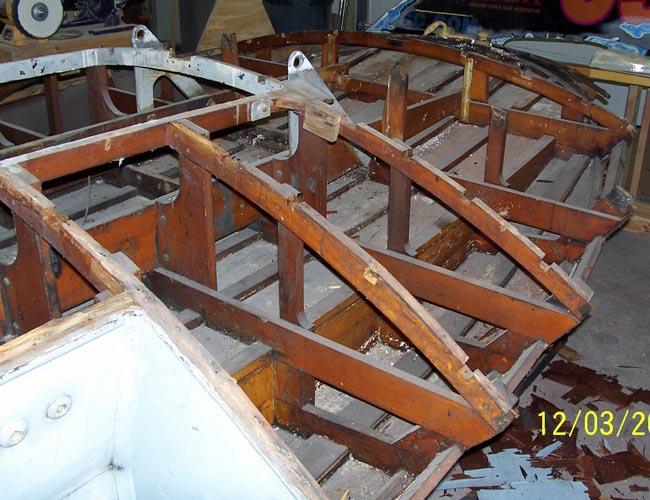 In Febuary 2007 boat was moved to Scott Liddycoat's on the way to the Region 4 meeting, thanks to Joe Cheezum.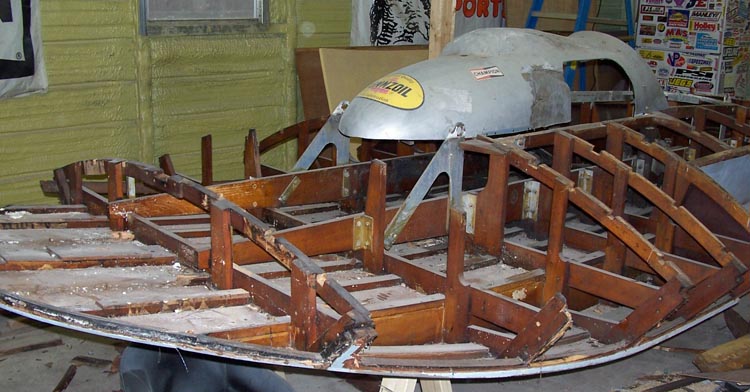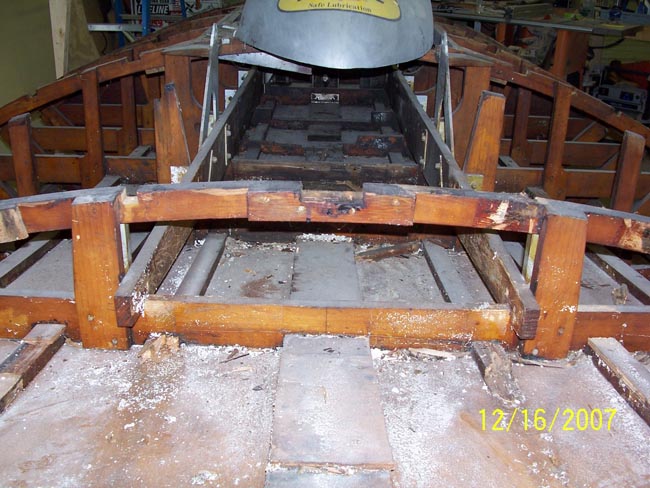 Scott started working on the boat in December 2007.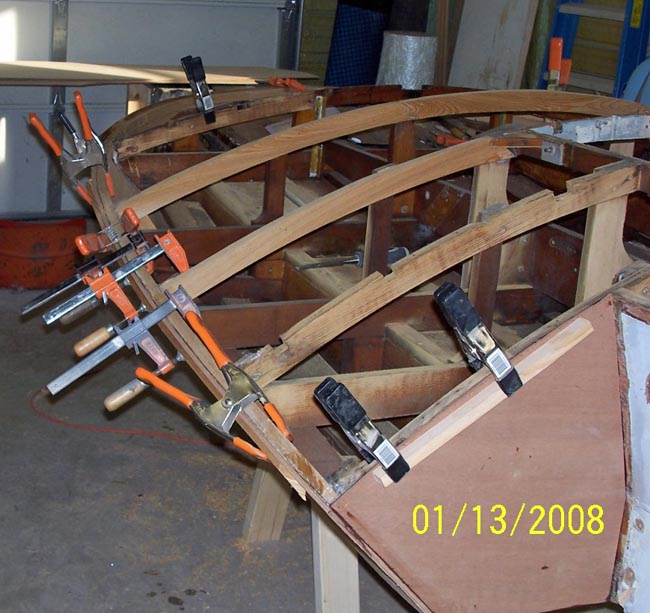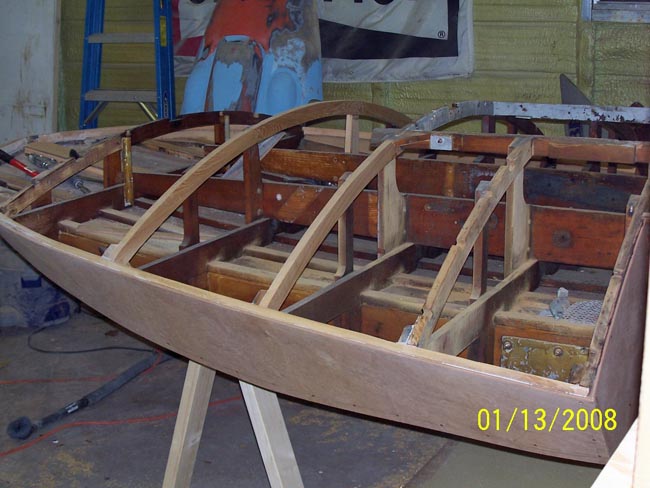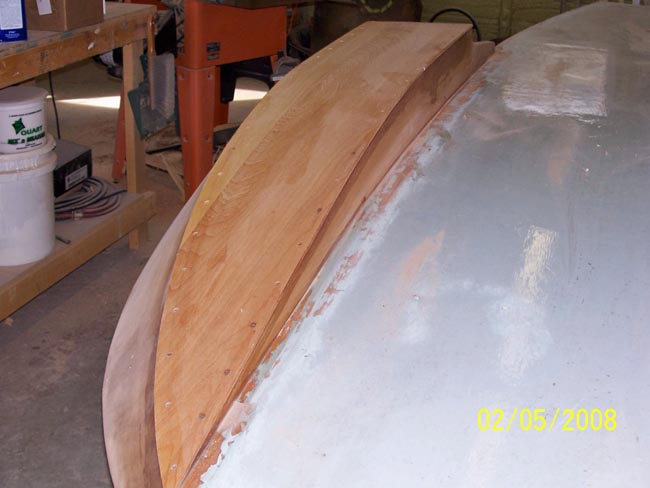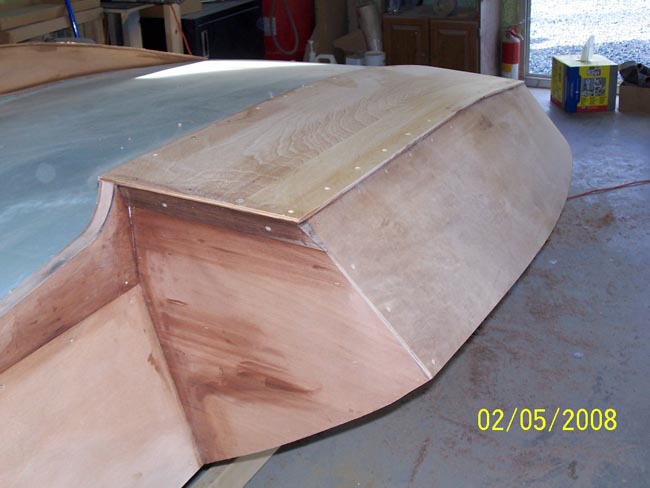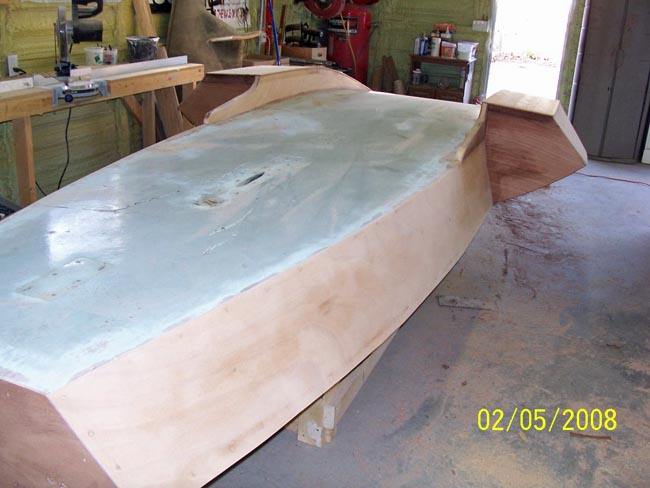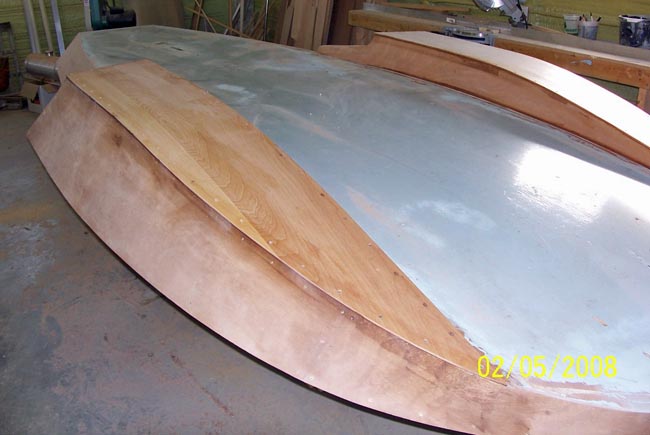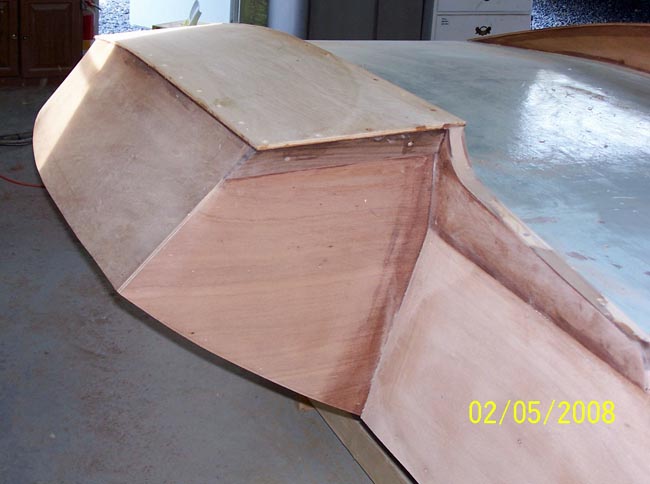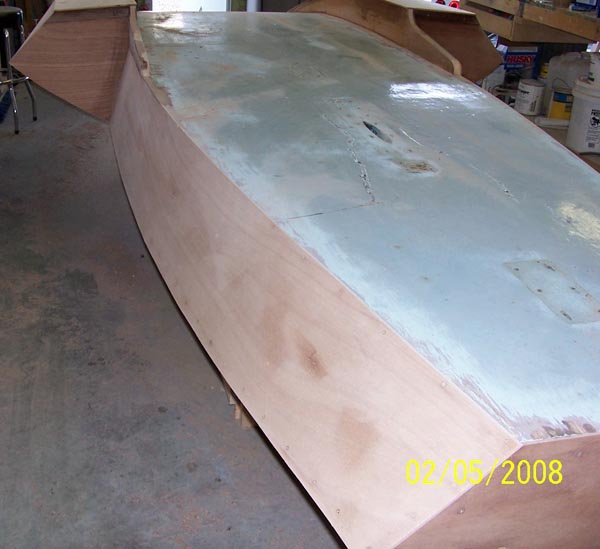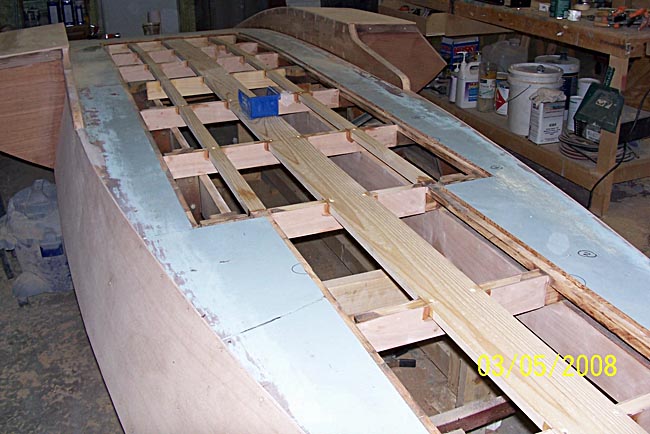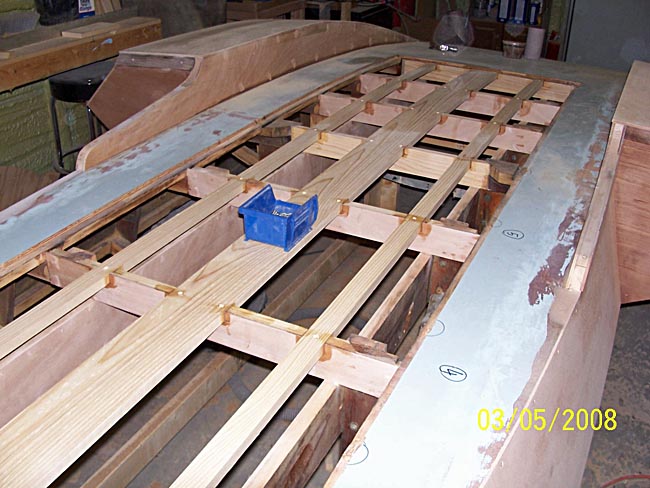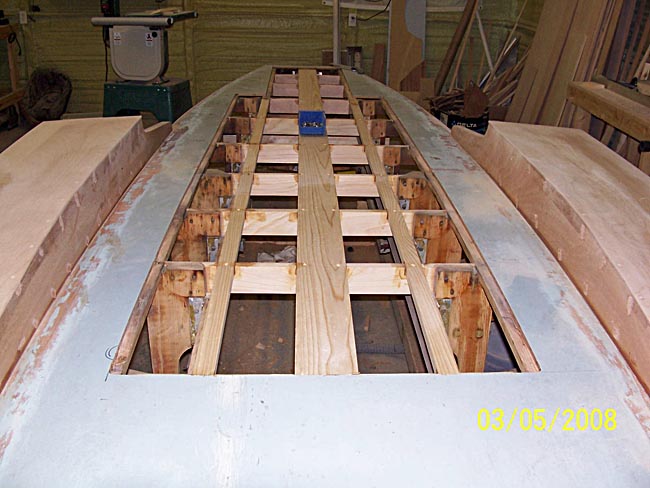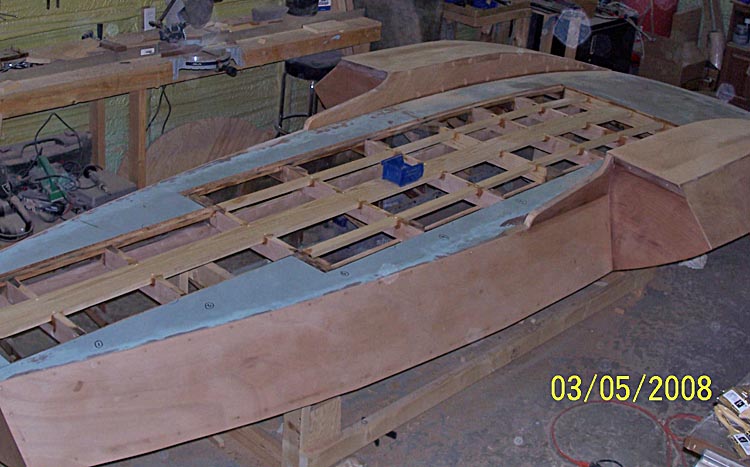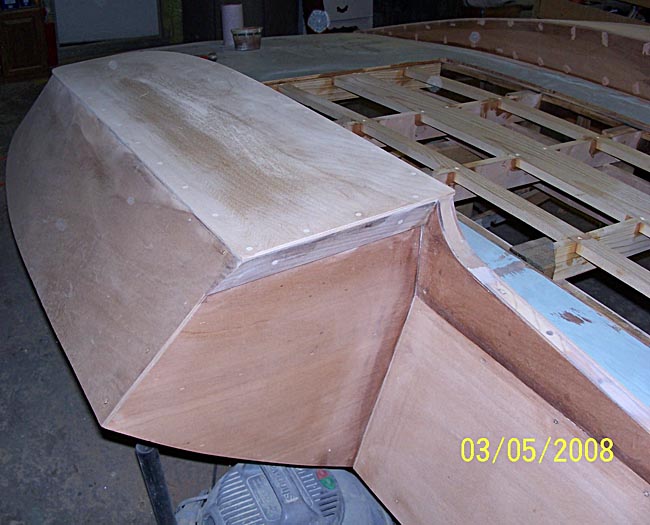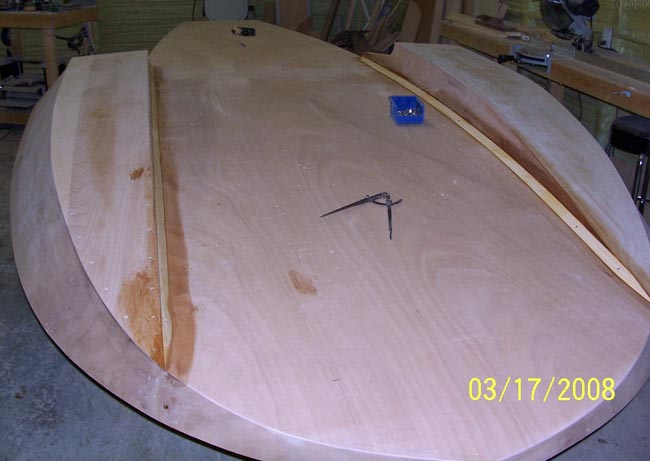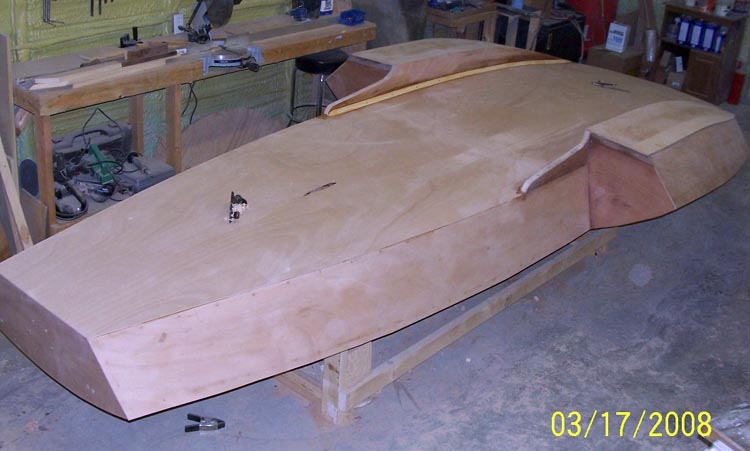 ........to coat the bottom next.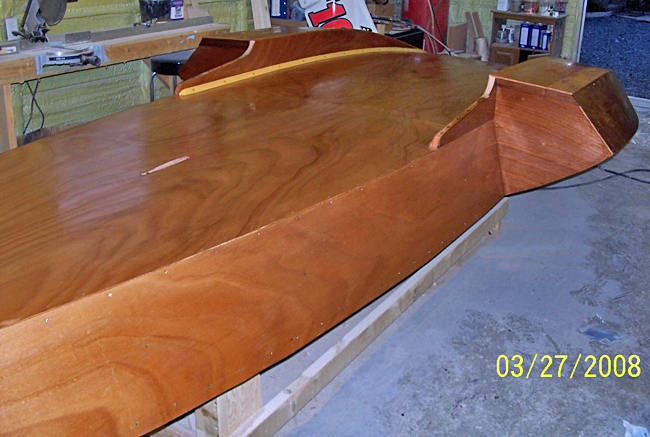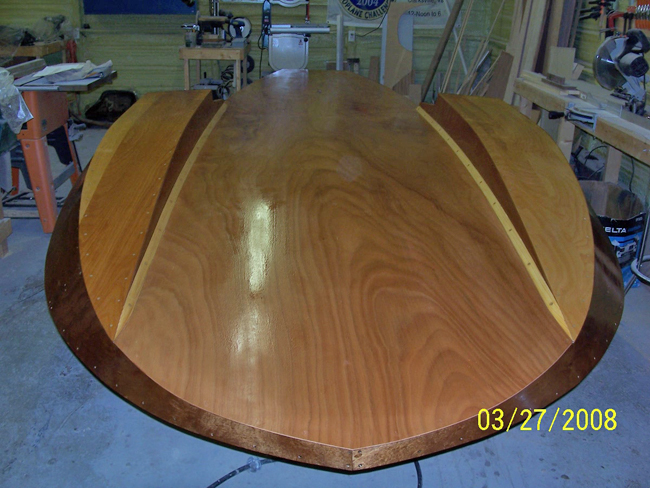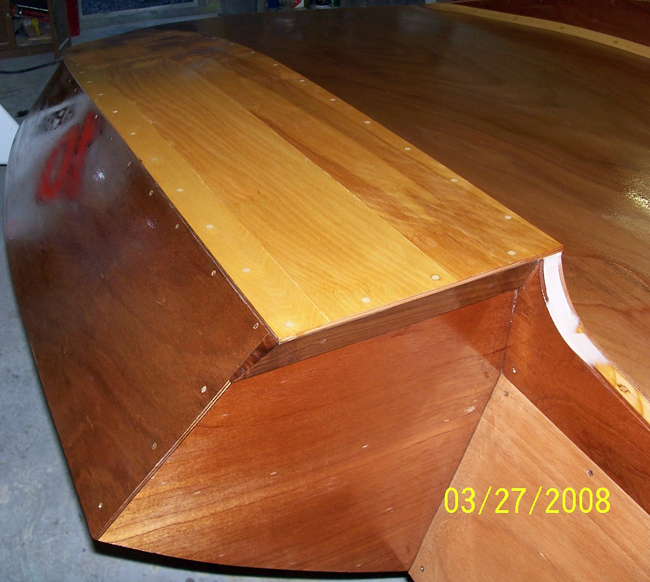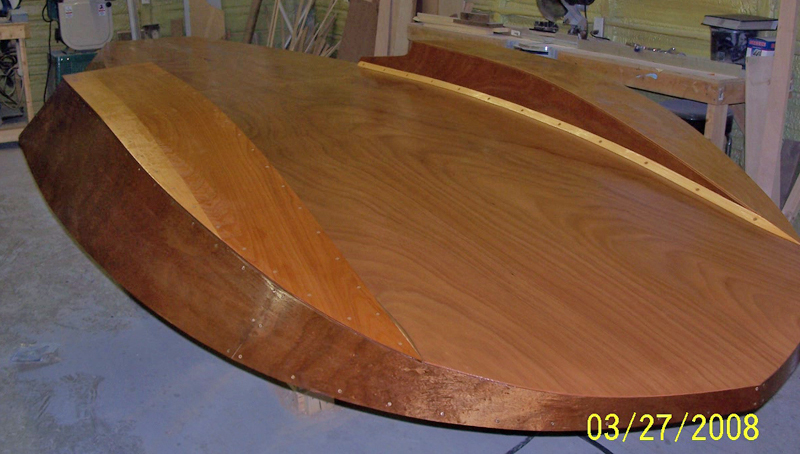 After sealer, one can now see 5 different types of wood on the bottom.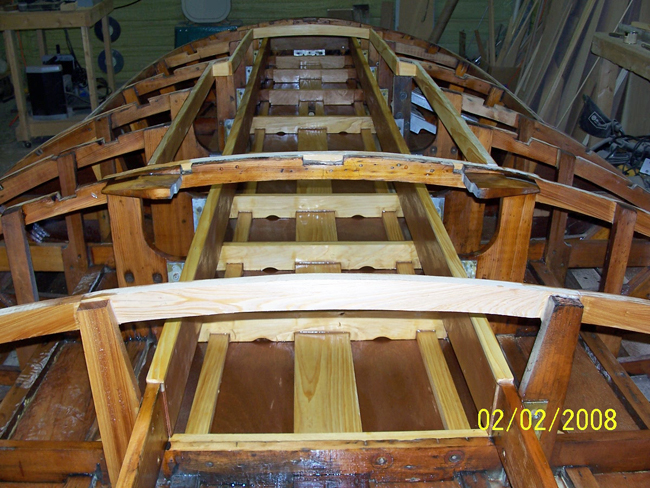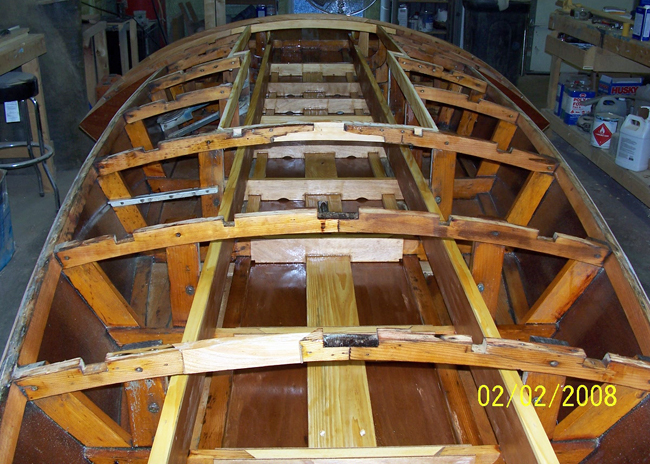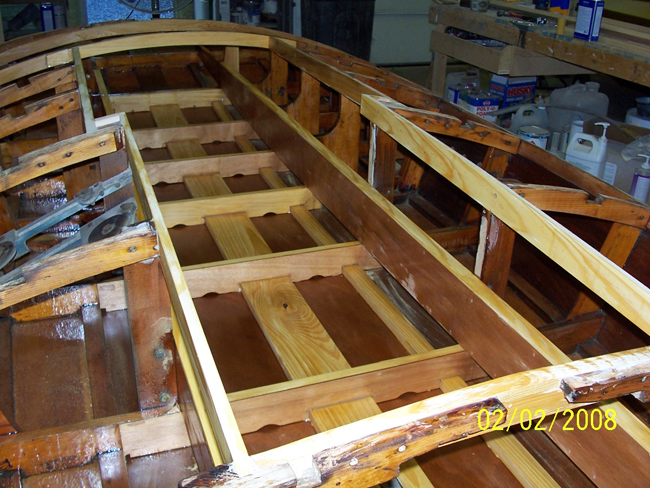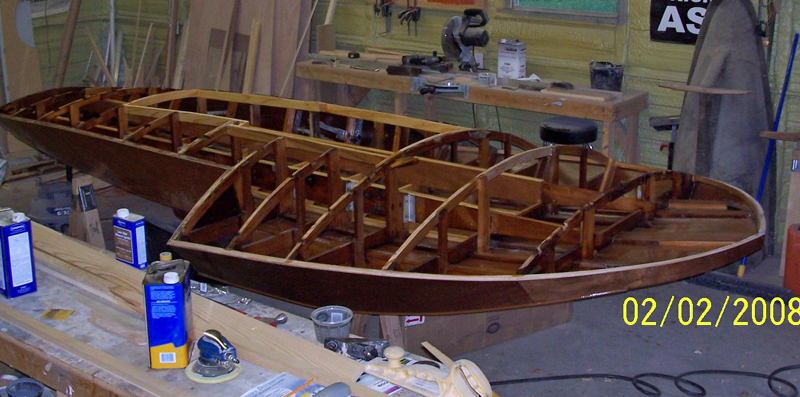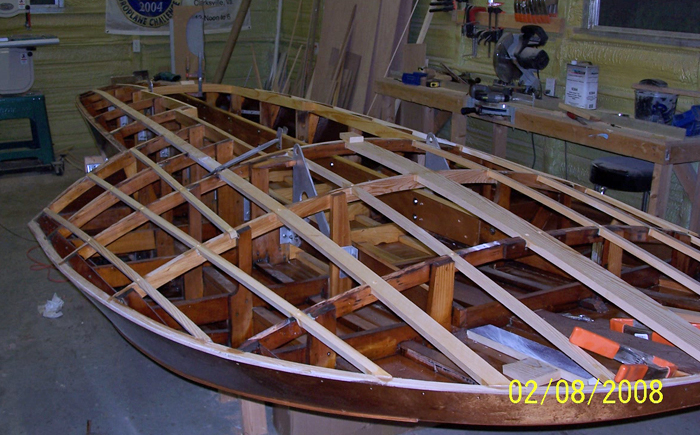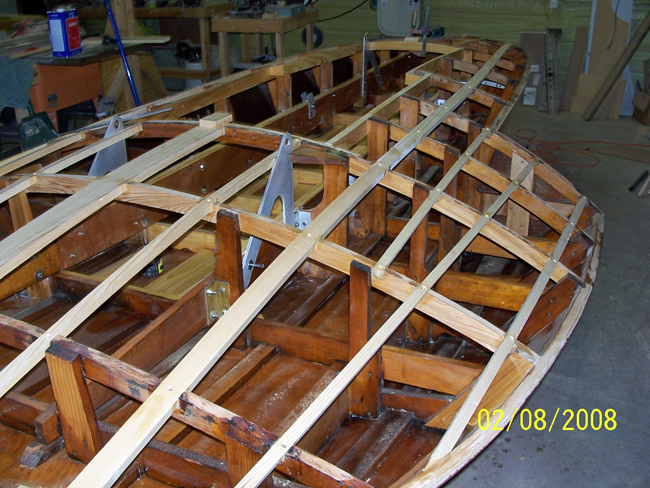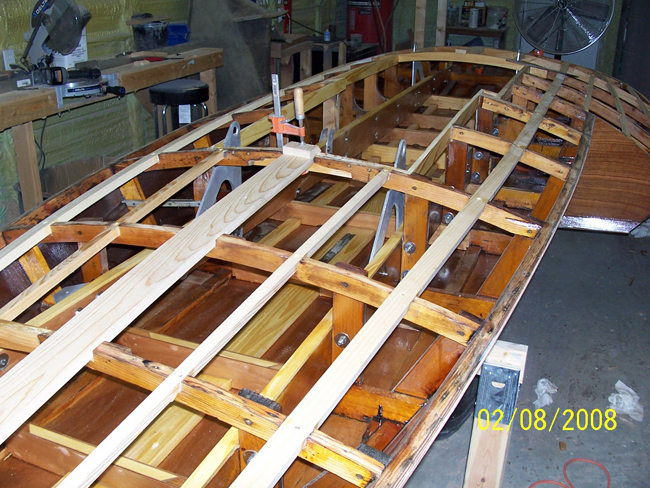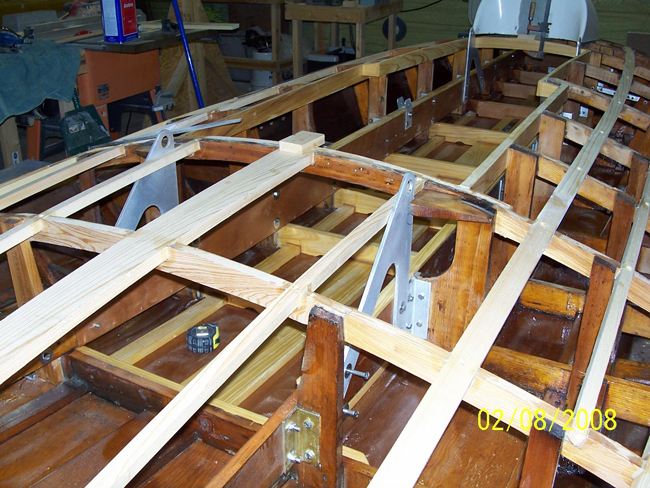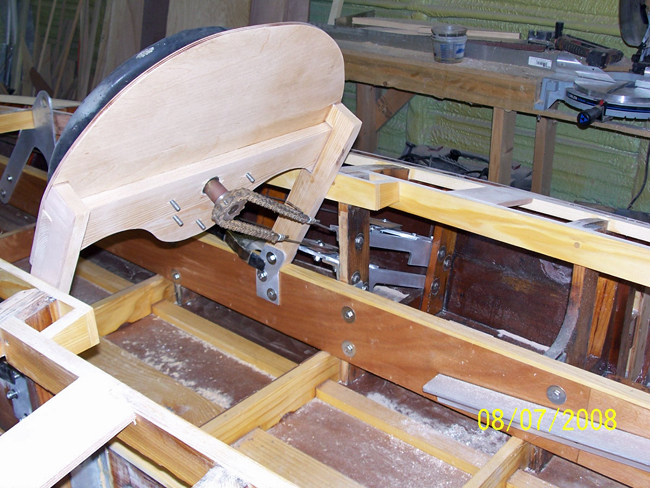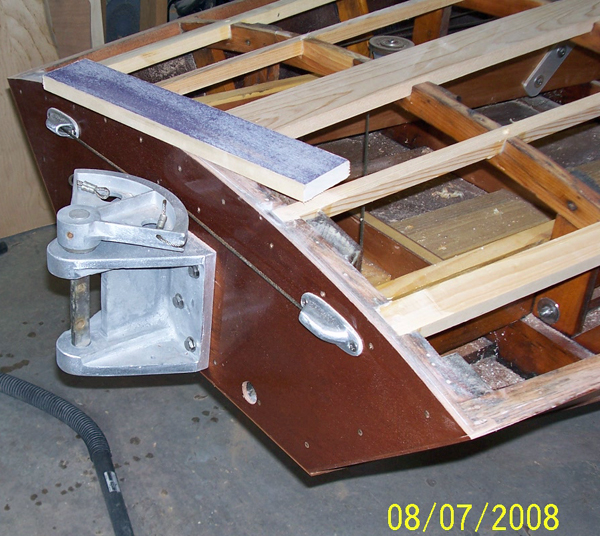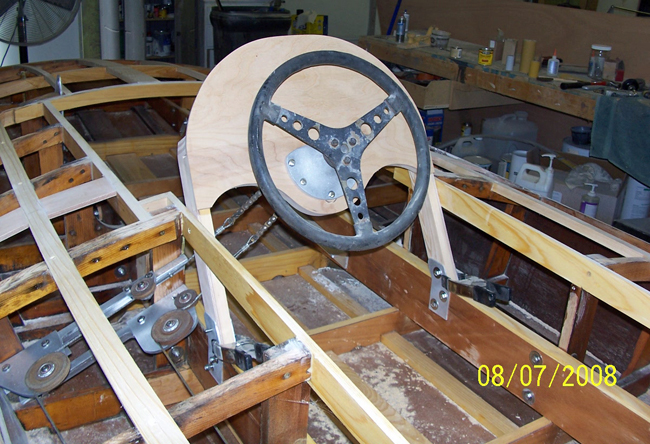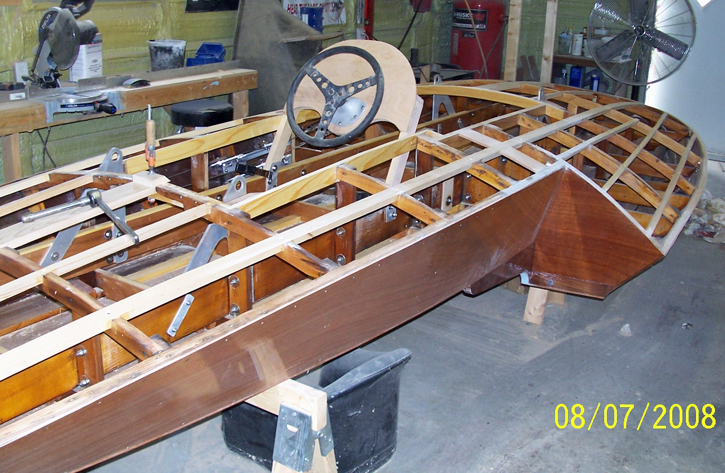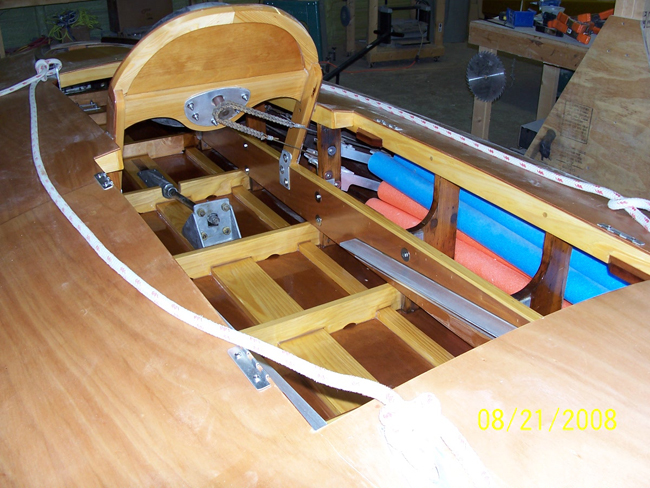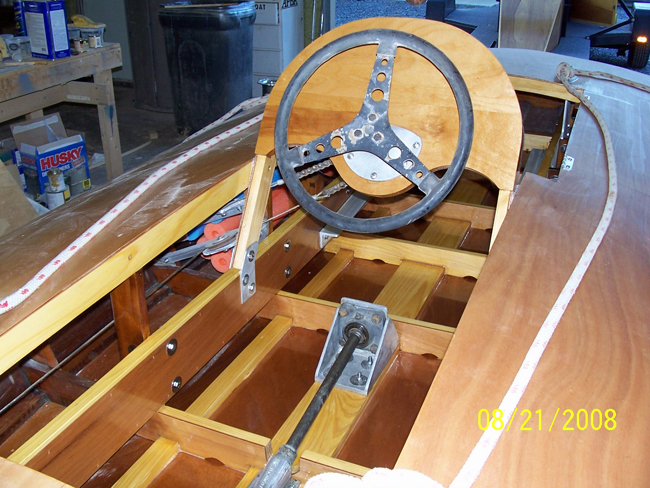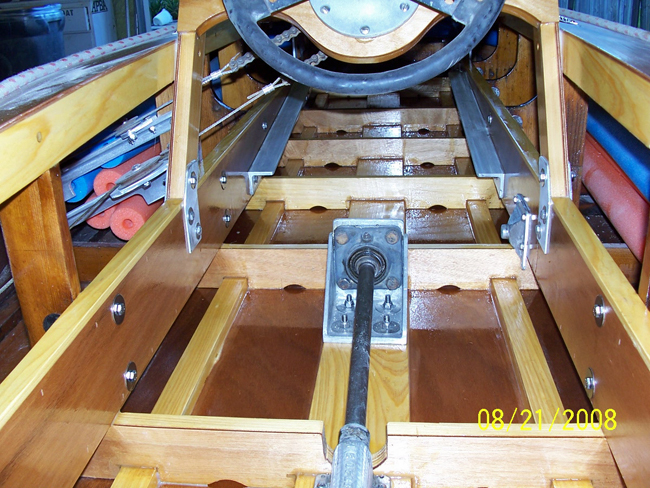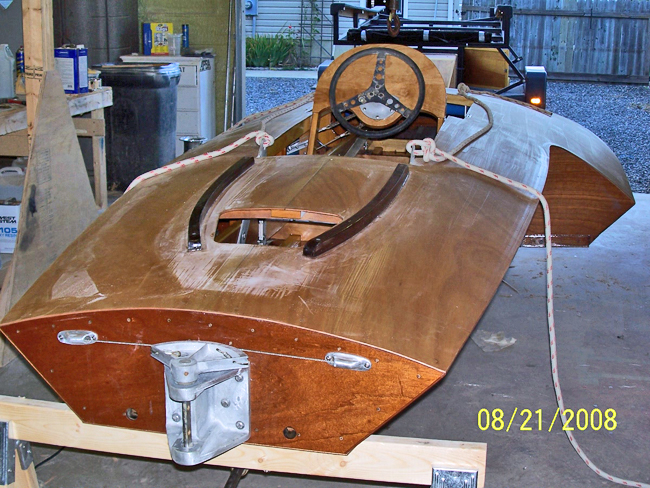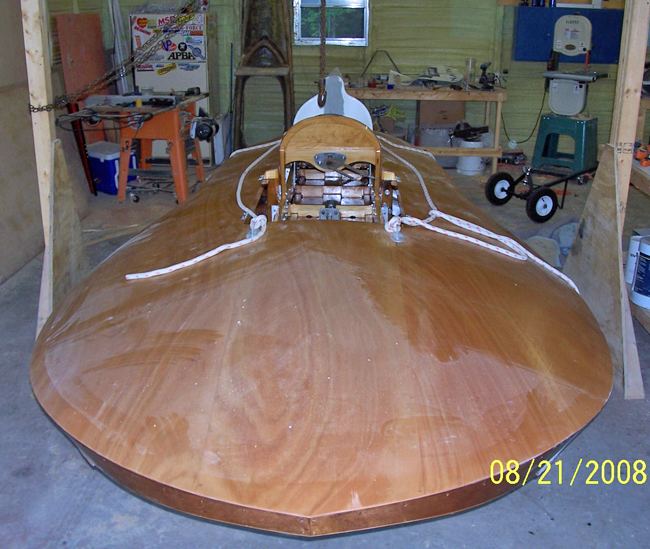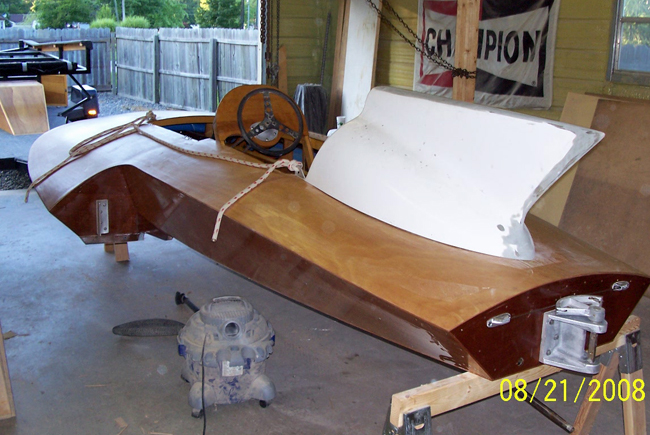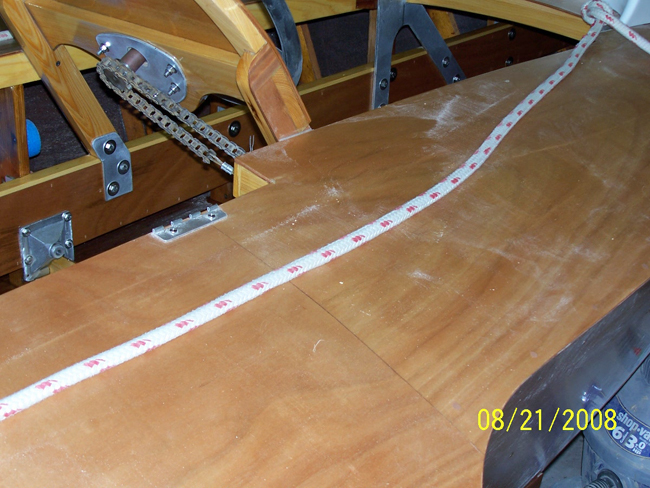 ---

Tom Bertolini has trailer modifications completed in December 2007.

---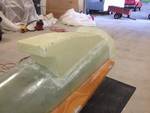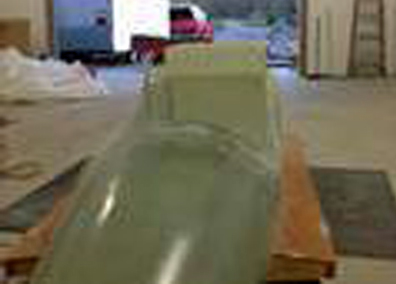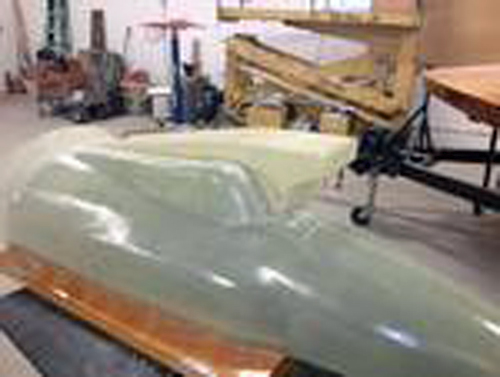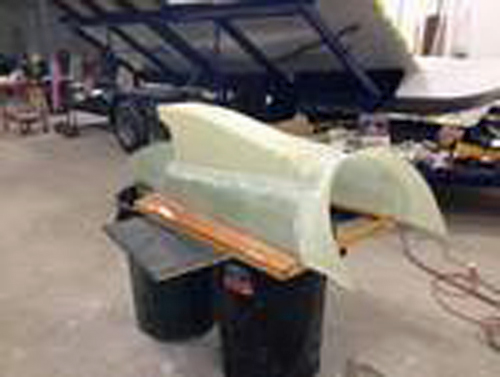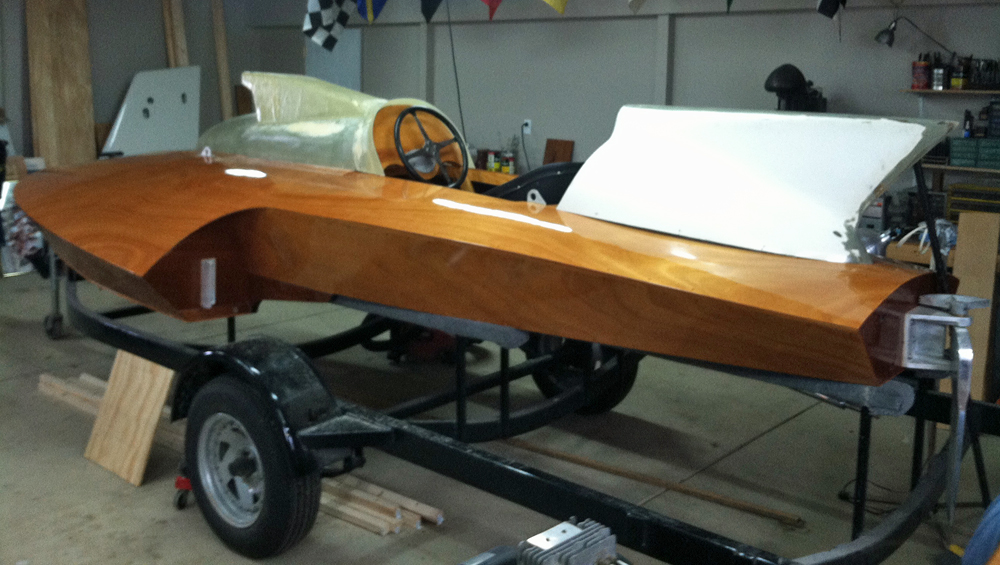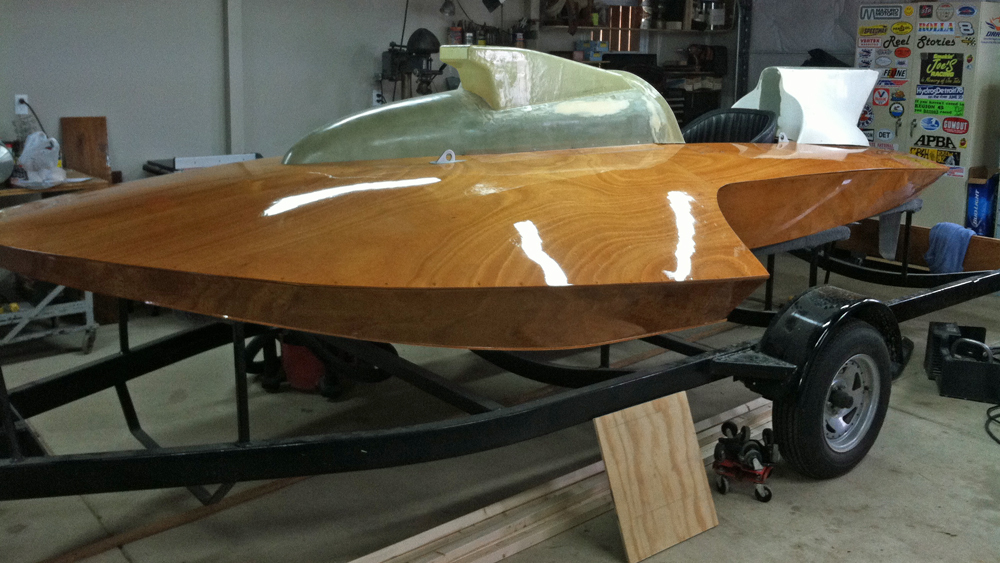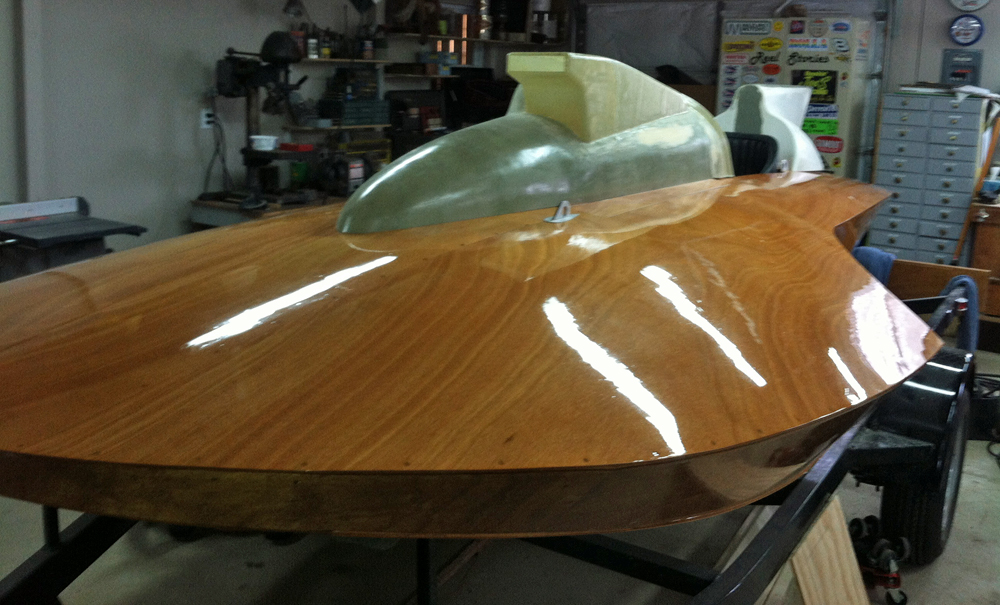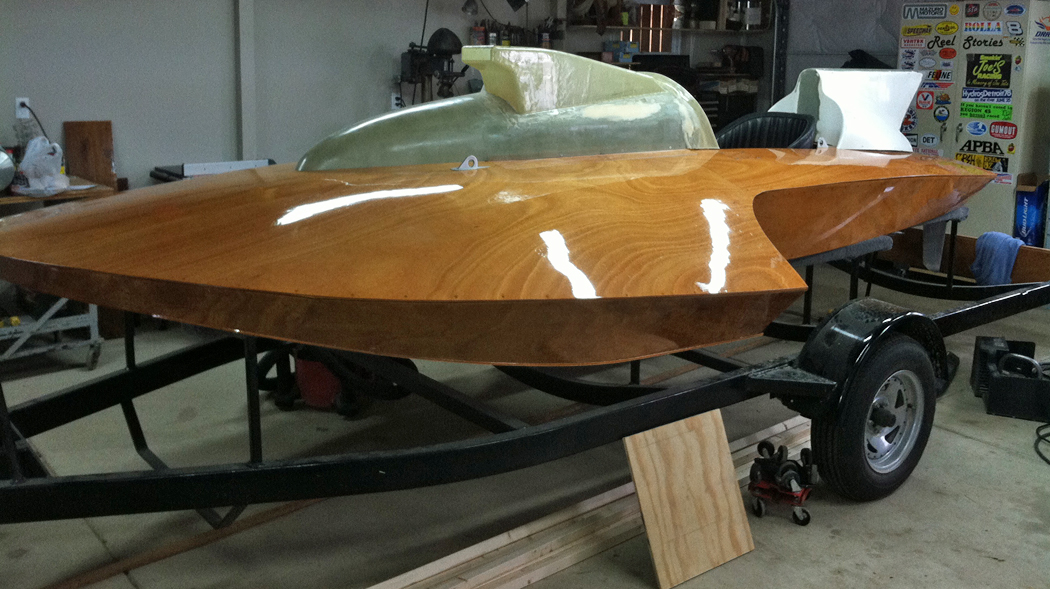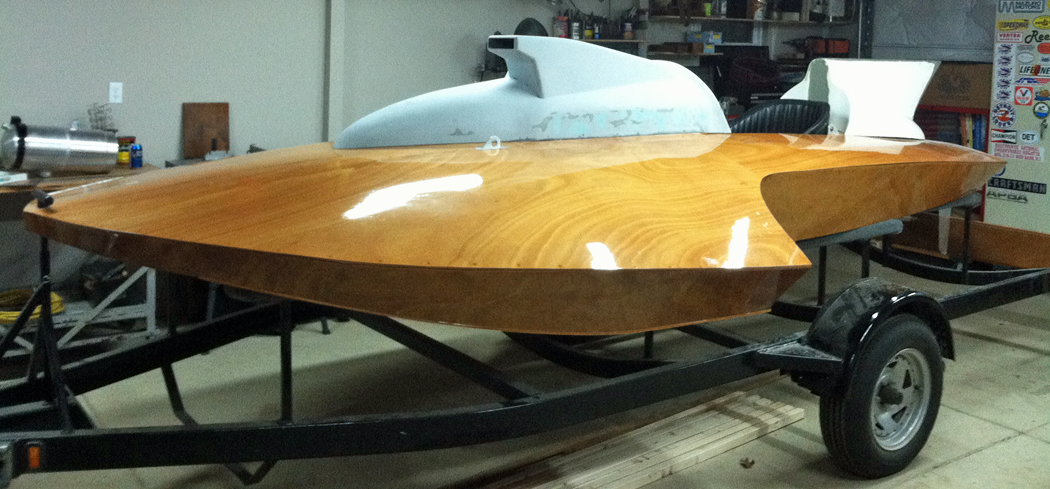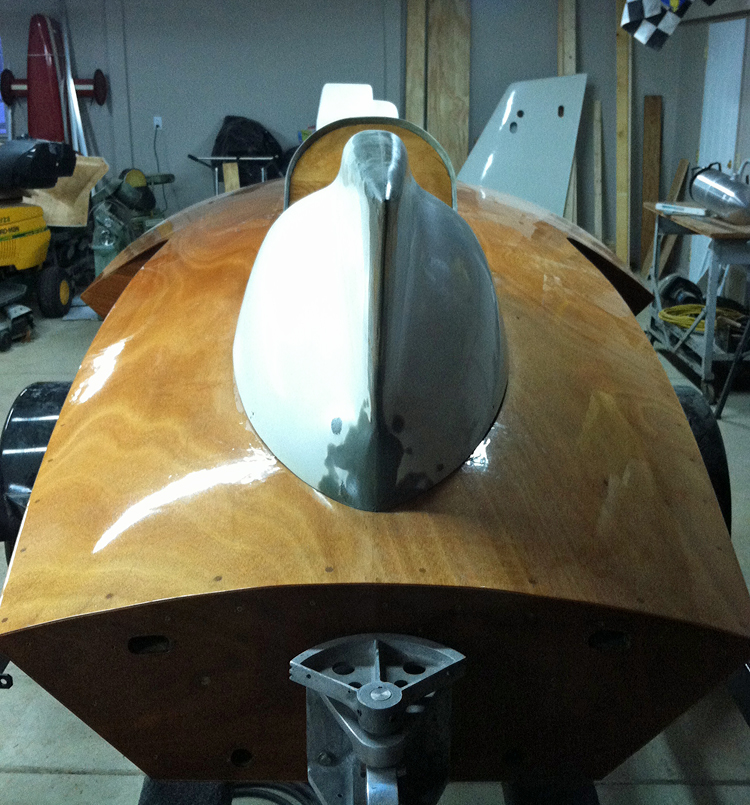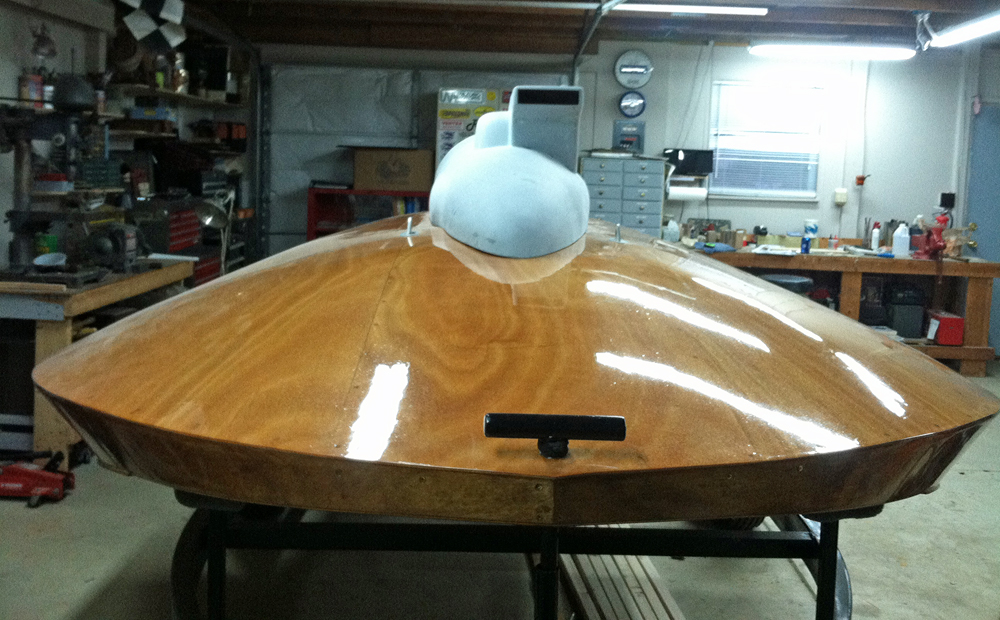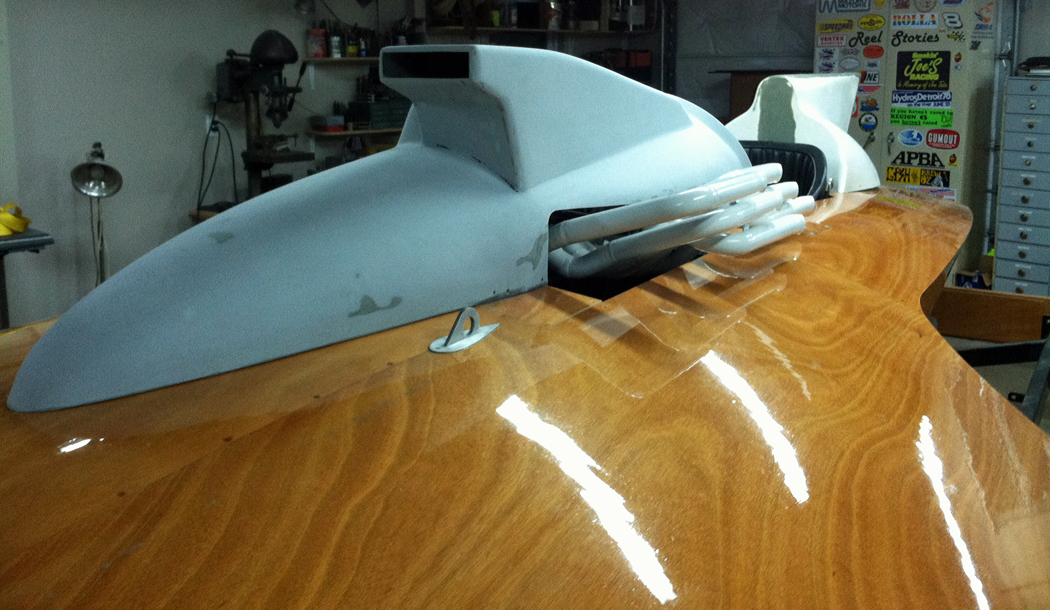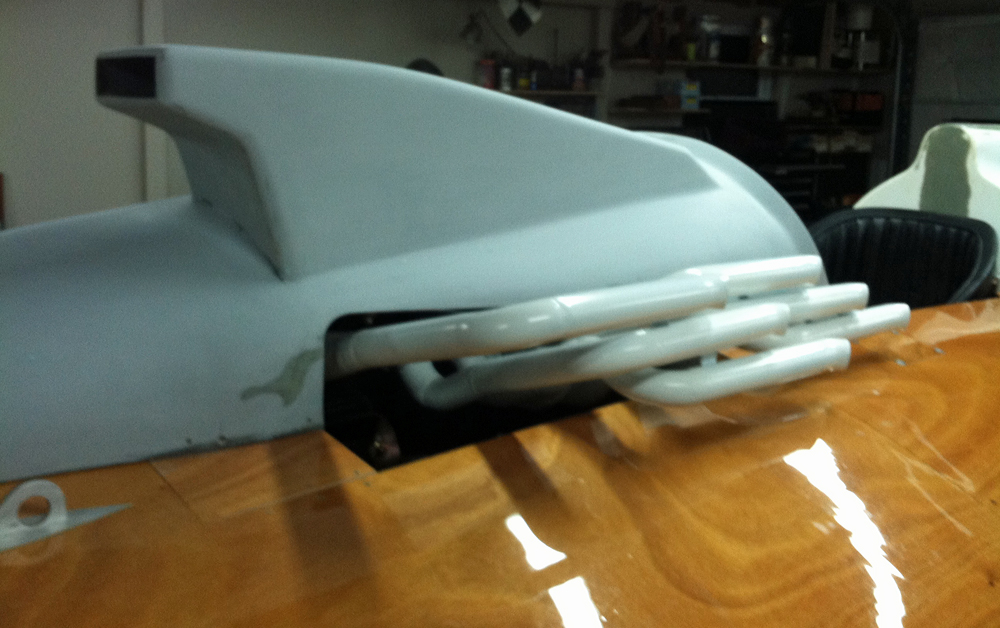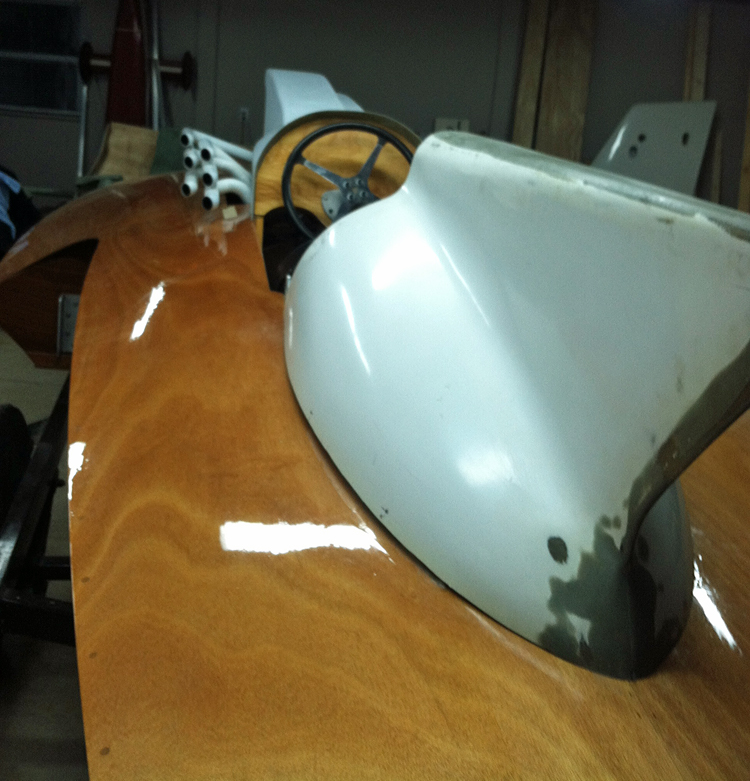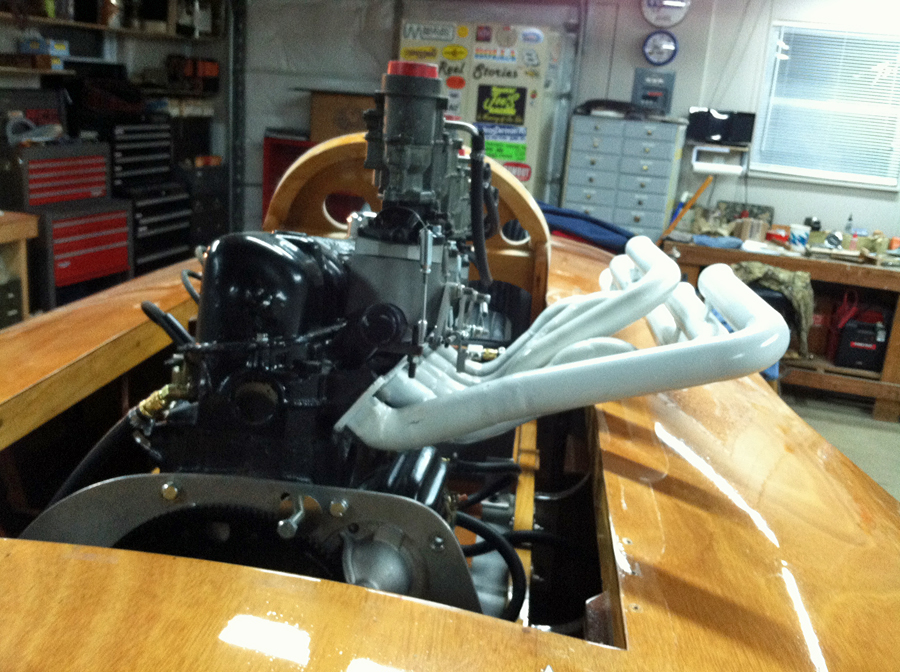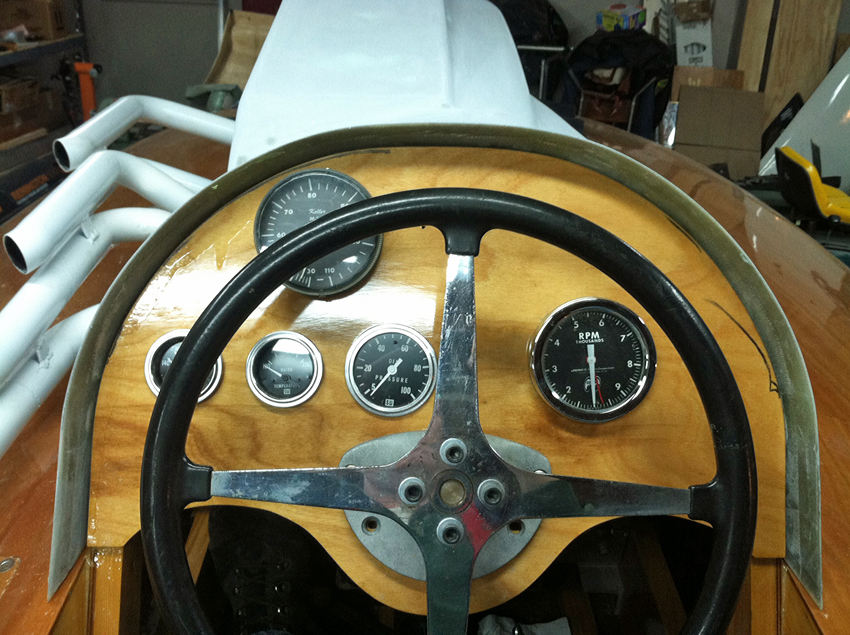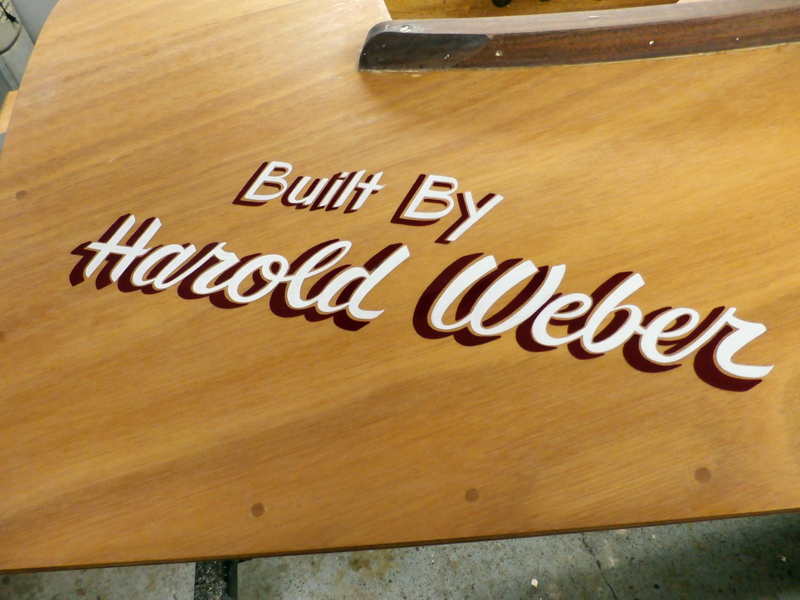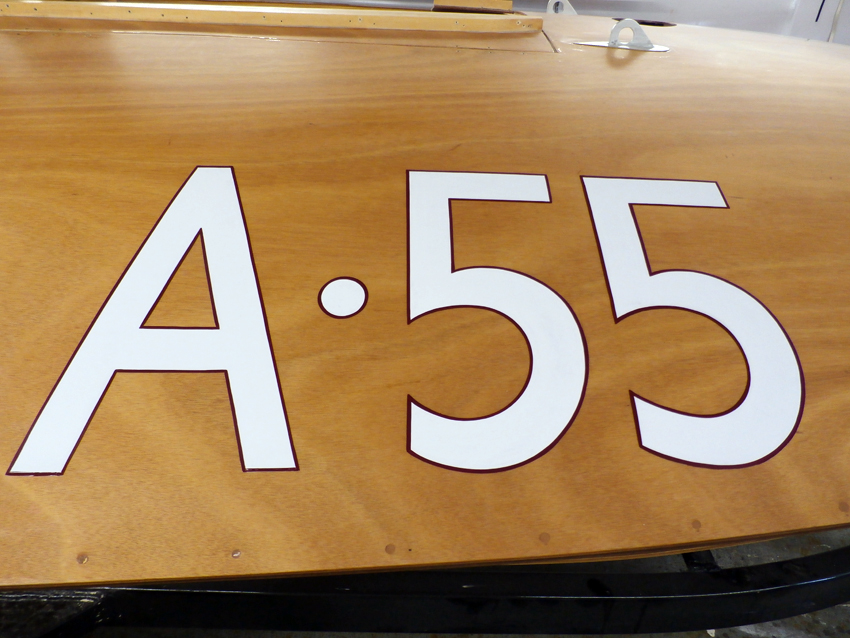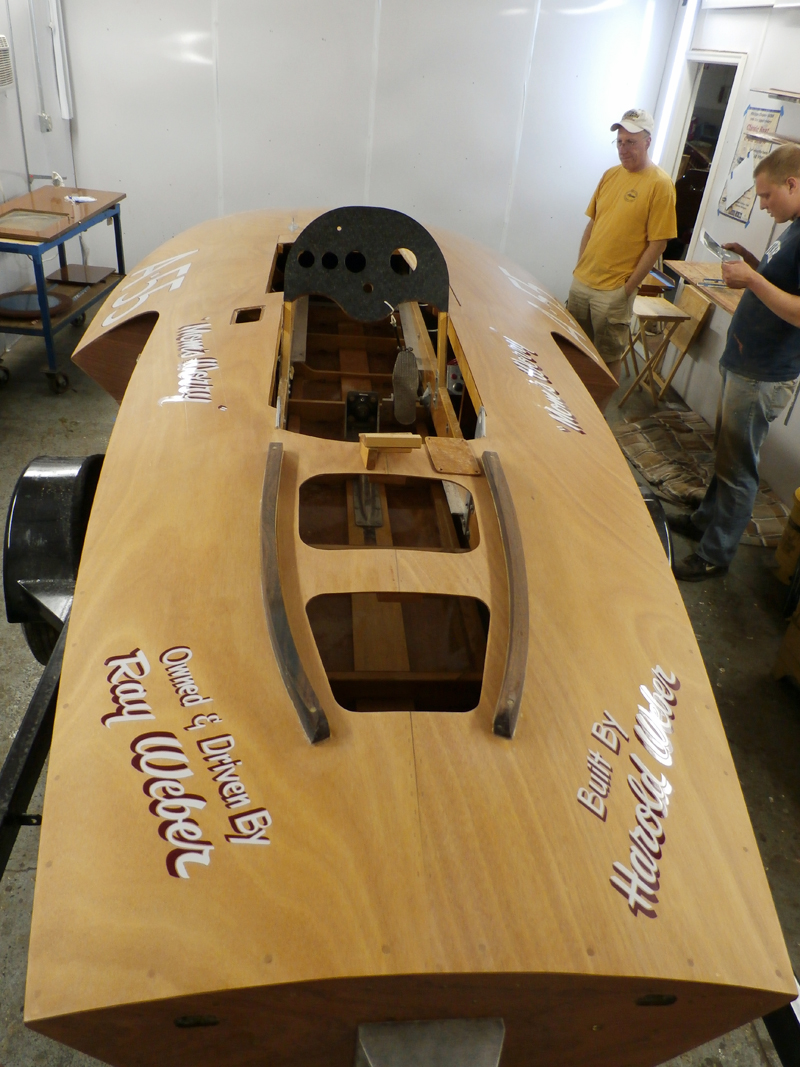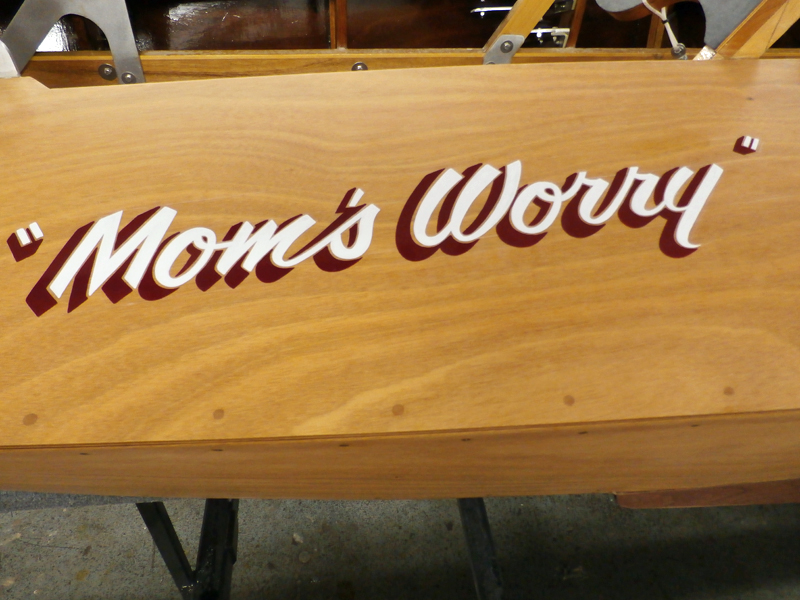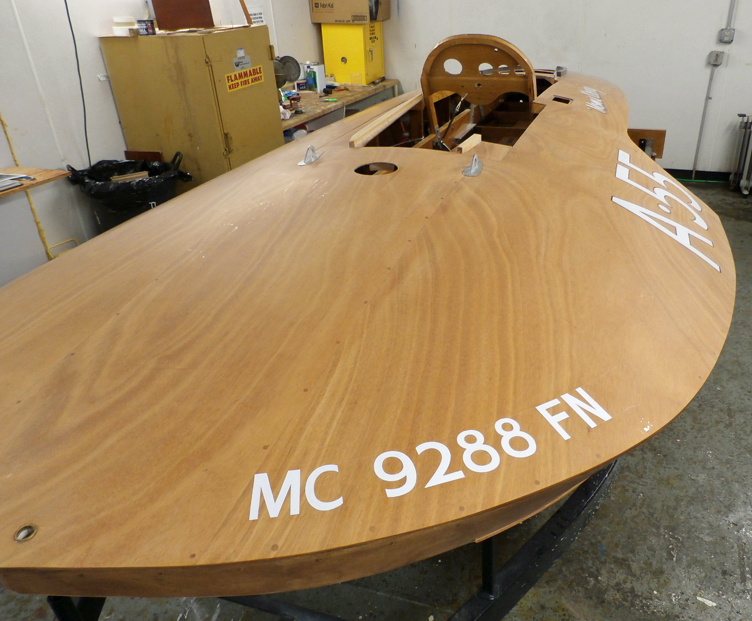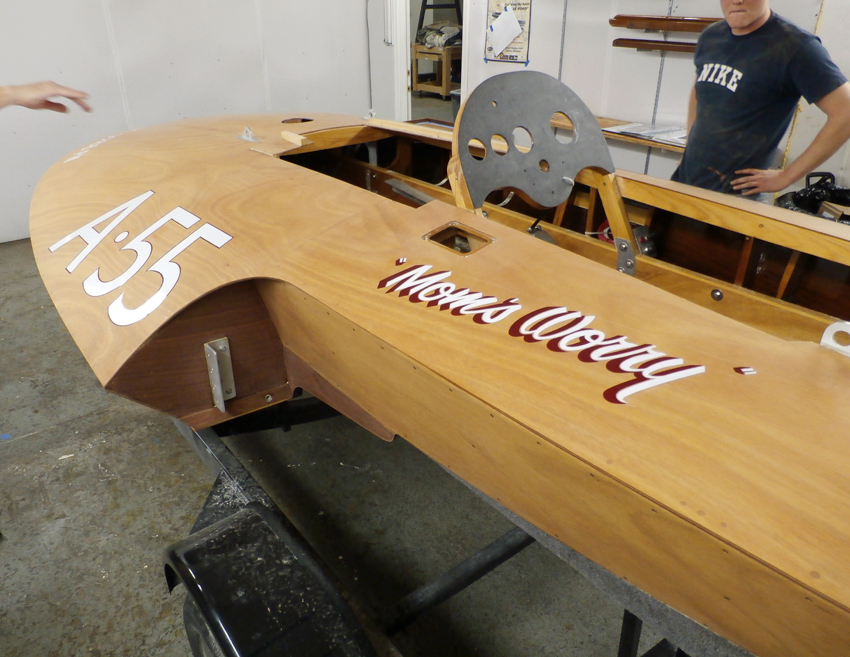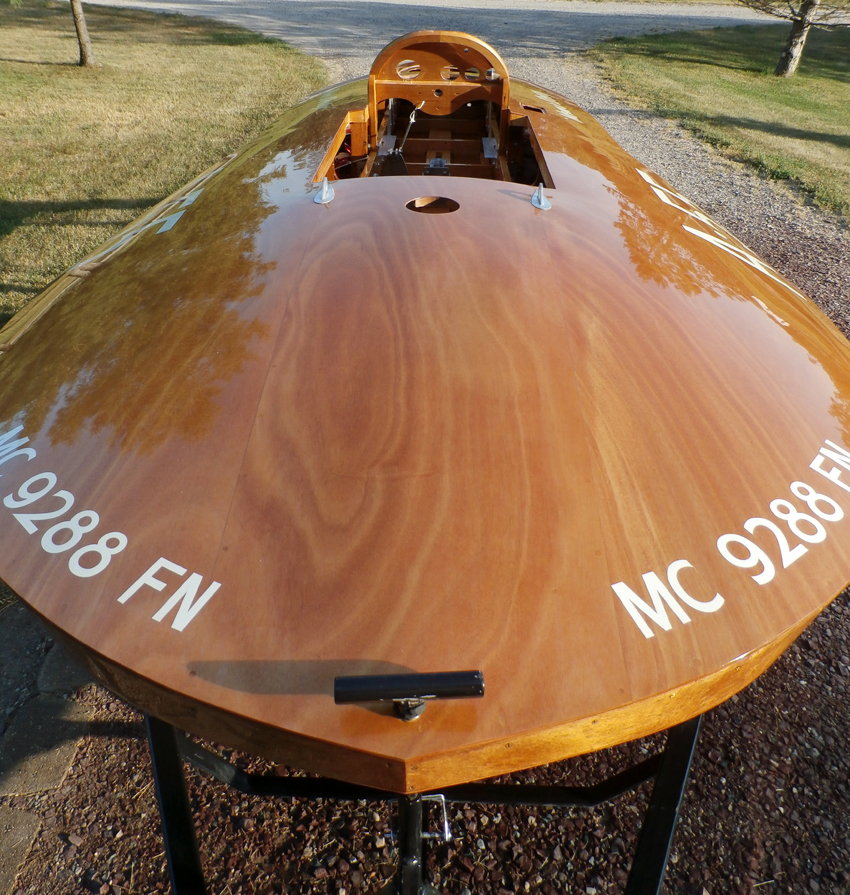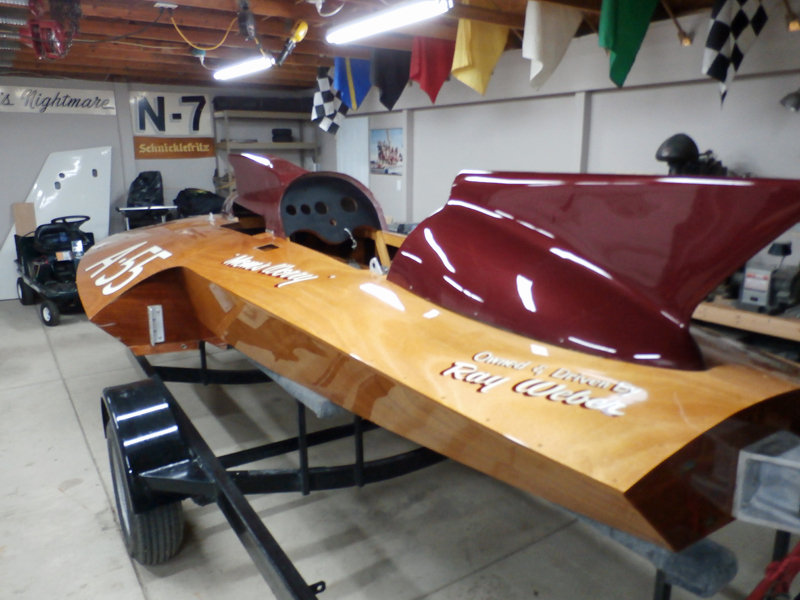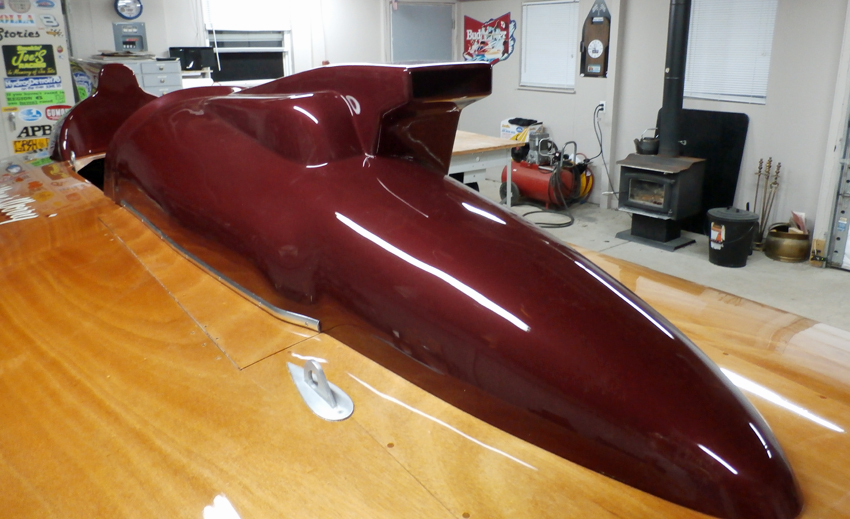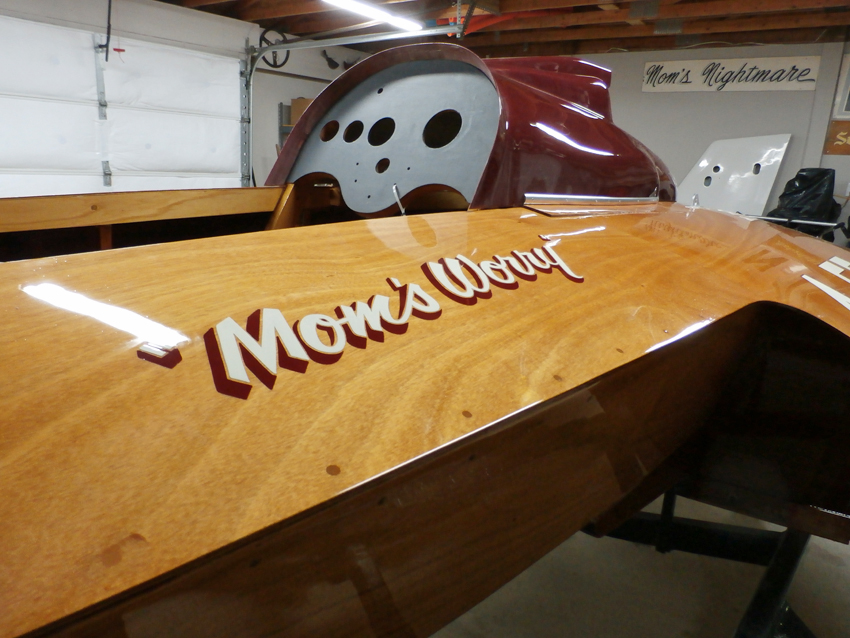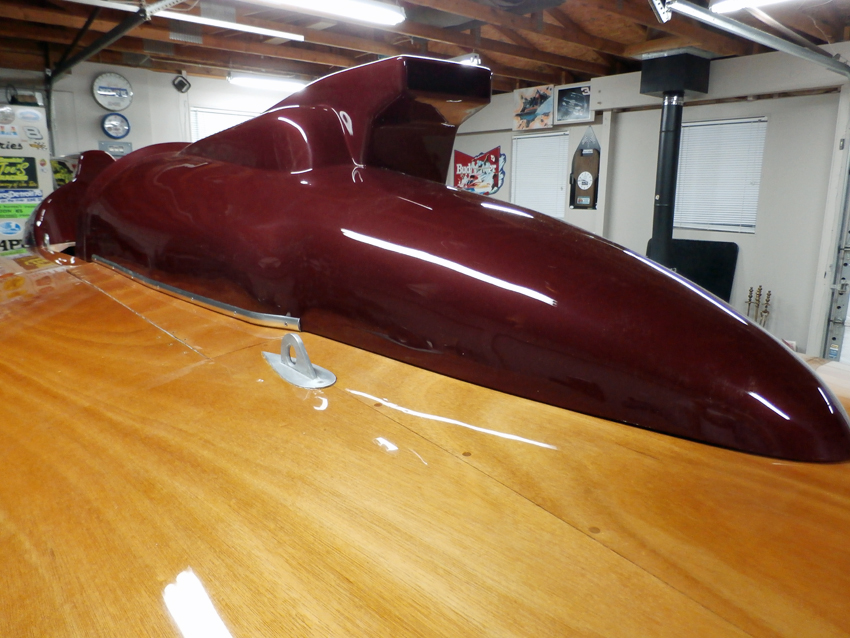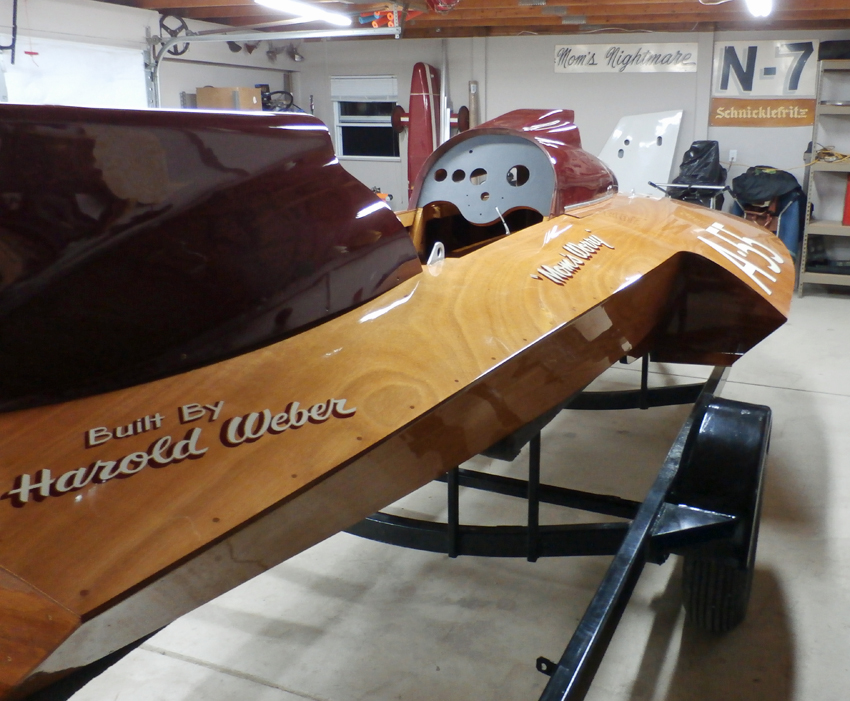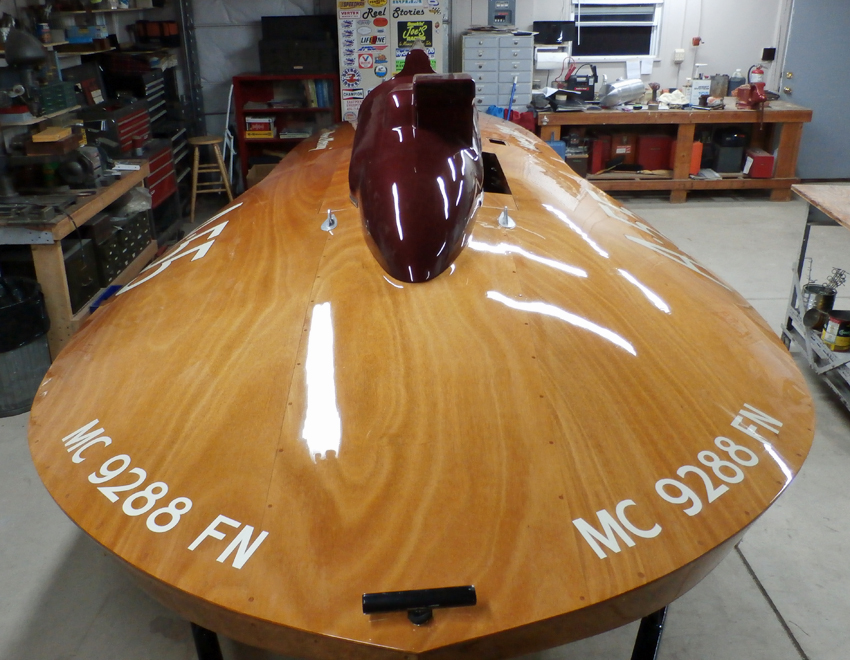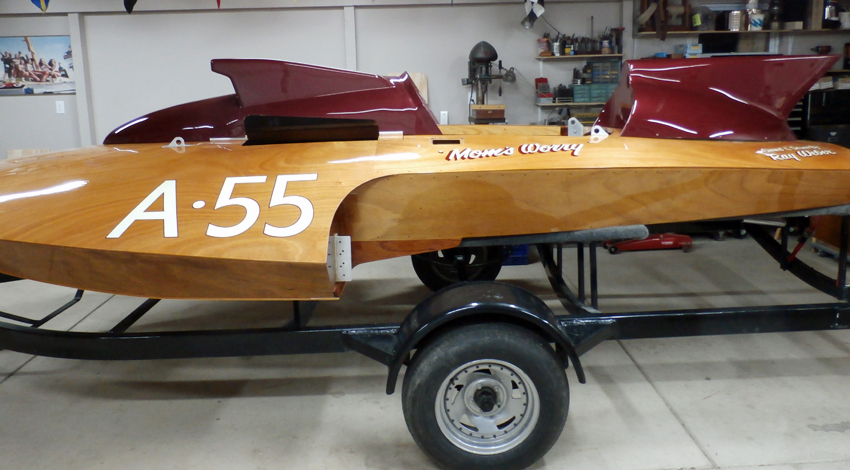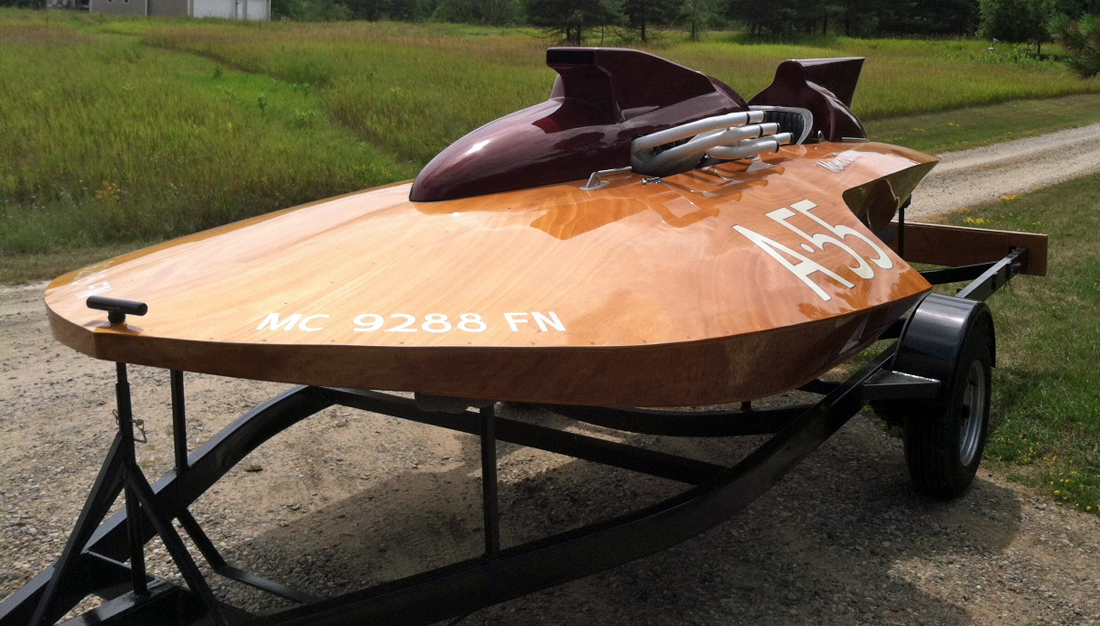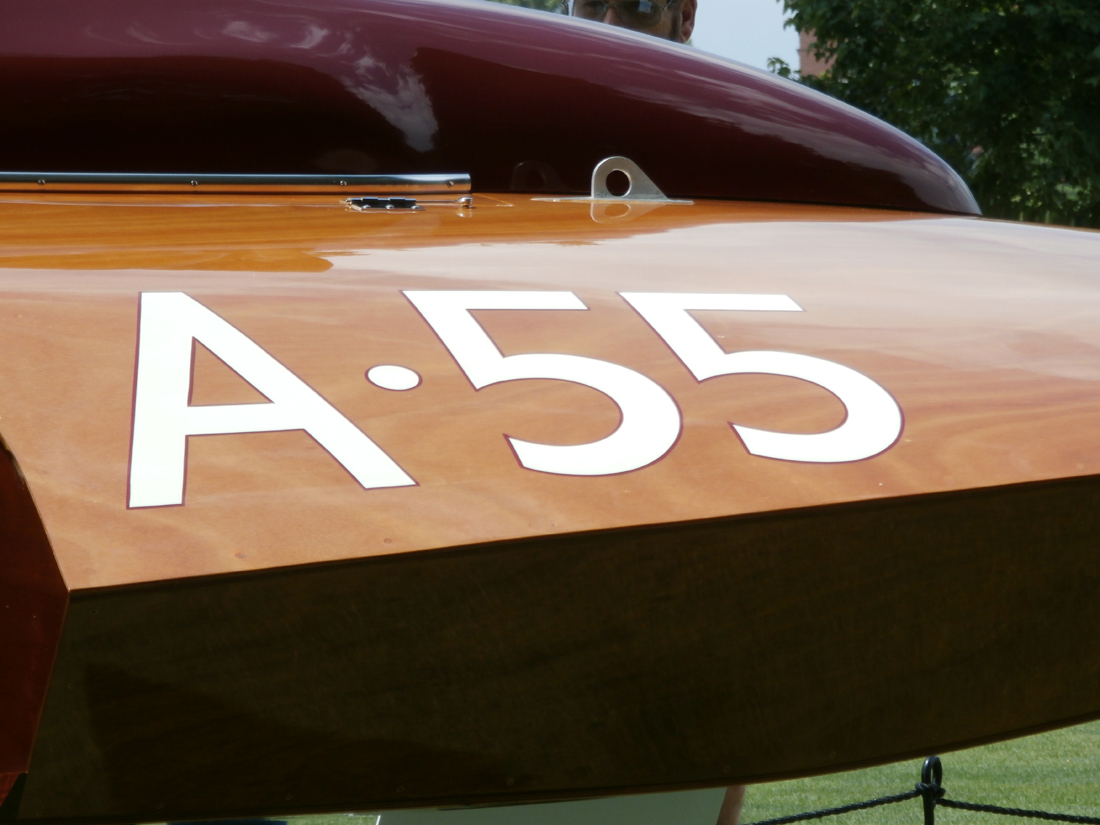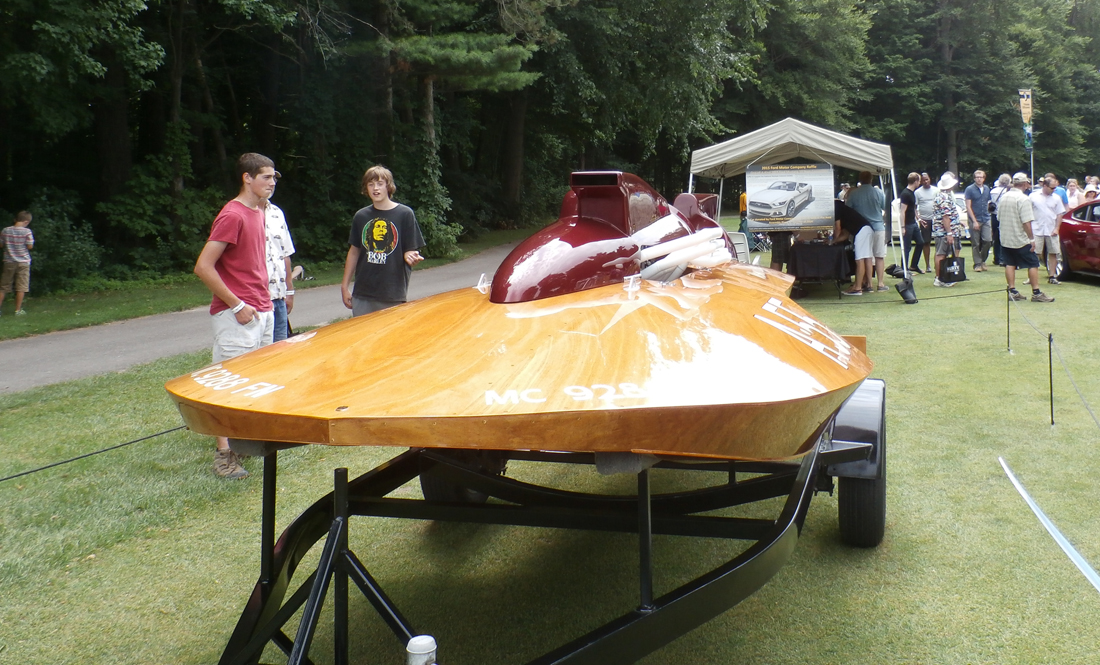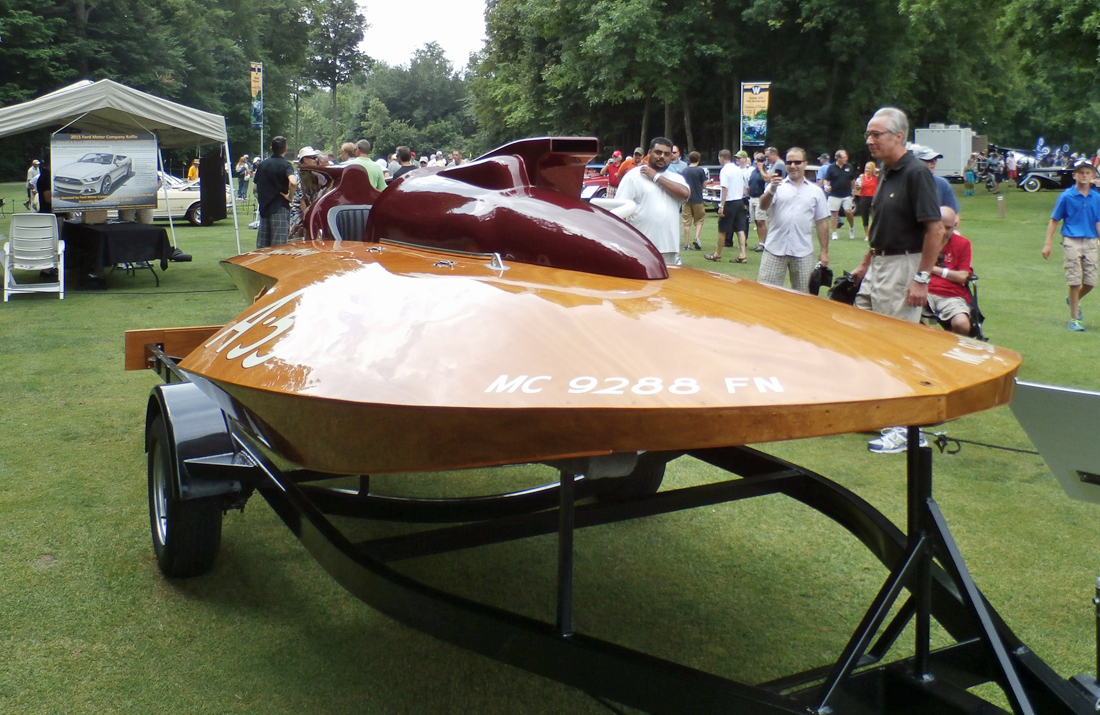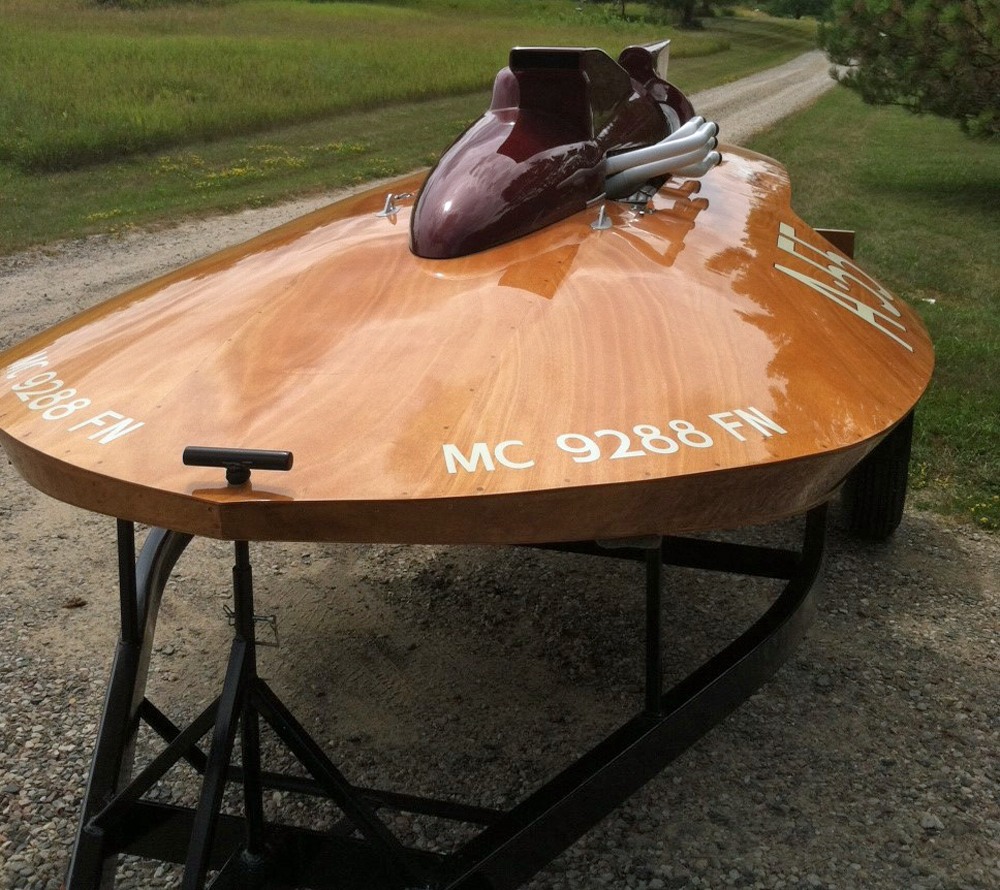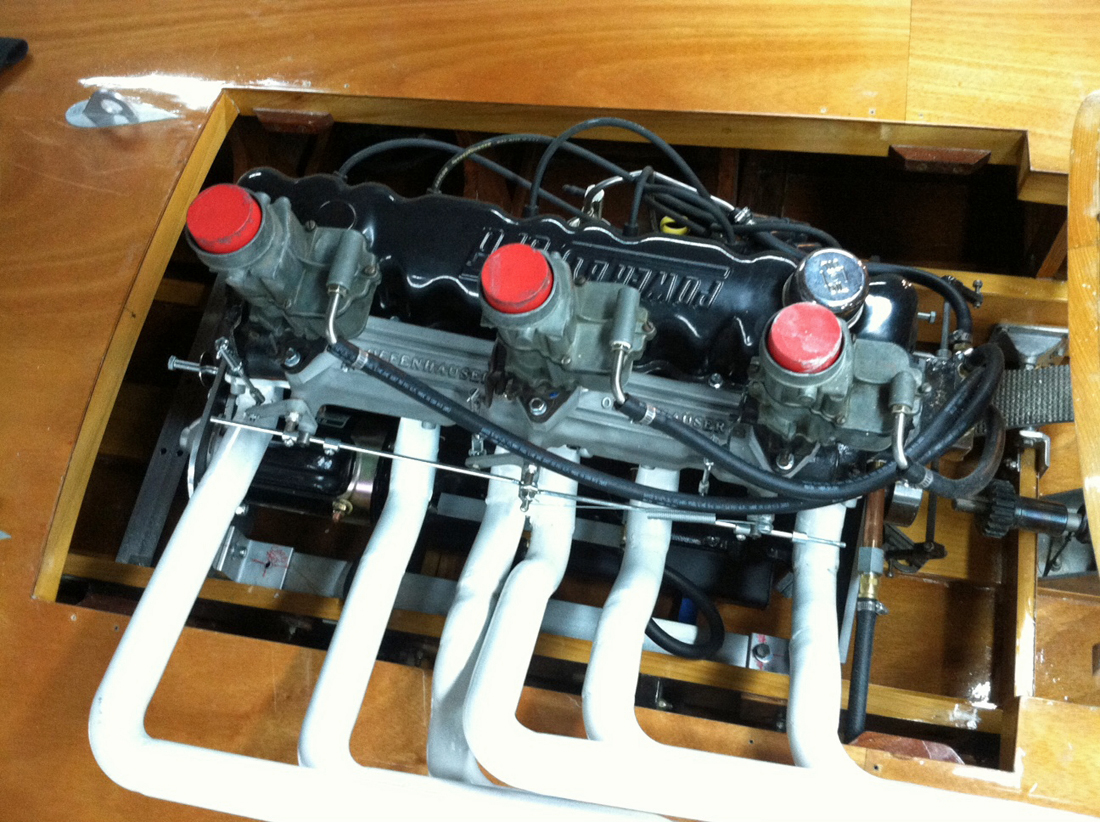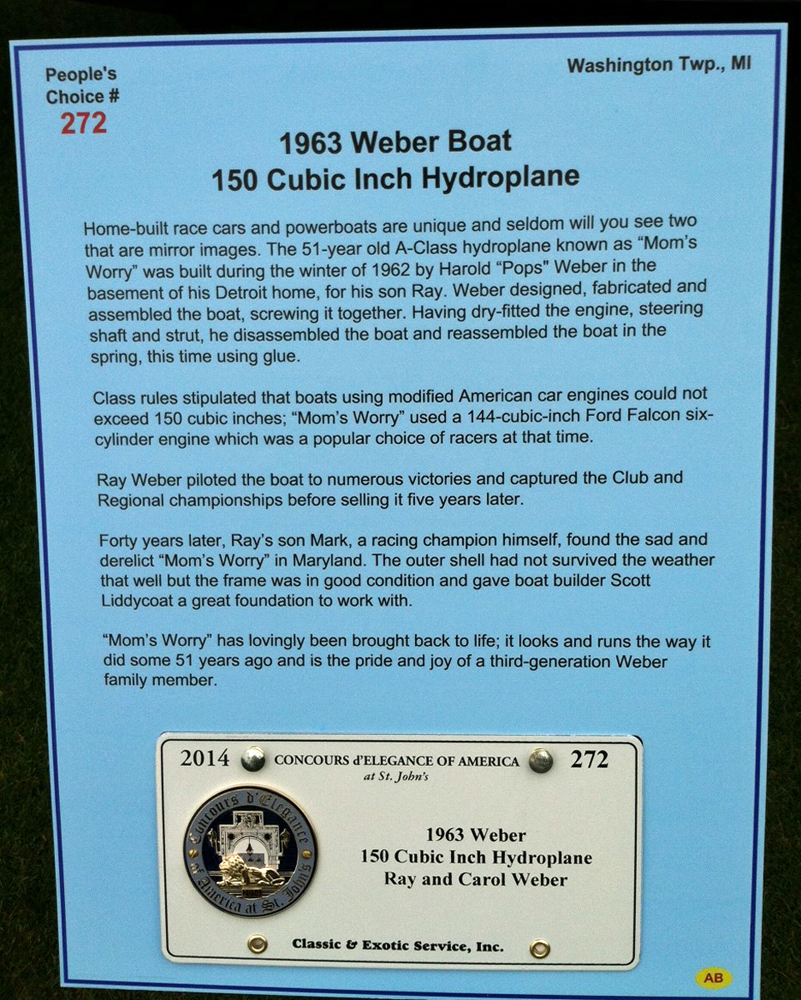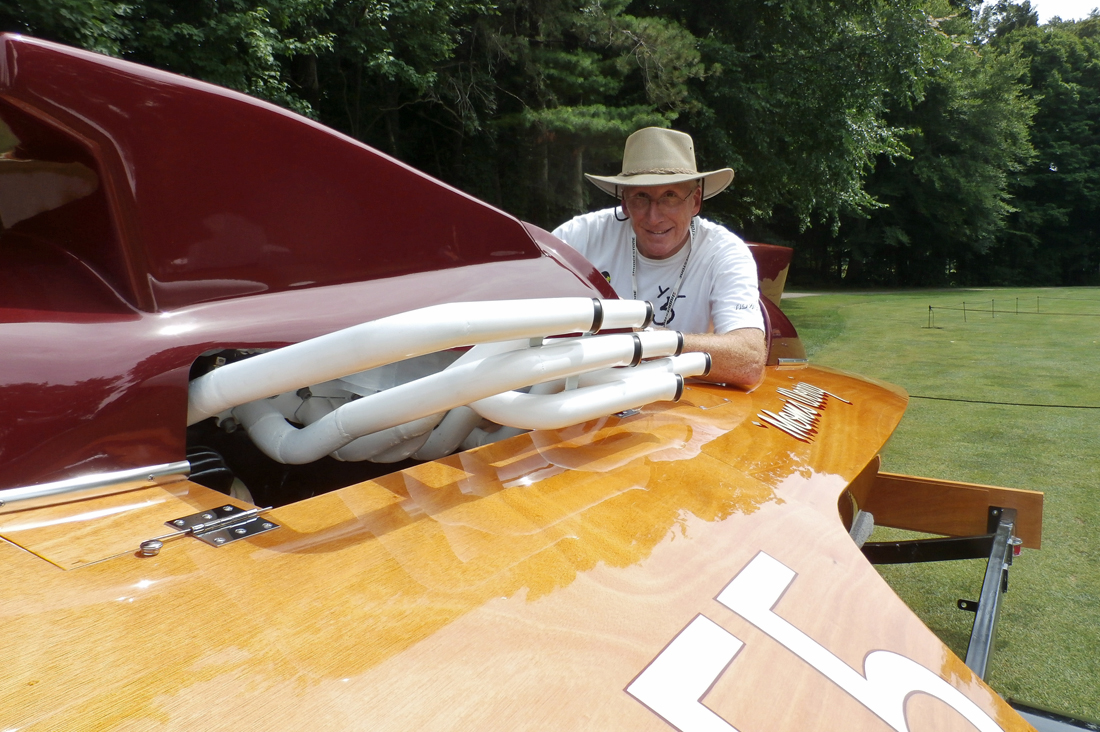 ©Mark Weber

Back to the boats