Gale V
Recreation of the 1955 hydro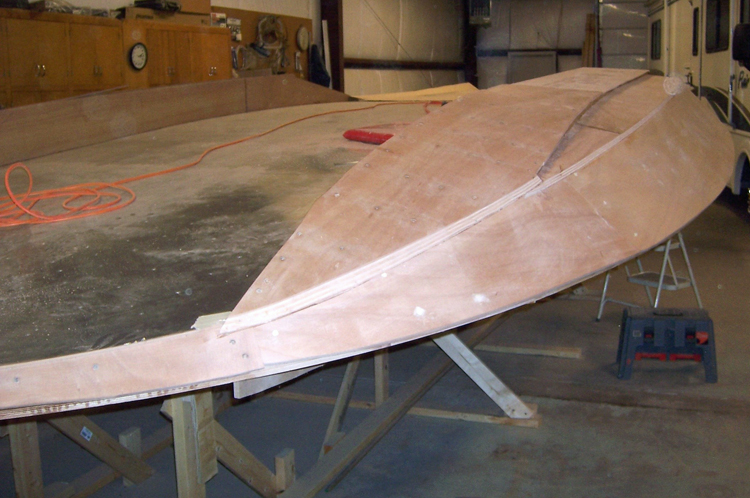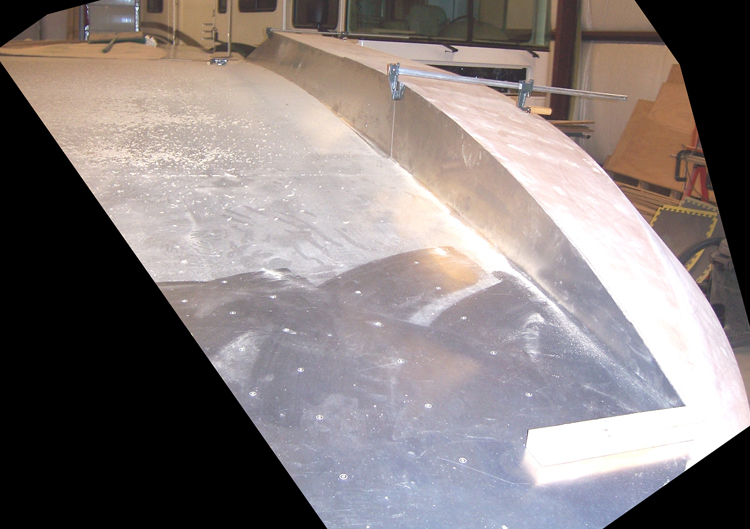 The 1955 GALE V replica is well underway.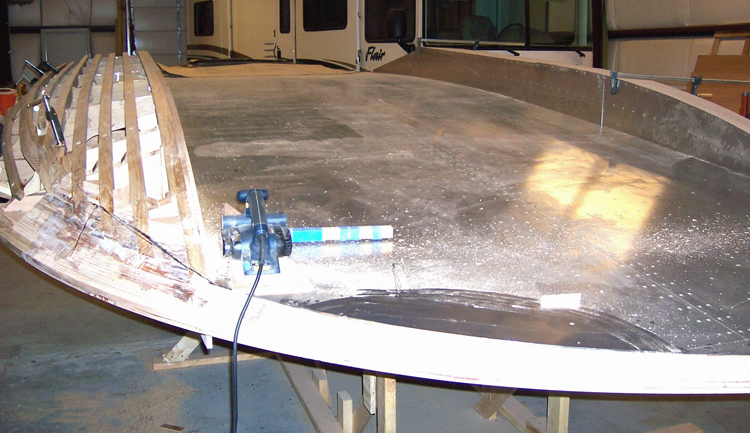 The left sponson is ready to cover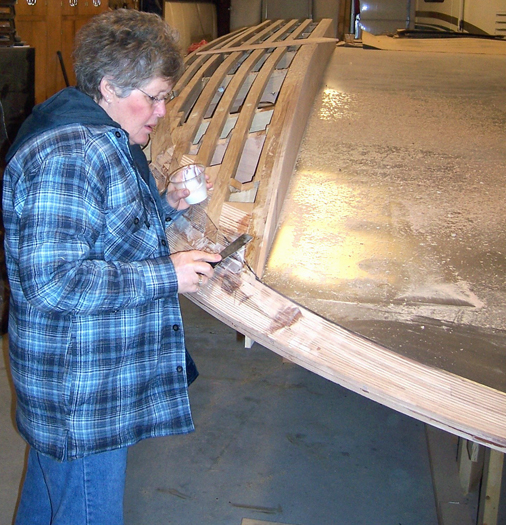 My wife, Judy is my helper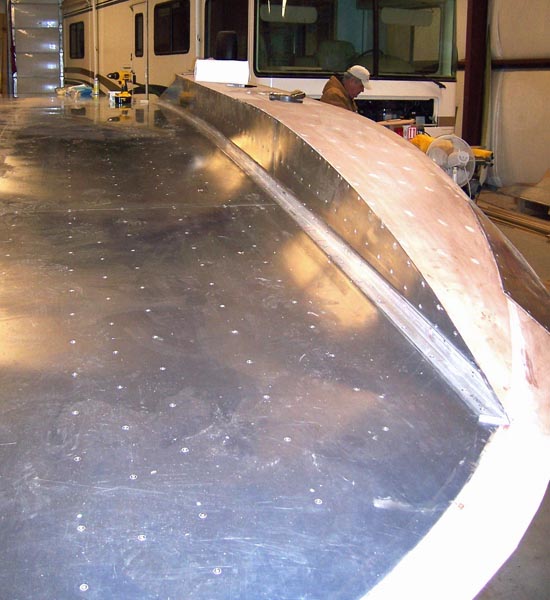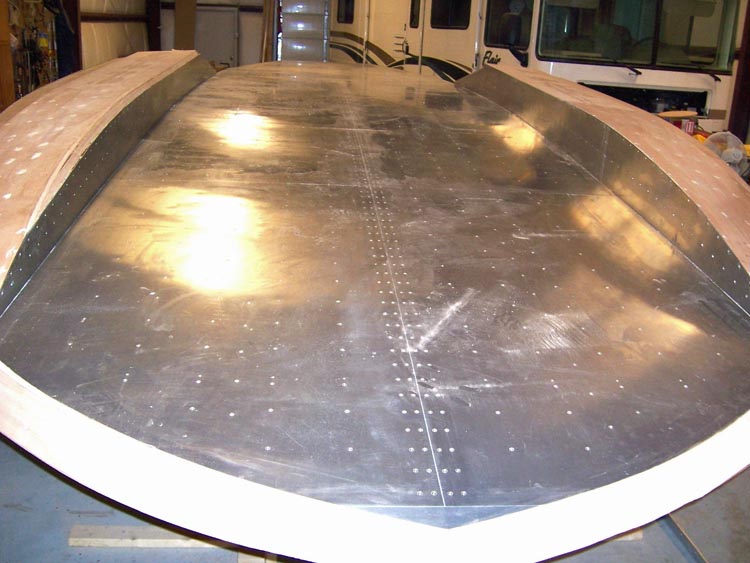 The metal is going on the sponsons. Eight pieces down, eight to go.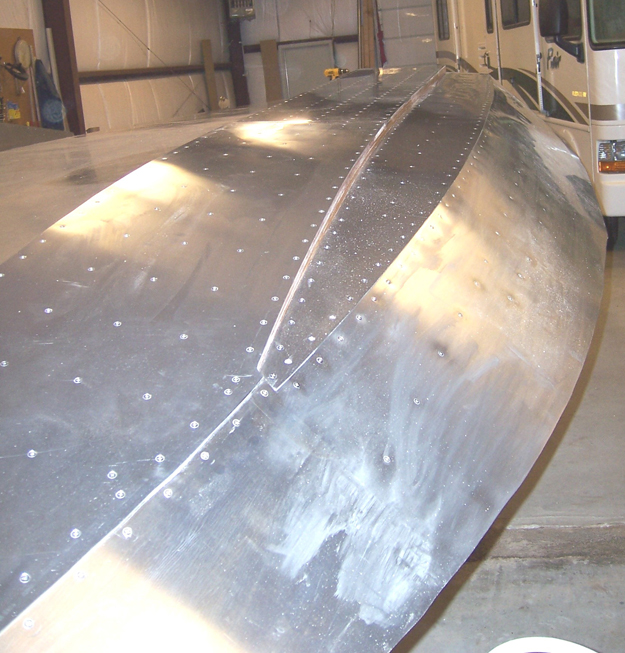 all metal installed on the bottom except left angle and spoiler.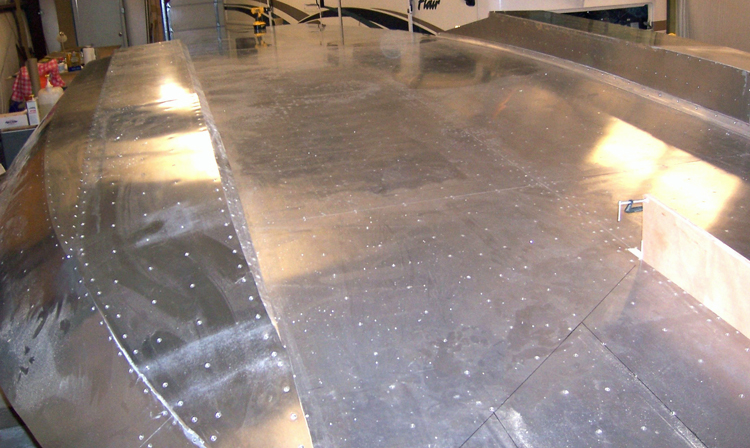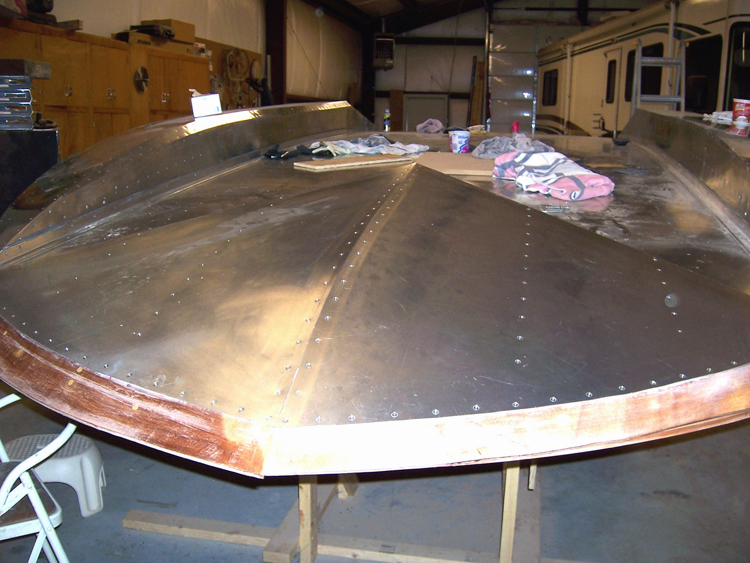 All metal is attached to the bottom. Roll over date is next Sat. Were polishing the bottom now.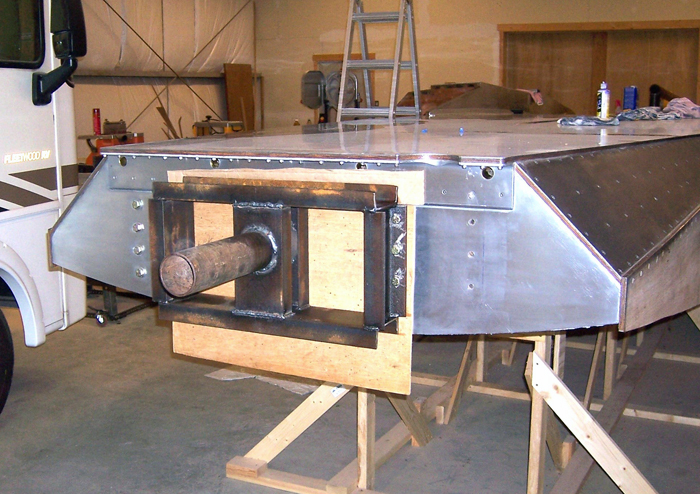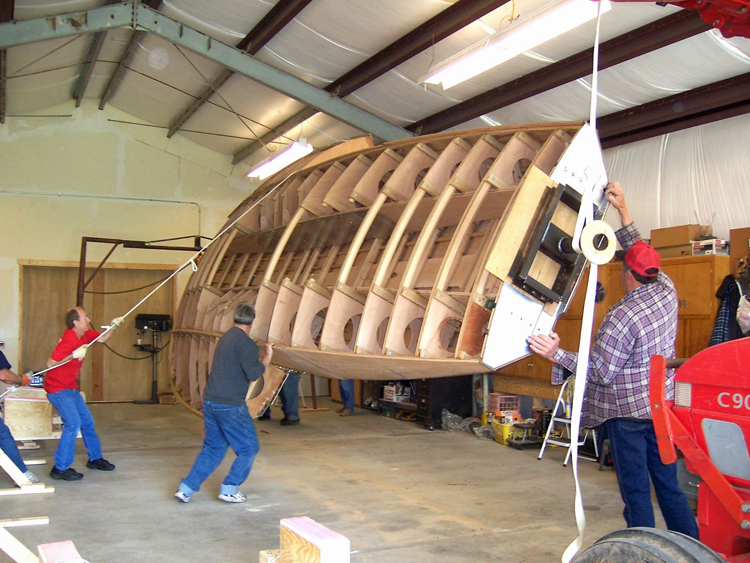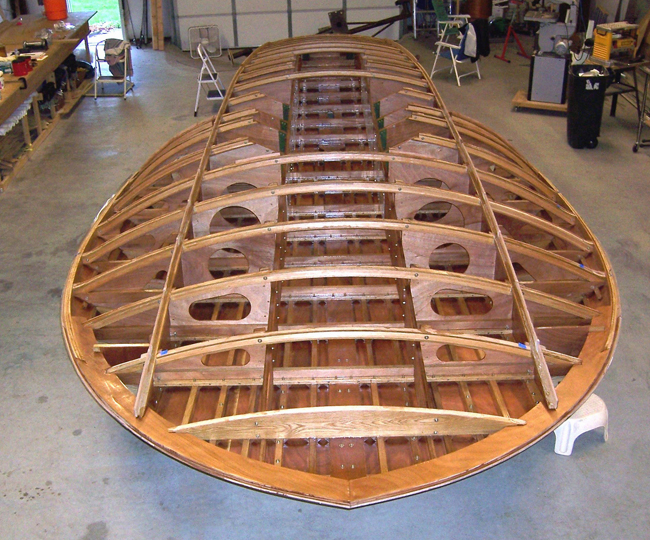 The Gale is upright and the inside sealed.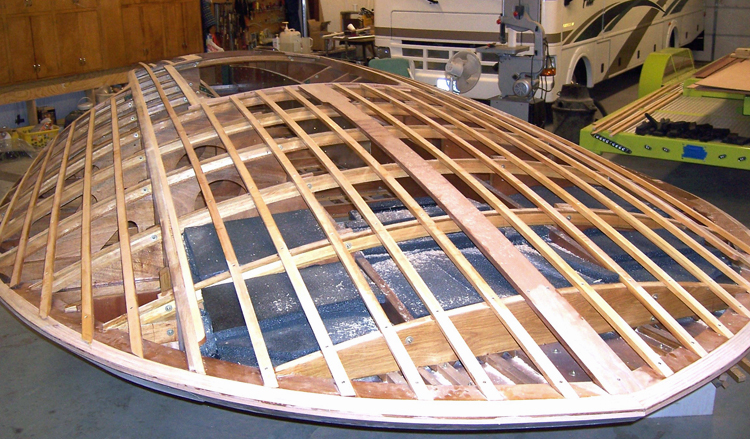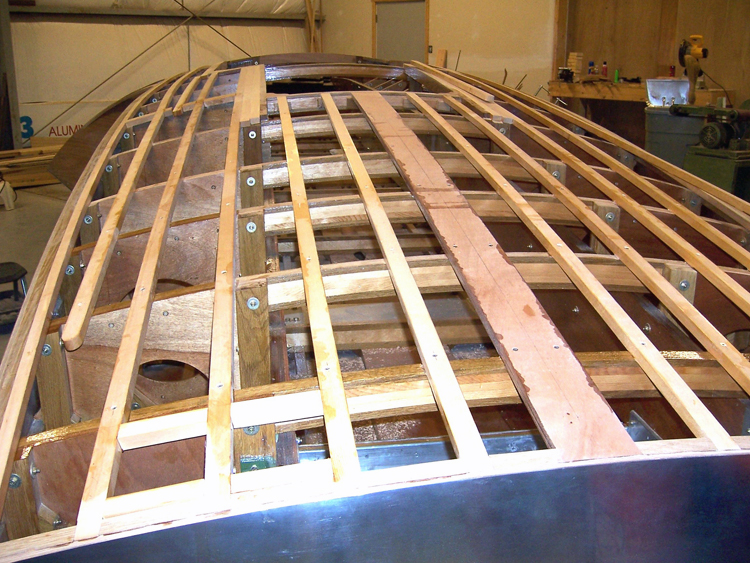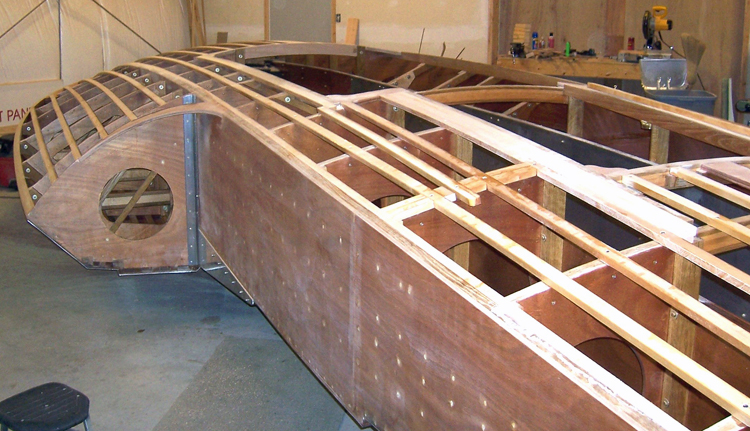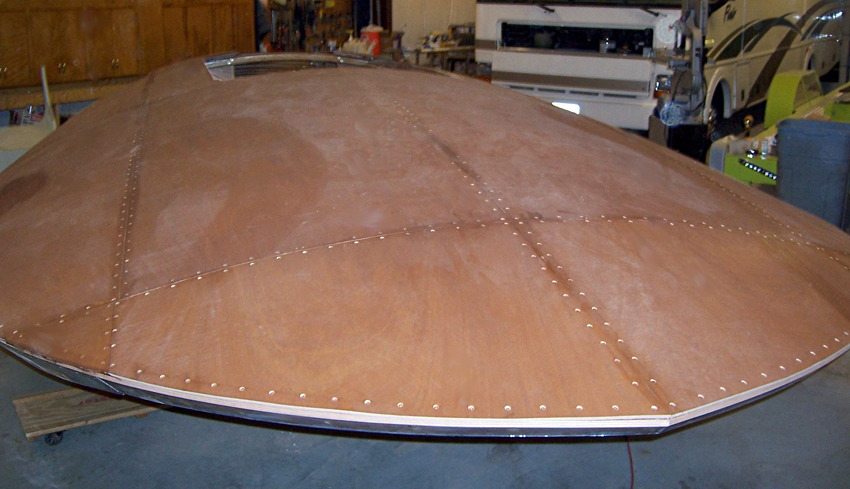 We have the deck nearly finished. Quite a project considering we really had not done one before.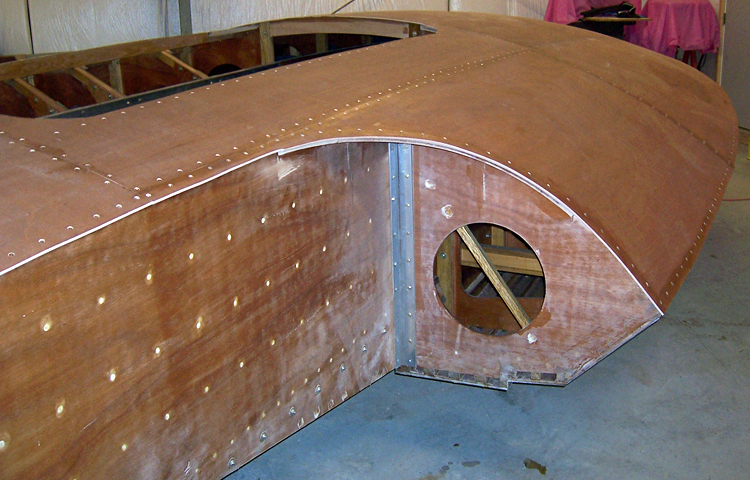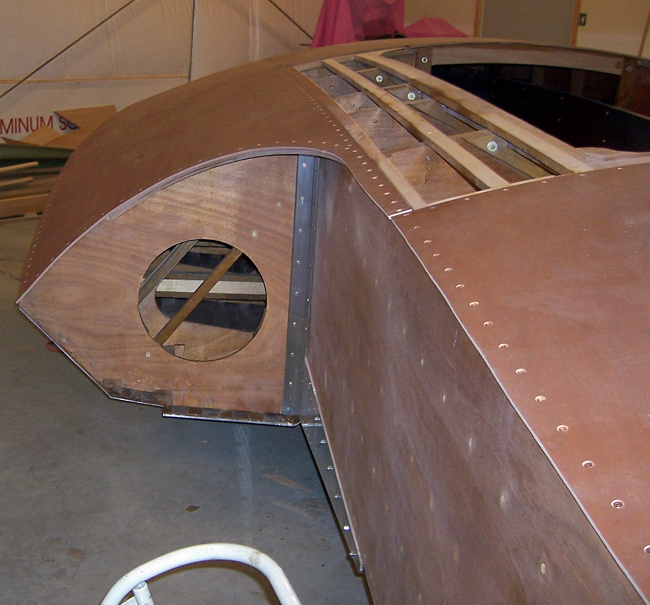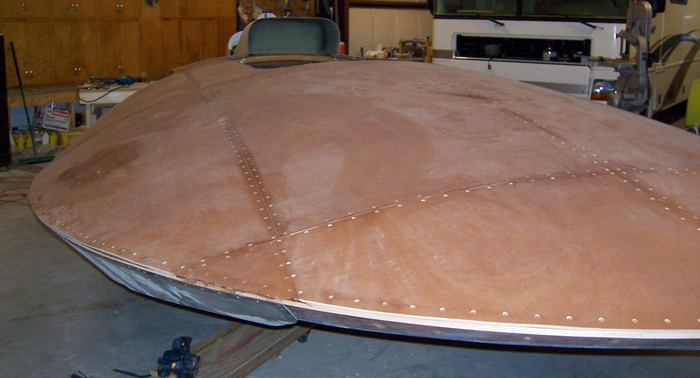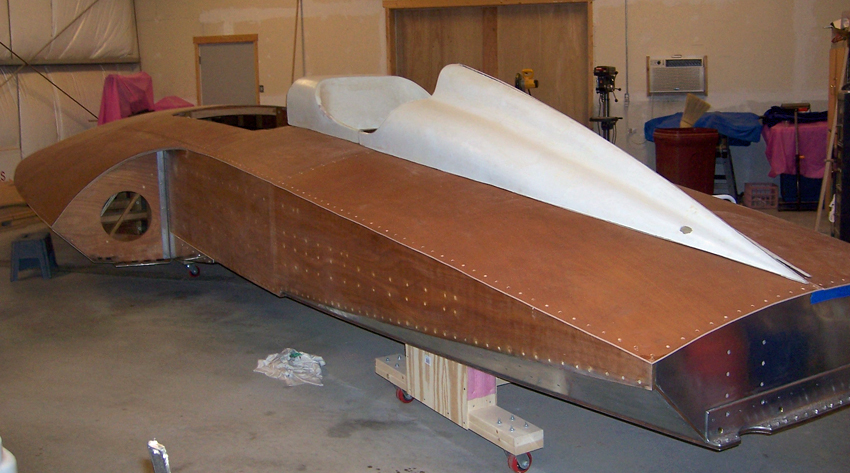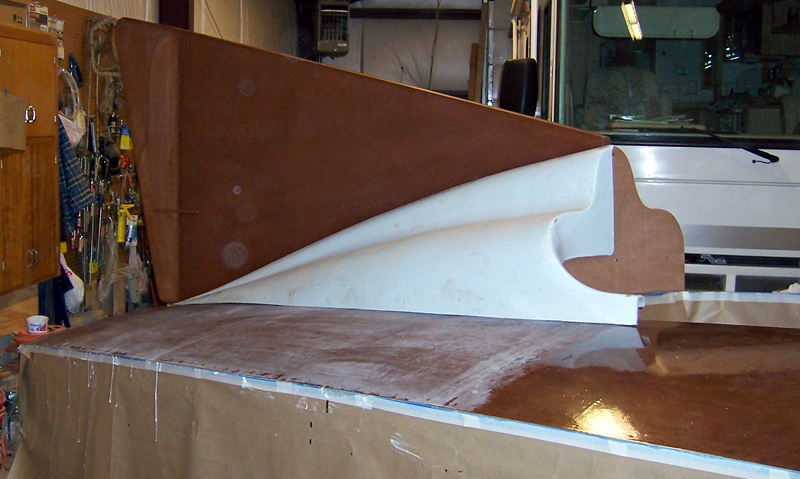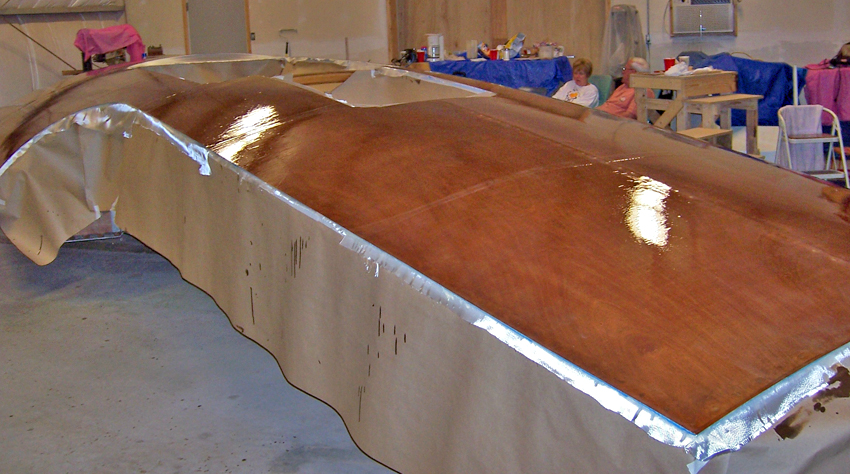 The deck is fiberglassed and we are fitting the cowlings.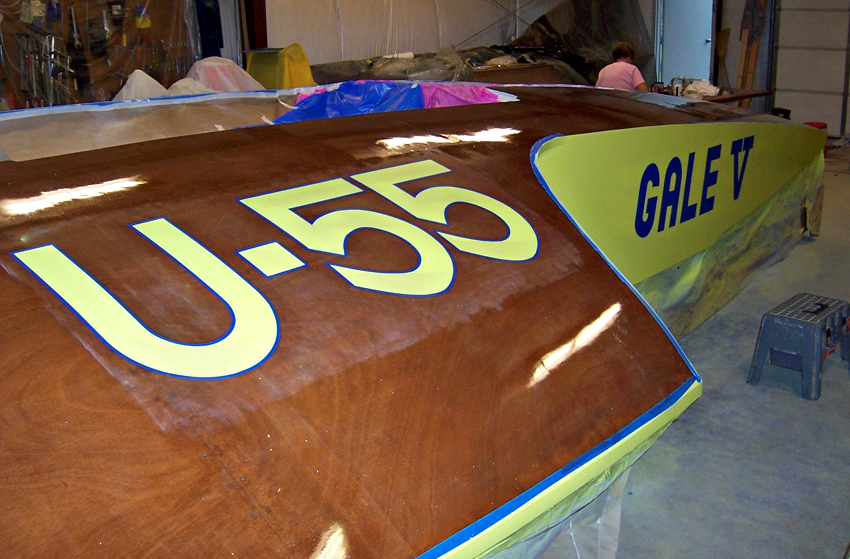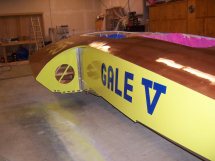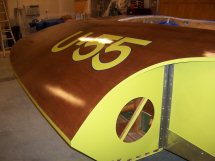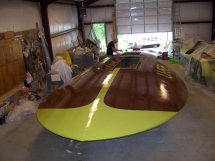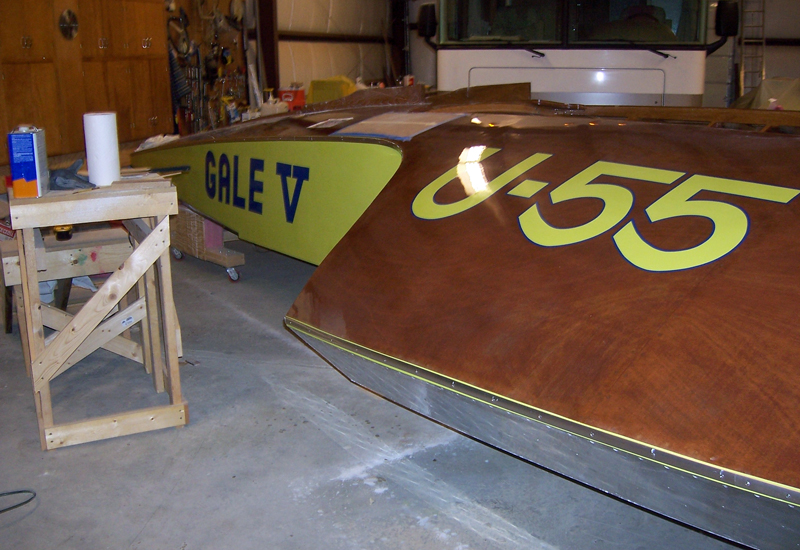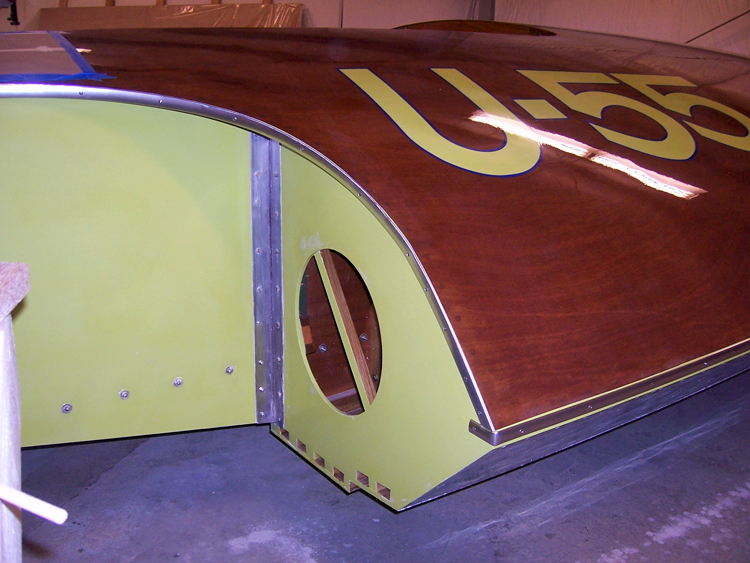 The rub rail is installed, and the painting on the tail will be done by soon.
We plan on being in Detroit for the Gold Cup with a static display. I am waiting on some critical parts being built elsewhere that is slowing us down.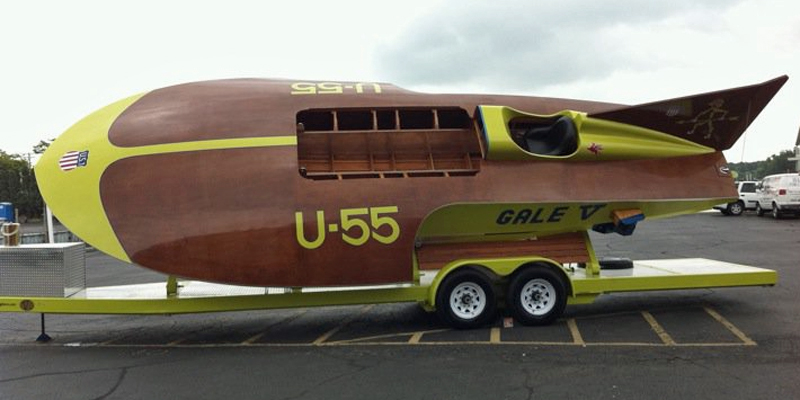 Detroit July 2010.
Photo by Chris Denslow.
It will be heading west next. It will be here in a week or so visiting us at the airport on his way to the Tri-Cities race and Seattle.
Bill would like to see the Miss Spokane replica.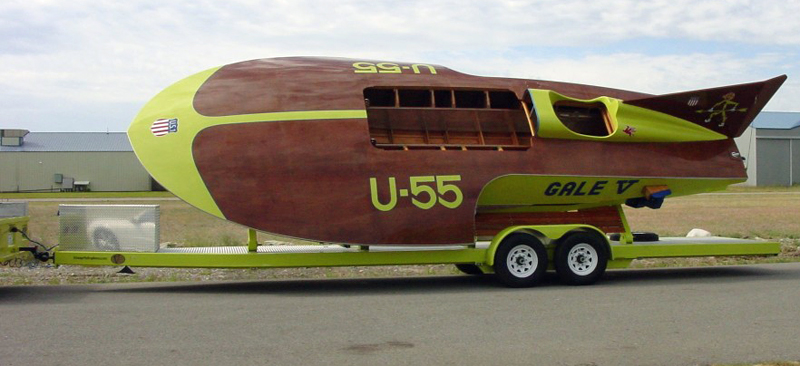 Today we had a REALLY COOL visitor at the Coeur d'Alene airport.
The 1954 Gale V replica hydroplane stopped by for a visit.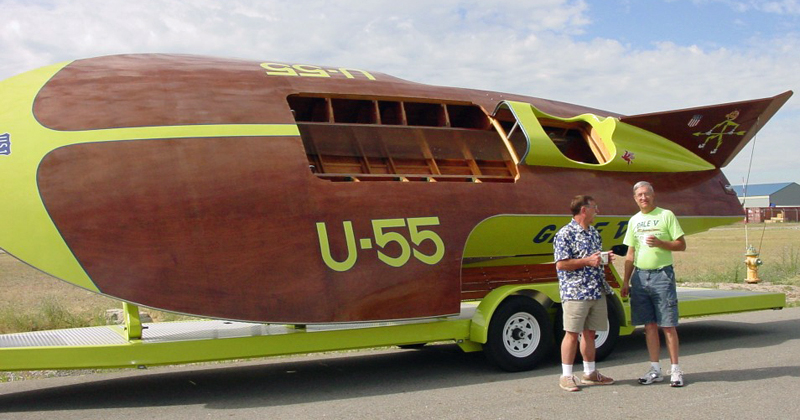 She is on her way to Tri-Cities from her home in Missouri.
Two weeks ago she was on display at the Gold Cup in Detroit.
It was great to meet Bill and Judy Black.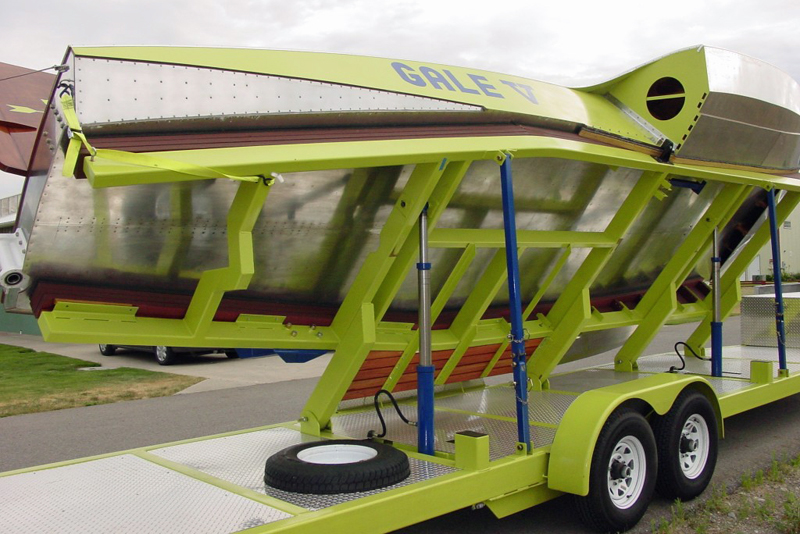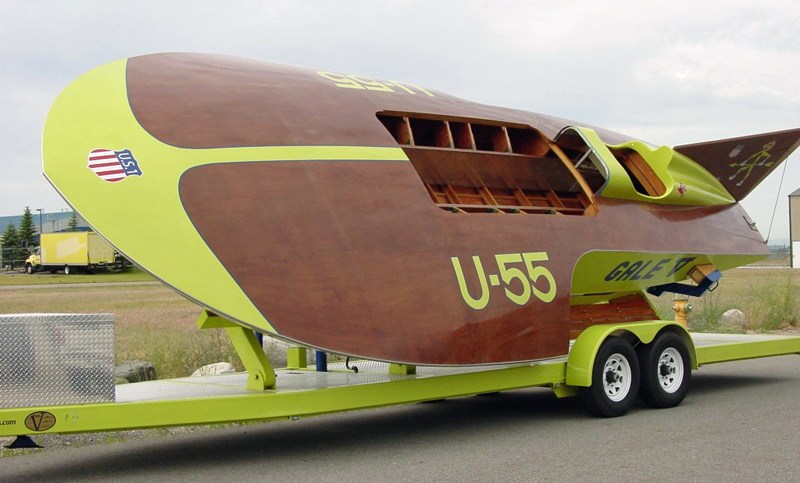 I have been following their progress on The Vintage Hydroplanes website and it was even MORE impressive to see the fruits of their heartfelt labor in person.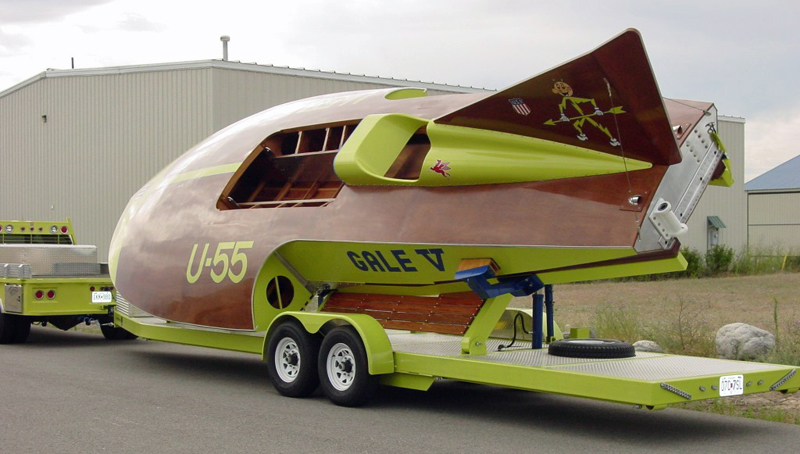 Bill and Judy stopped by to meet Murdo and see the progress on the Miss Spokane replica.
Both boat's are about the same size and both will be powered with Allison V-12's.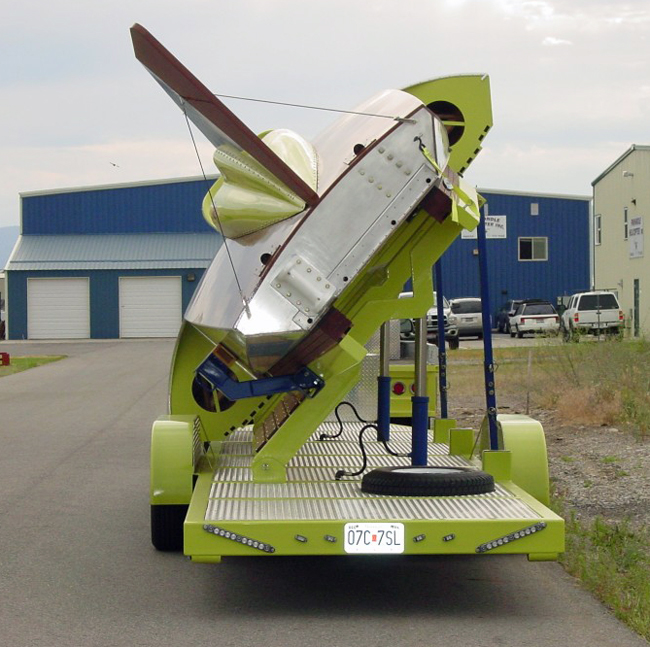 One day maybe they both can be on the water again, just like days past.
Thank you Bill and Judy for stopping by, it was a pleasure to meet you two and see your beautiful boat.
Bob Bolam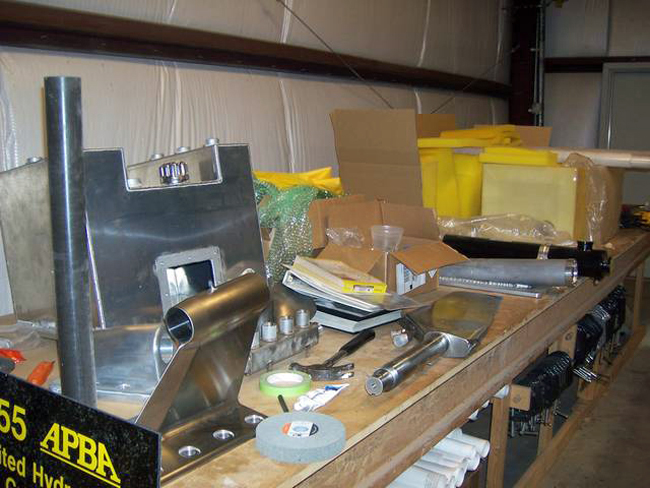 Hardware ready for installation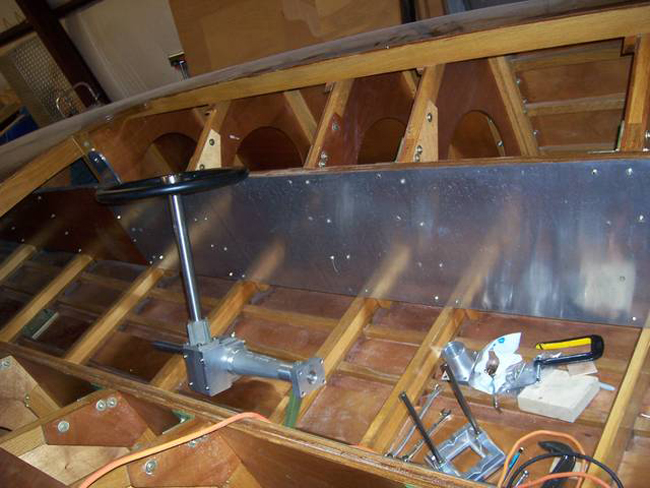 The mess in the bilge as I install steering box.
Bill ran the boat for the first time in 2013. Click here to view the short video.


Back to the boats