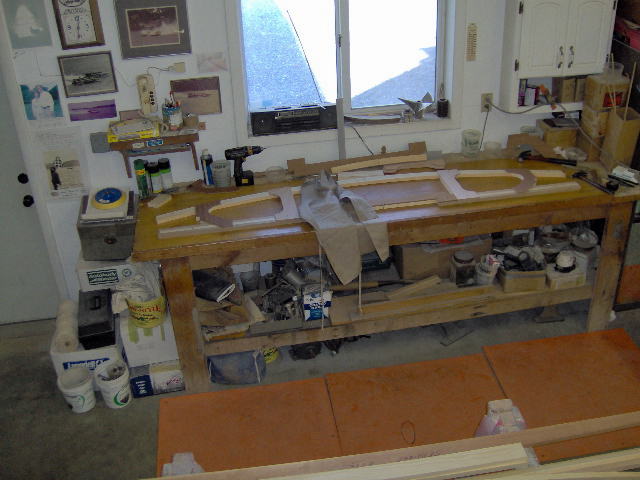 At the Lauterbach Custom Boats shop - another "vintage" hydroplane begins
A replica of the famous EDELWEISS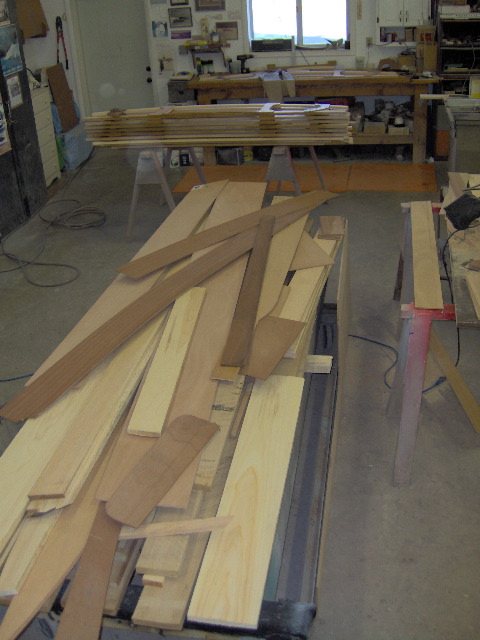 Beginning as just a few frames and a pile of wood, the boat will grow into a thing of beauty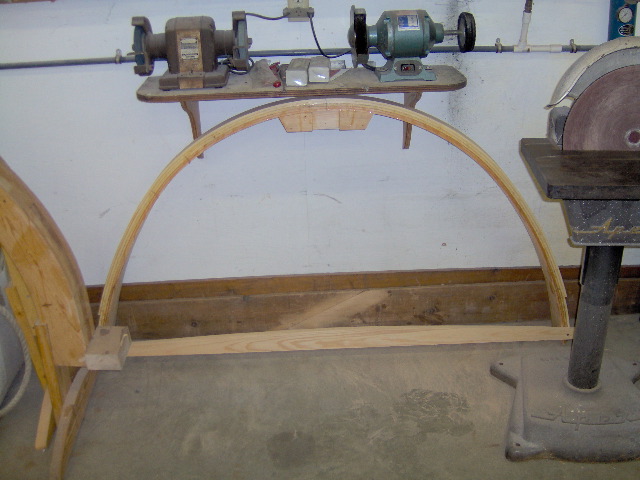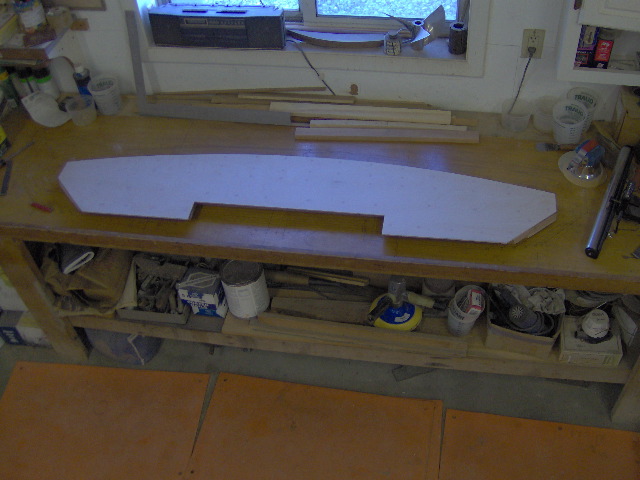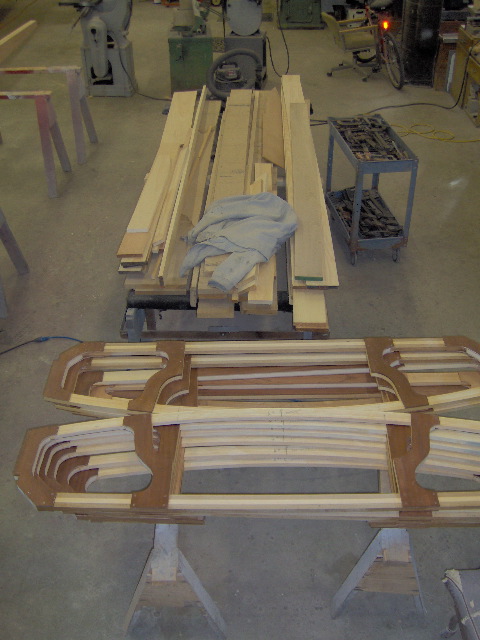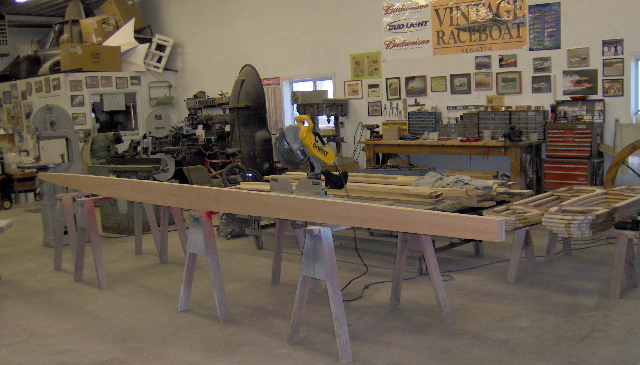 Main stringers are taking shape...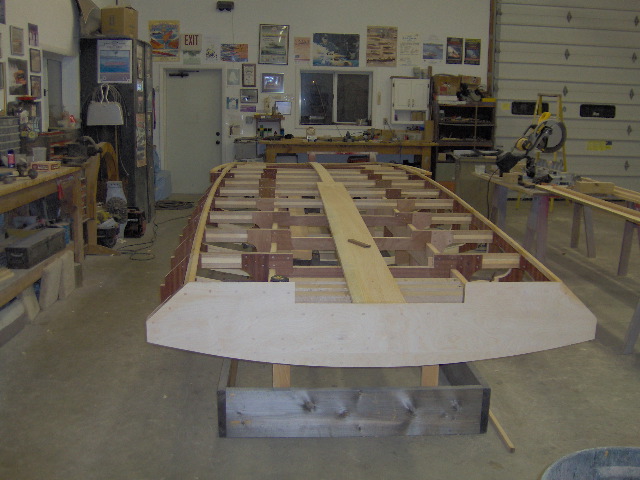 From a pile of frames to a hull shape in a week.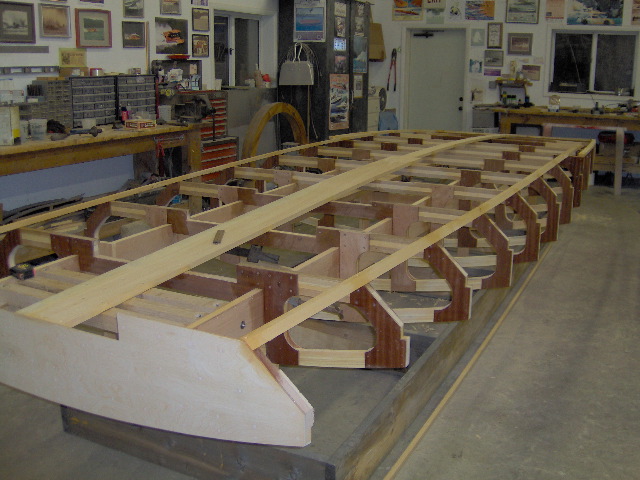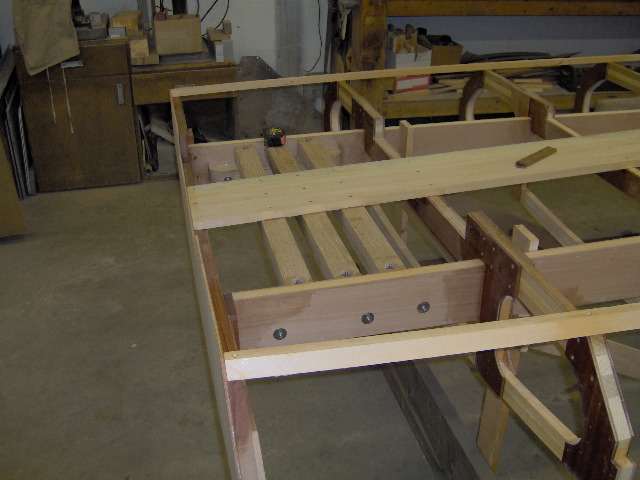 A solid foundation for the strut.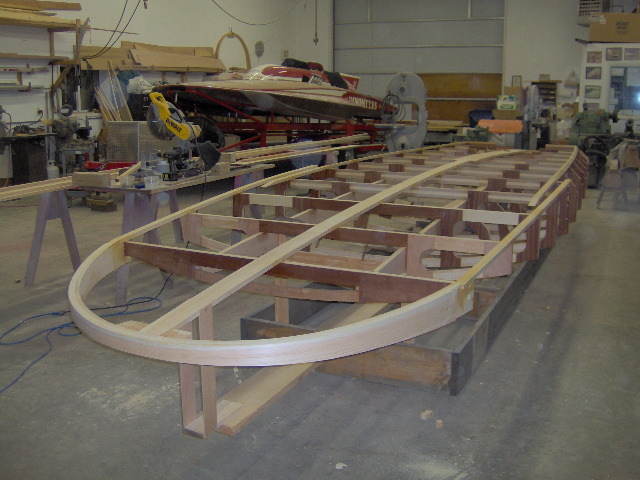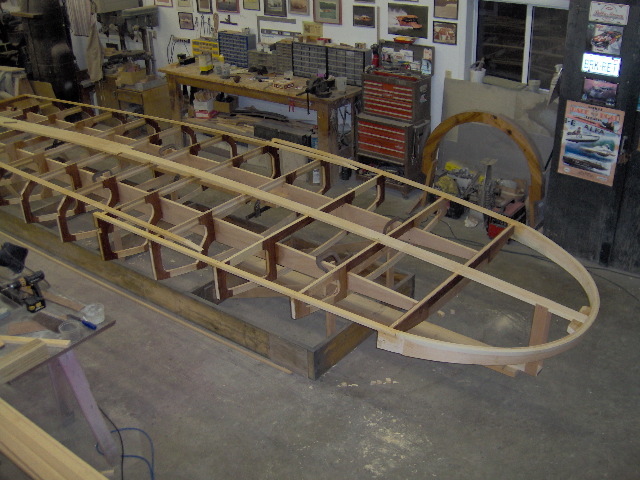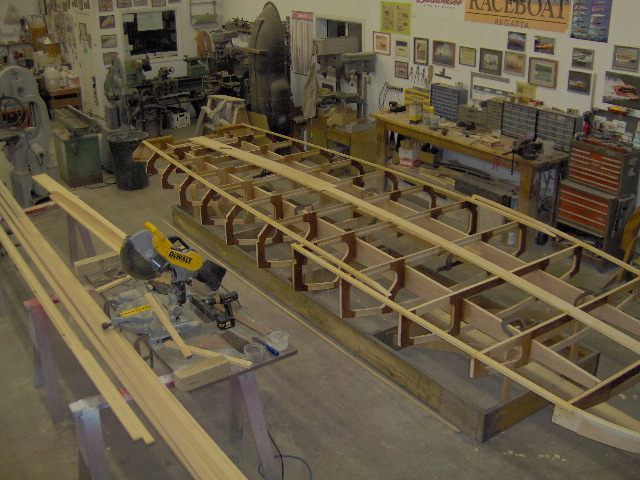 From stem to stern this is a long hull.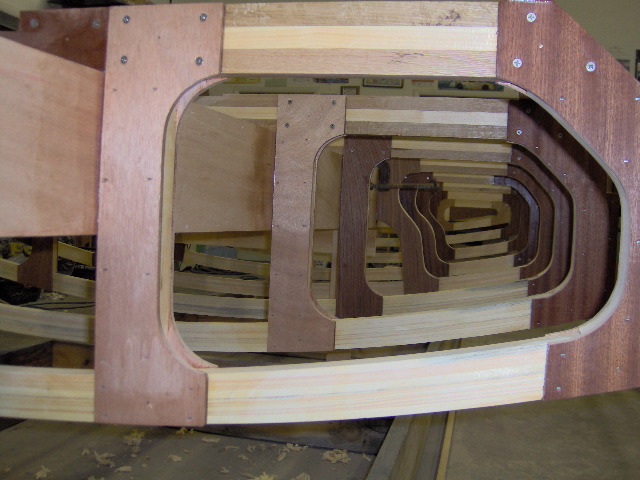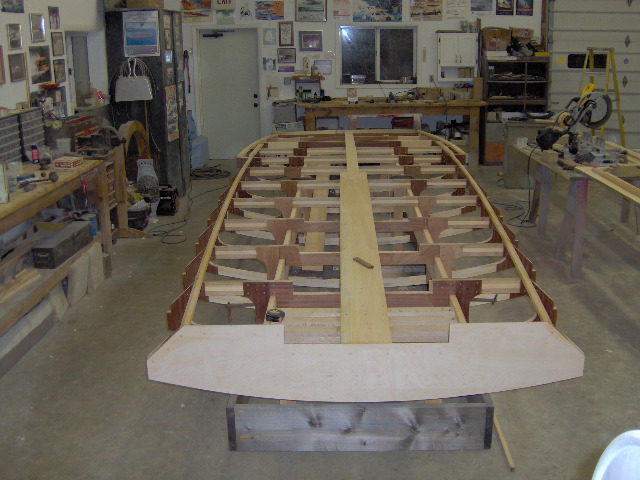 Transom (Birch)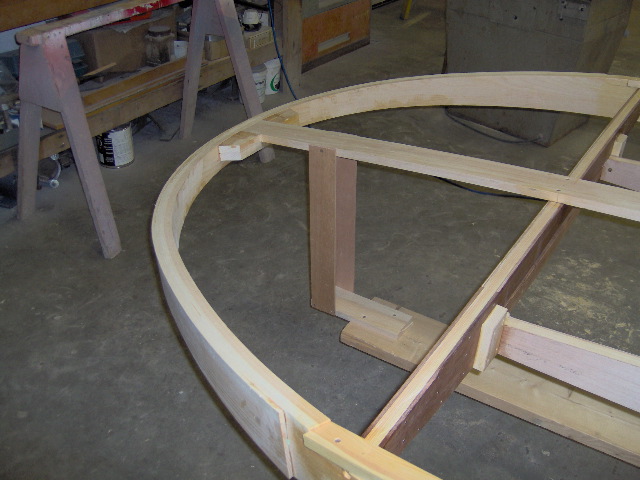 Graceful curve of the bow.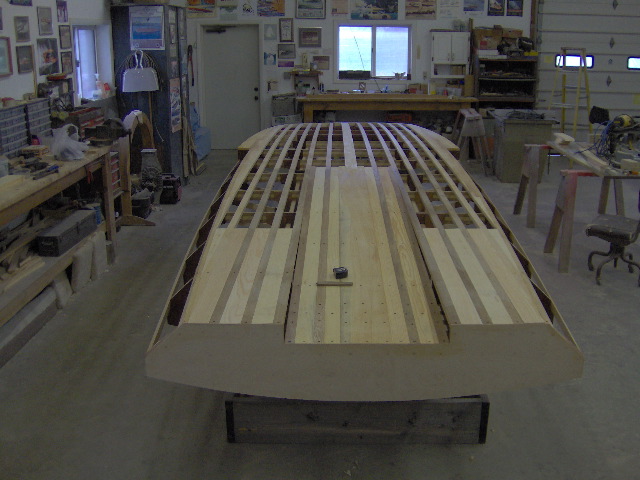 Tunnel Reinforcement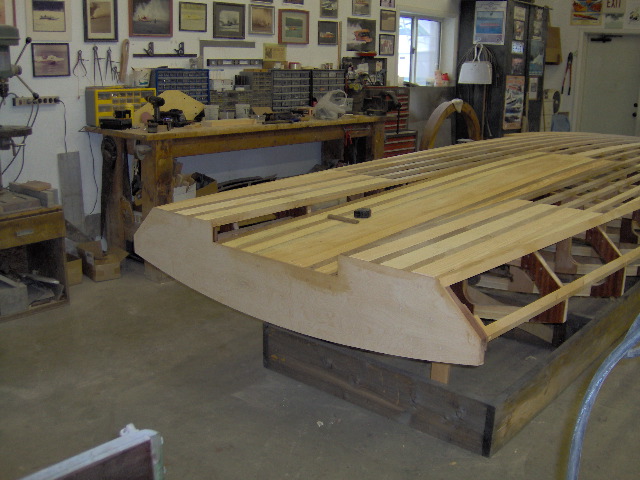 Another view of the bottom and tunnel reinforcement.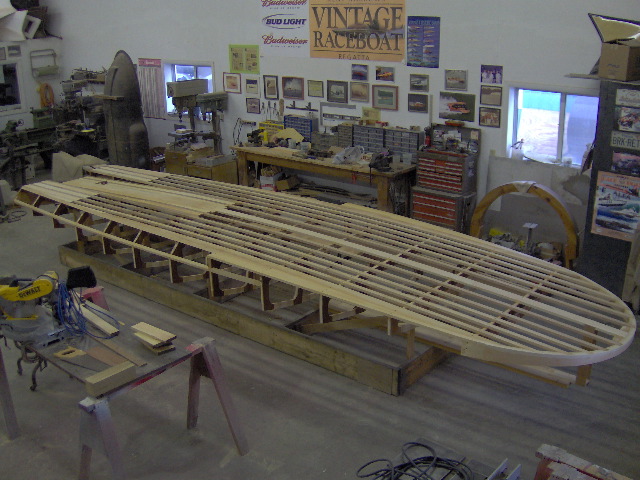 I had to shoot from a bird's eye view. Bat's eye view would be up-side-down.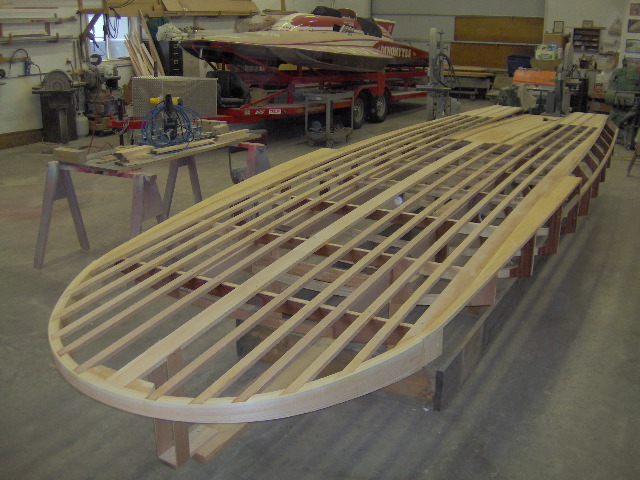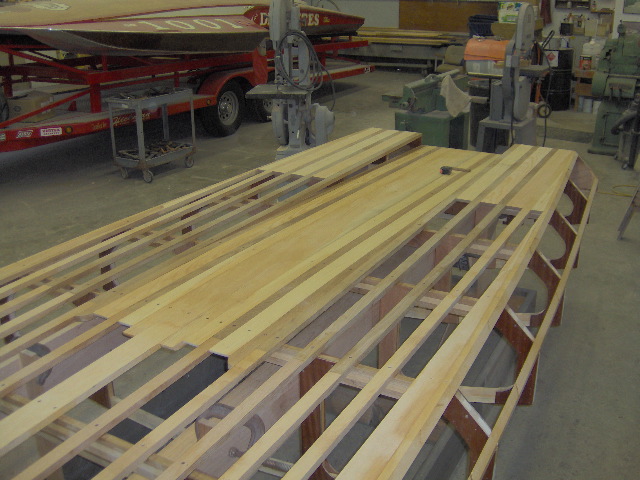 Hmmm....looks like different wood species being incorporated in those battens.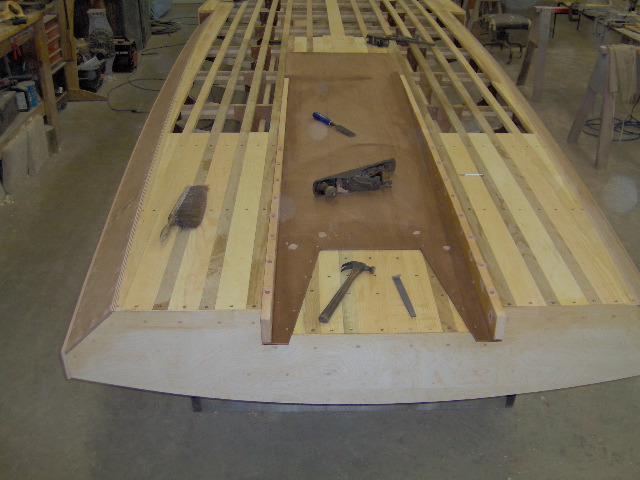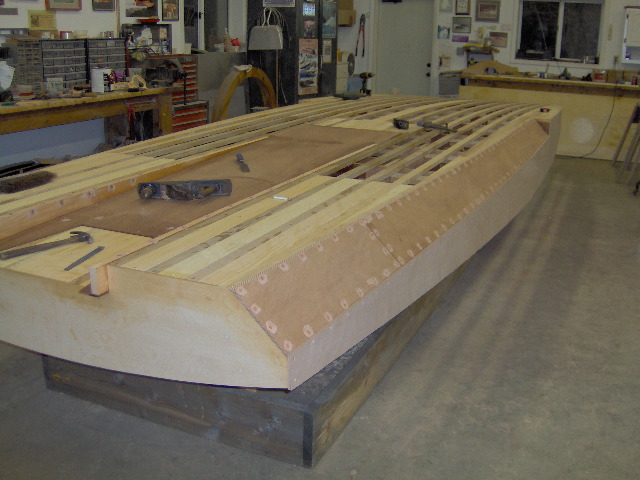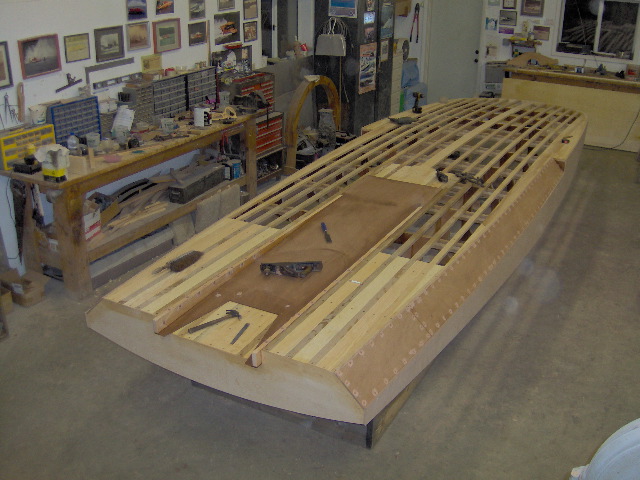 Boat gets sides and tunnel "skins".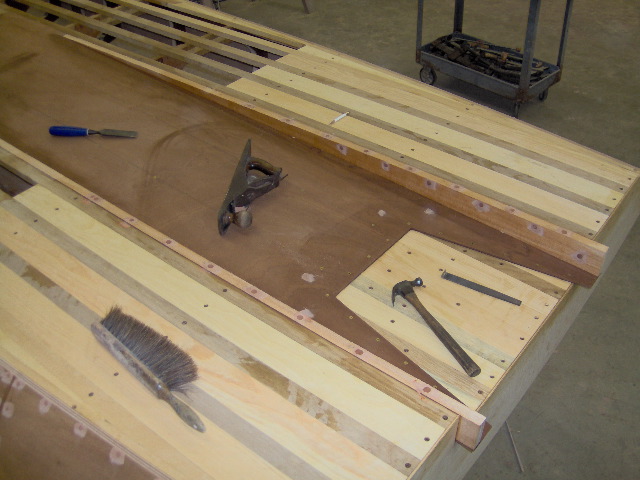 some tools of the trade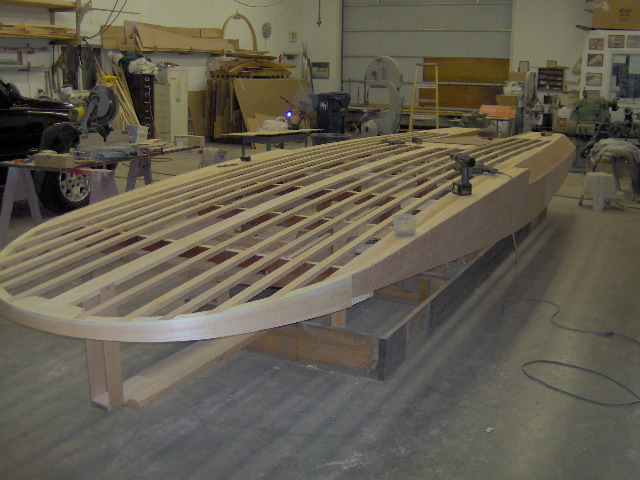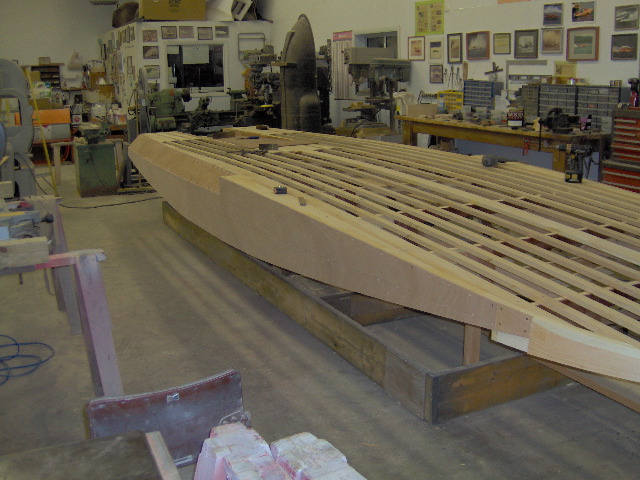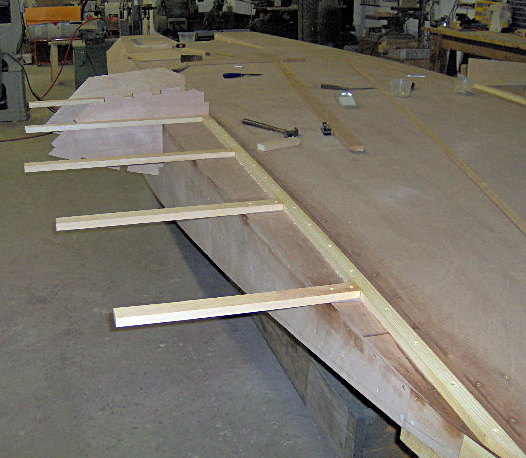 laying out for sponson framing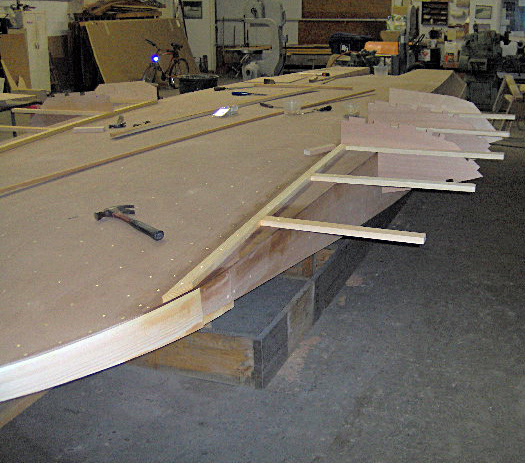 other sponson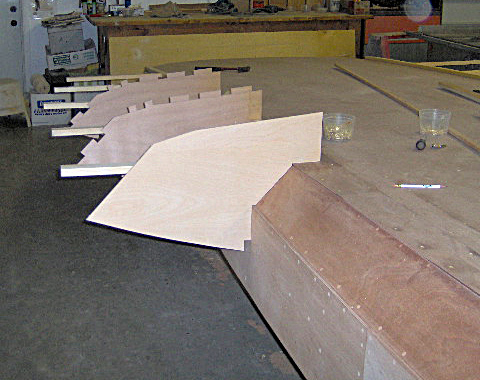 view from aft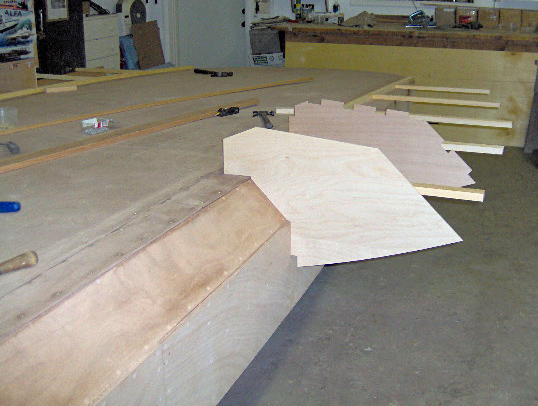 other...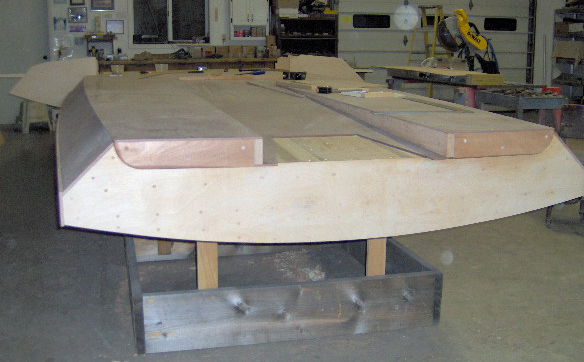 good view, giving one a perspective on the shape of the entire bottom.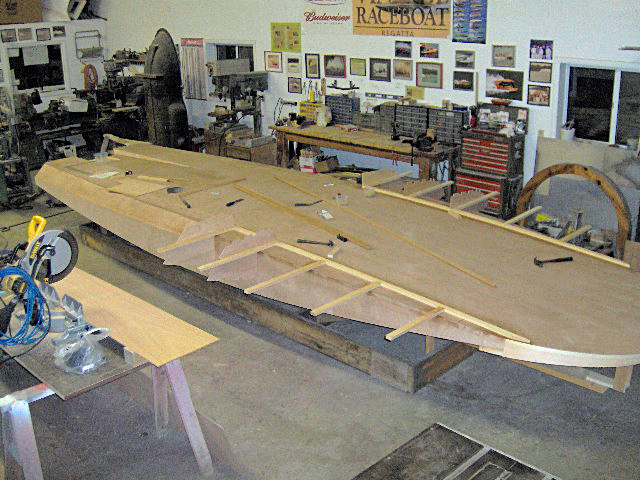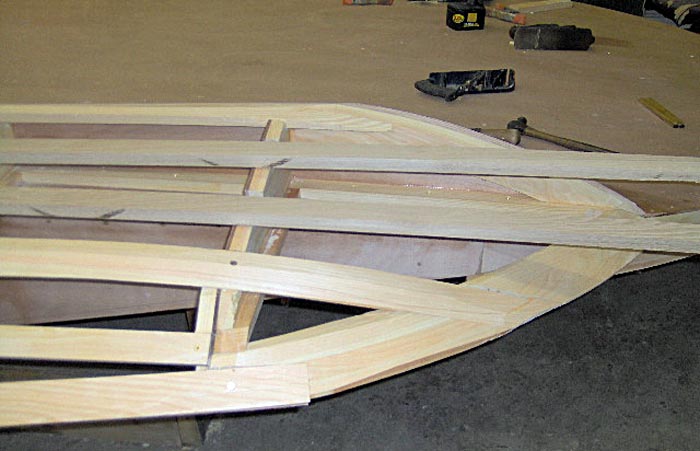 Sponson framing & construction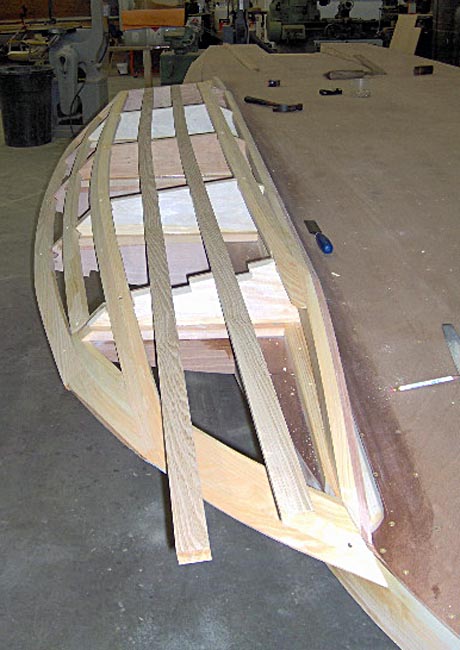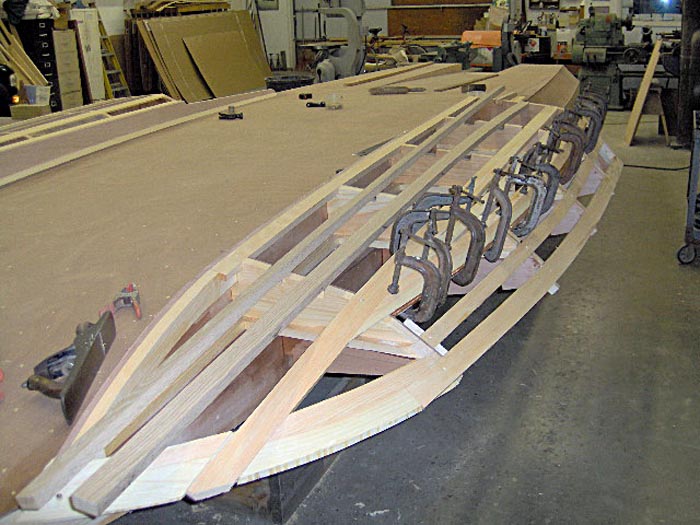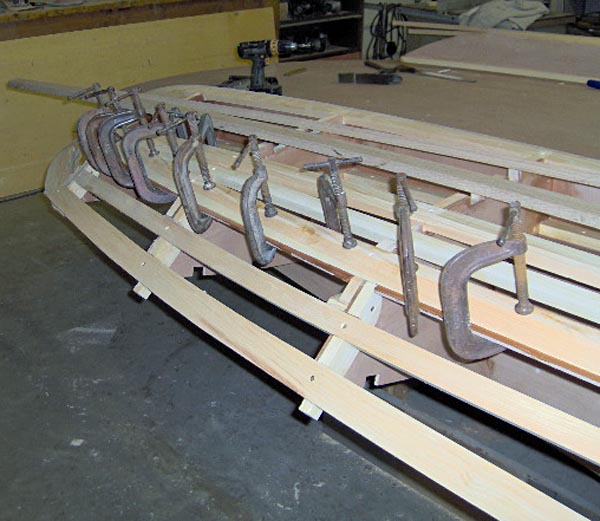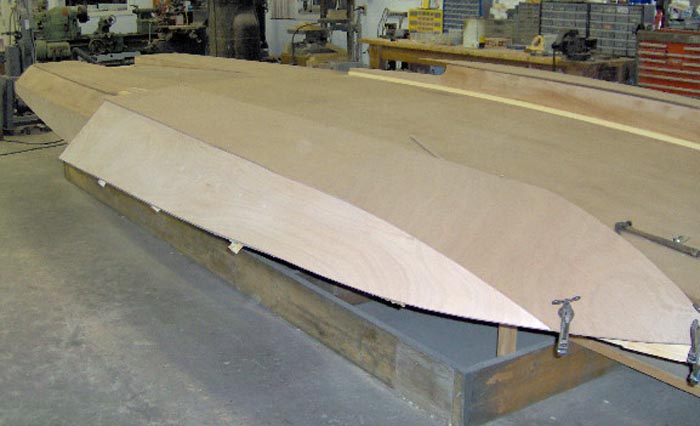 In this series of photos, the second layer of plywood is being fitted to the sponson bottoms.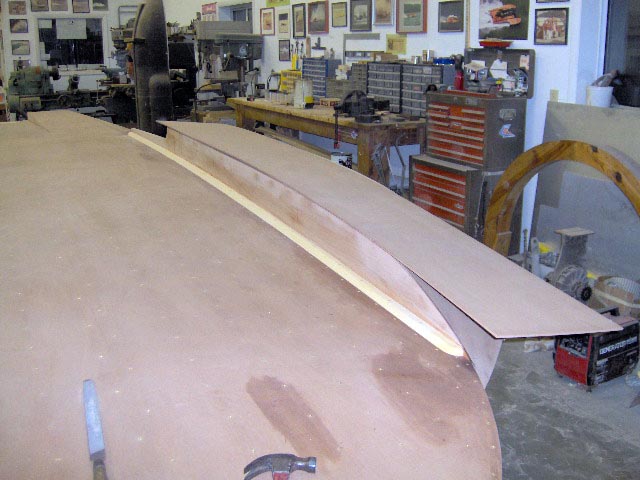 starboard sponson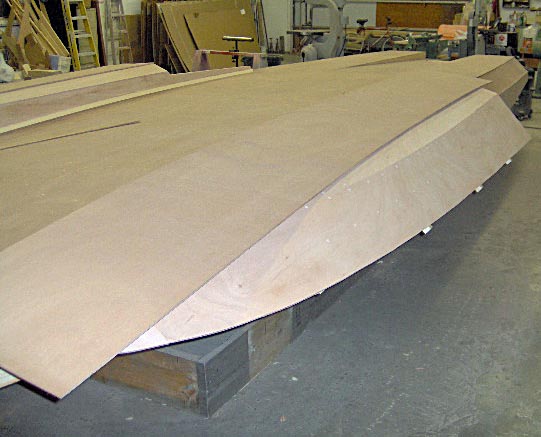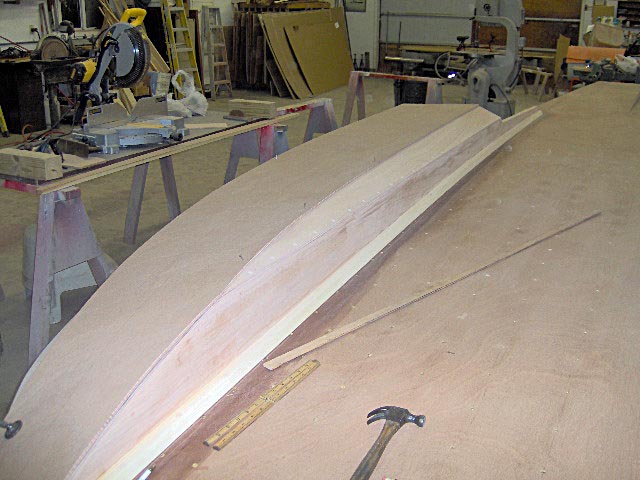 a little more trimming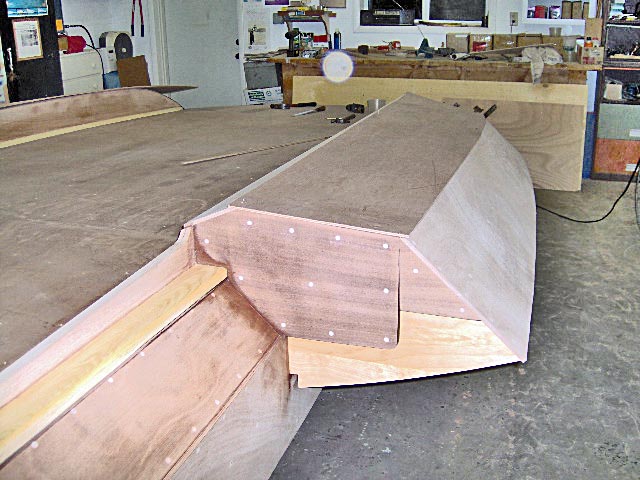 The dot in the photo is a floating piece of dust that reflected the flash.
Nice piece of solid mahogany, all shaped for the skid fin brackets.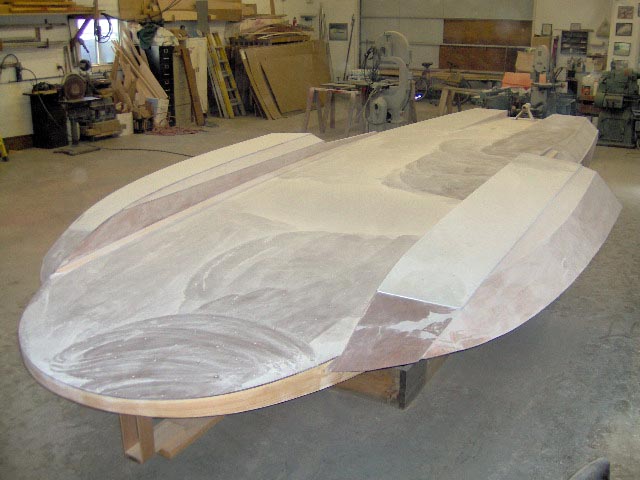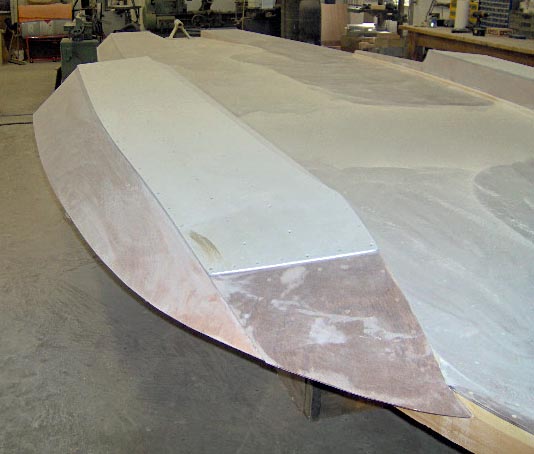 The sponsons are covered with aluminum... and sanding dust.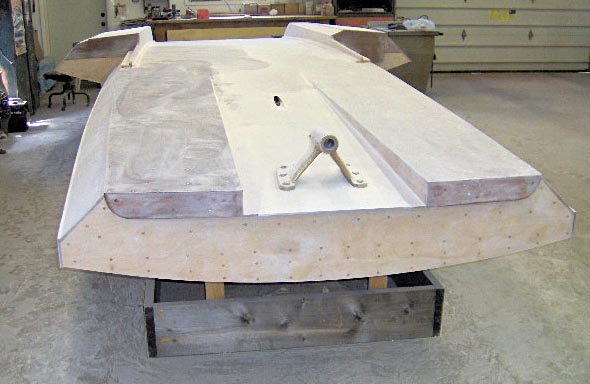 The strut is mounded on an aluminum place.
The propeller shaft hole has been drilled.
The entire bottom has been sanded in preparation for a clear finish.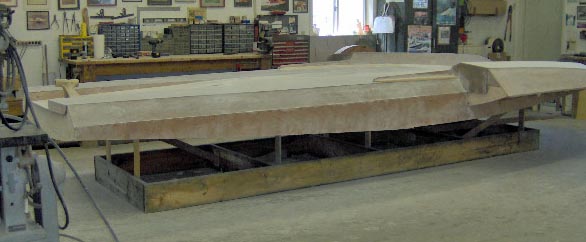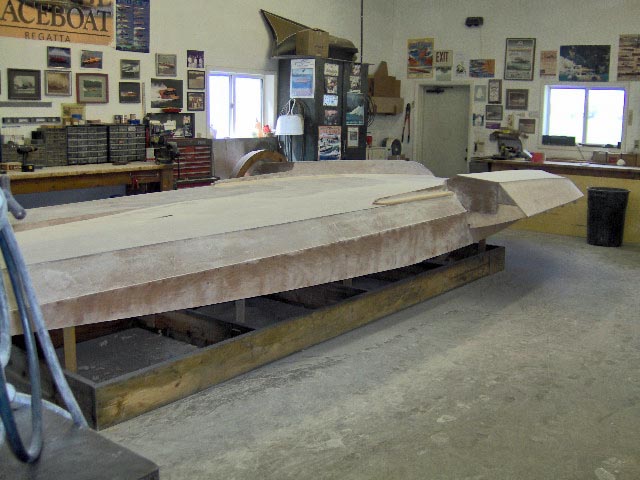 Next weekend the clear finish should be cured and very shiny.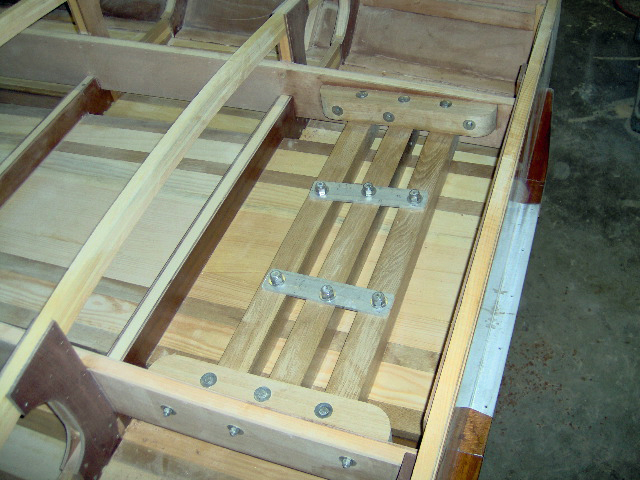 internal support structure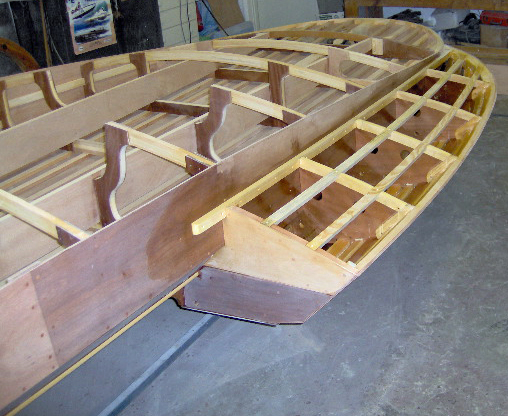 starboard sponson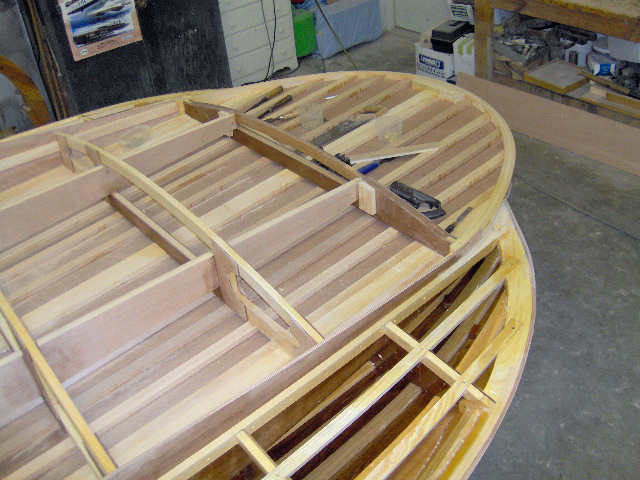 Close-up of bow and starboard sponson.
Note the interior of the sponson has received a sealing/finish coating.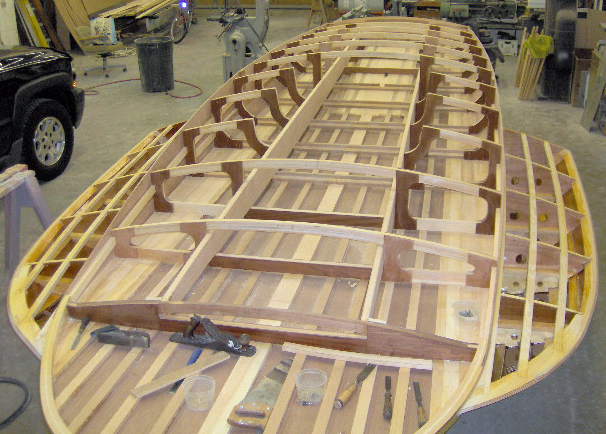 almost ready for interior finish and decking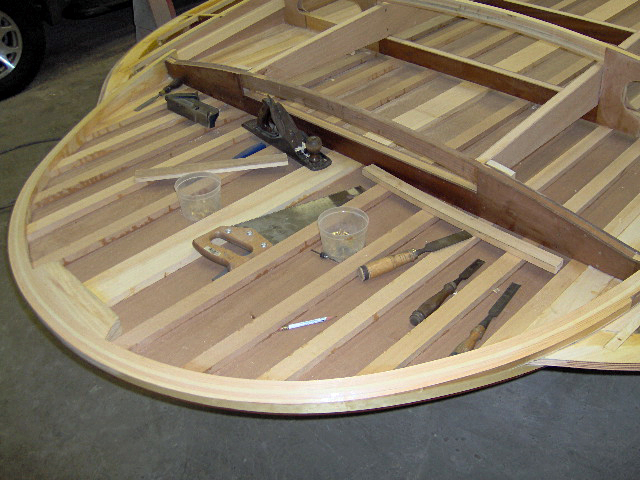 craftsman's tools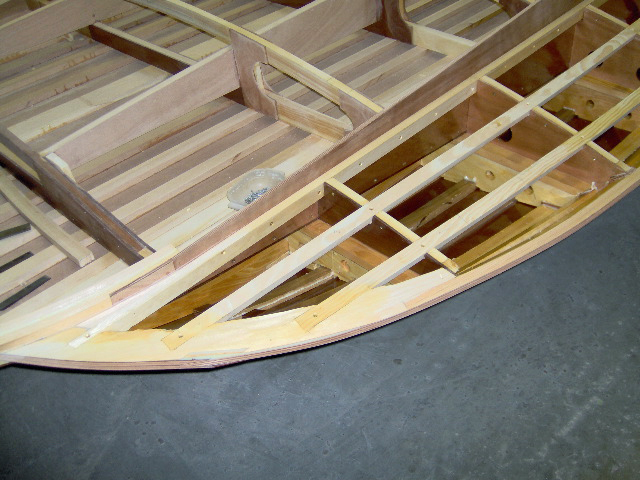 close-up of port sponson bow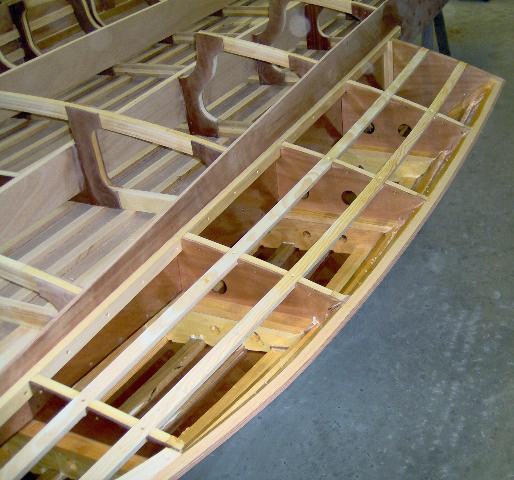 view of port sponson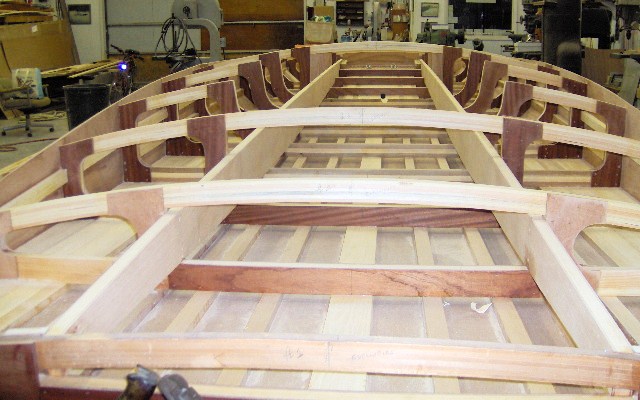 Edelweiss has an offset shaft angle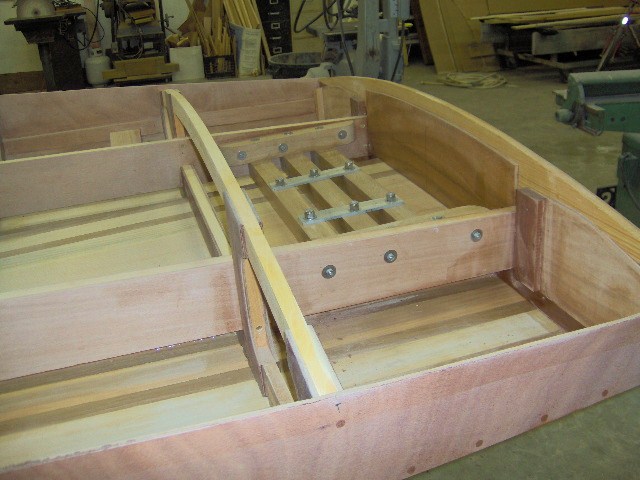 Transom - interior view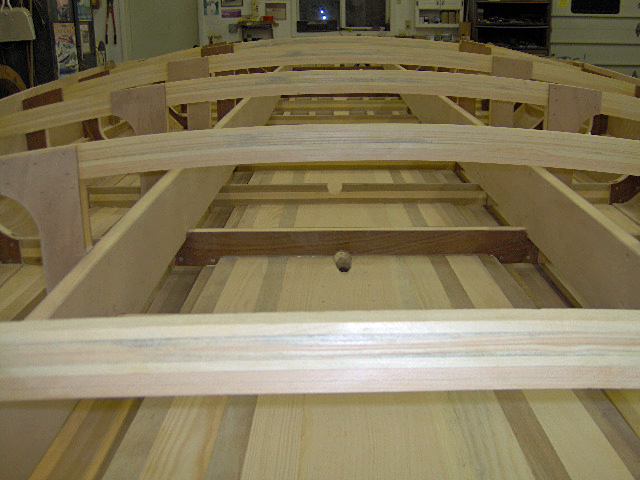 View from stern, looking forward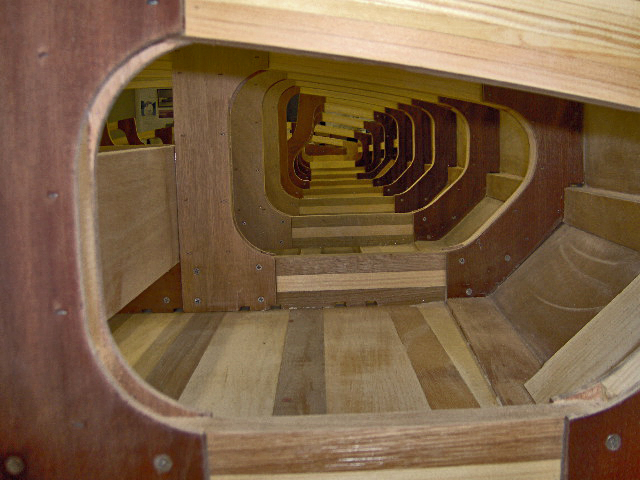 Looking forward from transom, starboard side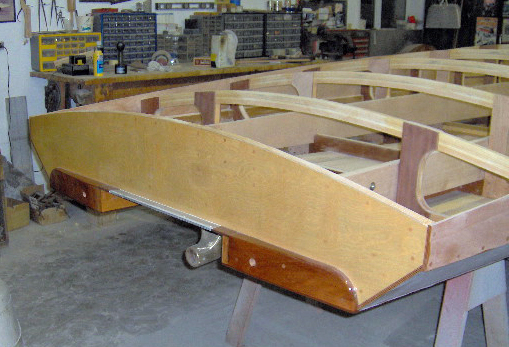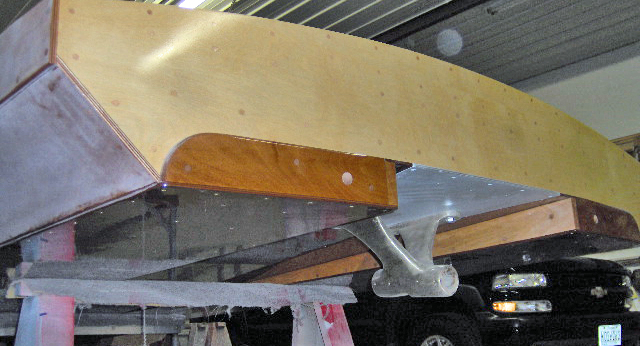 Close-up of transom and strut
The finish coating has been applied to bottom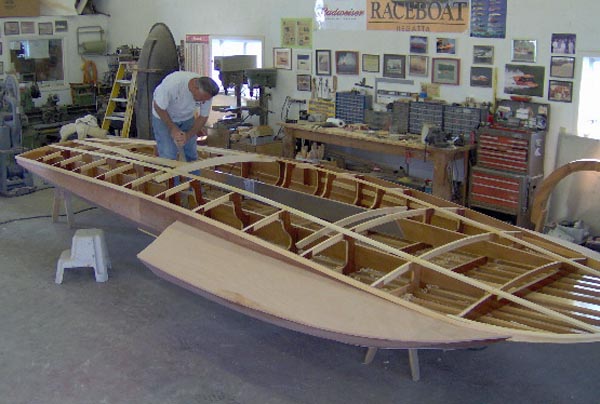 Larry Lauterbach at work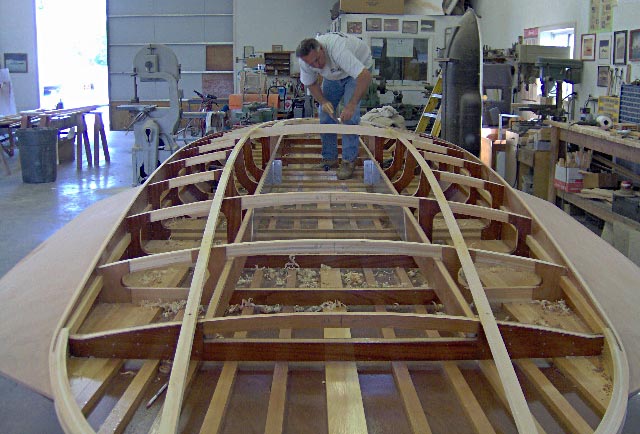 Preparing cockpit area for dash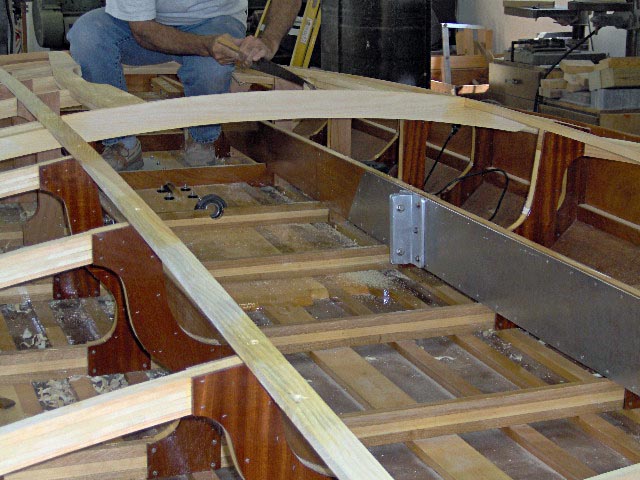 The engine stringer has been strengthened with aluminum and brackets for the gearbox has been fitted.
The gearbox had been removed prior to my arrival.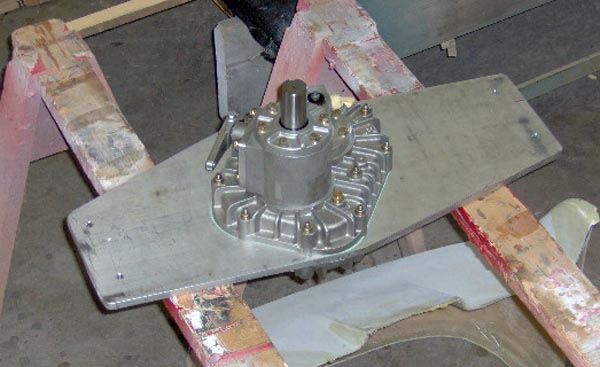 Casale gearbox and mounting plate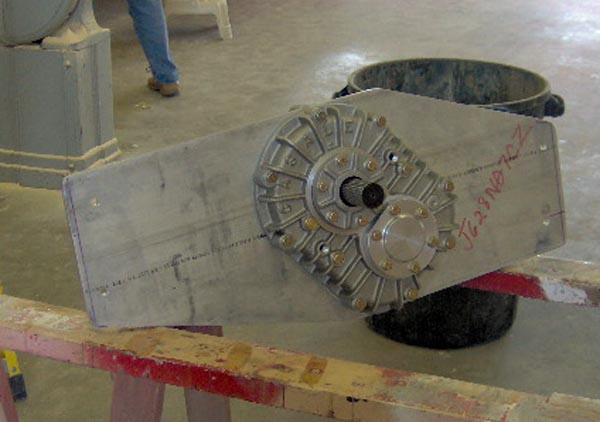 Engine side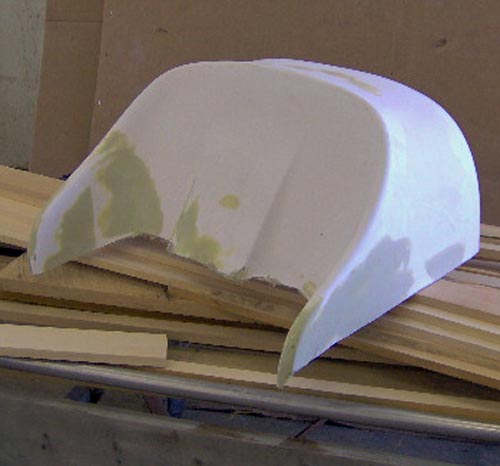 Dash awaits trimming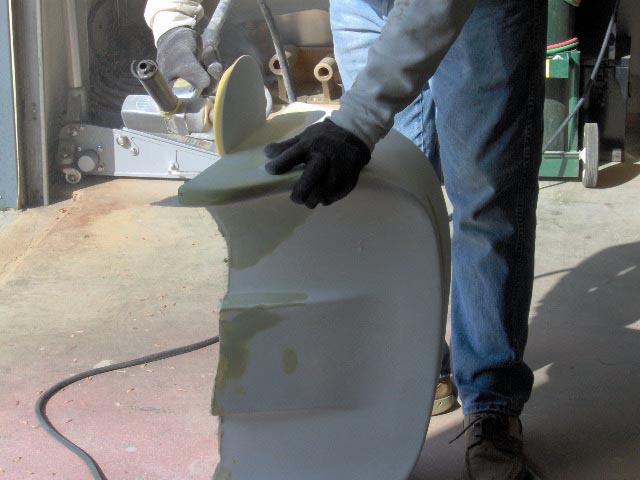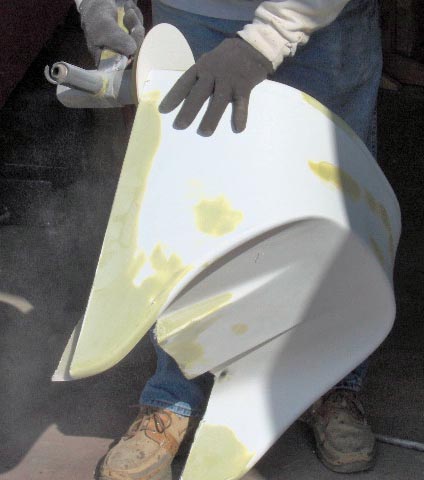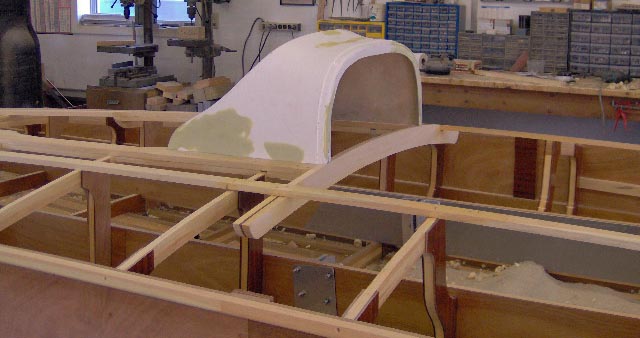 perfect fit

Today, Larry is the custodian of Henry's "vintage dividers".
Now painted bright red to prevent loss, they have scribed hundreds of trim lines on dashes, engine cowlings, tail fins and much more.